Courtesy of Marriott International
Marriott International is helping frontline healthcare workers and community caregivers working to contain the coronavirus pandemic by implementing the following Marriott Cares programs.
1. Many of the Marriott properties and associates have been stepping up to the challenge by hosting caregivers and providing safe environments for guests. The properties have been donating cooked and pre-packaged meals and critically important supplies - cleaning products, masks, gloves, anti-microbial wipes, sanitizers and shower caps for medical and other frontline workers.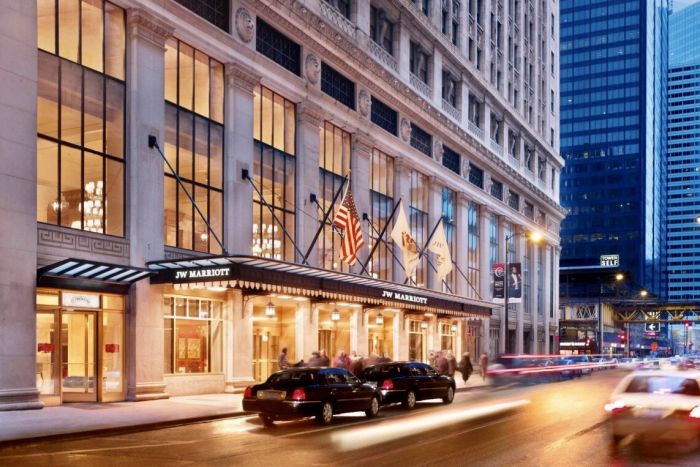 Courtesy of JW Marriott Chicago
2. American Express and JPMorgan Chase committed to partner with Marriott International to provide $10 million worth of free hotel stays for frontline healthcare doctors and nurses. 'Rooms for Responders' are for professionals who are members of the American College of Emergency Physicians and the Emergency Nurse Association. These free Marriott rooms are available in some of the most impacted cities with COVID-19, including Chicago, Detroit, Las Vegas, Los Angeles, New Orleans, New York City, Newark, NJ and Washington, D.C.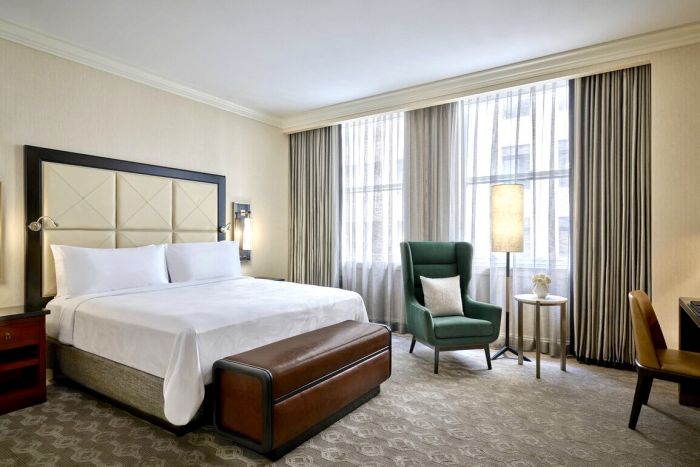 Courtesy of JW Marriott Chicago
3. Marriott through its Community Caregiver Program, offers room nights at a reduced rate to healthcare workers, regardless of their association affiliation. This special is available in the United States, Canada, the Caribbean, and Latin America.

Courtesy of Marriott International
4. For loyal Marriott guests who are looking for ways to help, donate your Marriott Bonvoy points to the following organizations who are helping in the response efforts in the communities affected by the Coronavirus:
World Central Kitchen - Founded by celebrity chef José Andrés as a not-for-profit, non-governmental organization devoted to providing meals in the wake of natural disasters and health crises.
UNICEF - Provides support to people and communities around the world affected by COVID-19. UNICEF donations help in the efforts to provide vital supplies, health and hygiene kits to health clinics and schools, as well as monitor the impact of the outbreak to support the continuity of social services, education and care.
The Red Cross - Helps to provide support to people and communities affected by COVID-19 and other recent disasters in the United States. Your donation helps people recover from these emergencies.
The Marriott International Disaster Relief Fund - Focuses on providing support to Marriott's affected associates and their families.
You can donate 2,500 of your Marriott Bonvoy points for a $10 non-profit donation, up to 125,000 for a $500 non-profit donation.