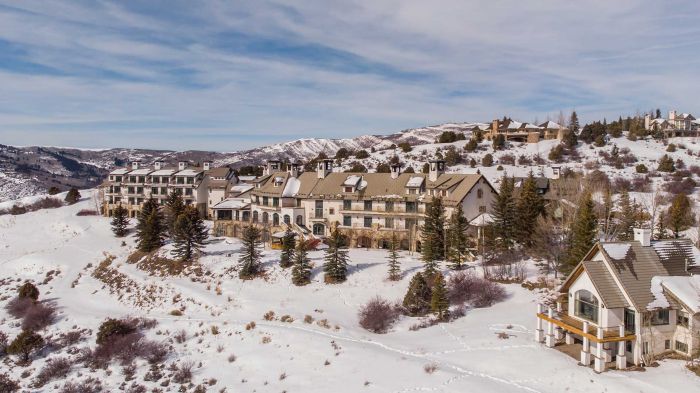 APN Lodge
All Points North Lodge is an elite, comprehensive wellness and personal development campus specializing in addiction treatment, trauma therapy, and mental health. All Points North (APN) Lodge offers cutting-edge combinations of holistic and science-based approaches to allow clients to move beyond recovery to a life of sustainable health, renewed purpose, and daily fulfillment.
APN Lodge moves beyond the concept of 'rehab' as it commits to a true safe haven for those struggling with addiction, mental health, PTSD/trauma, and anxiety issues.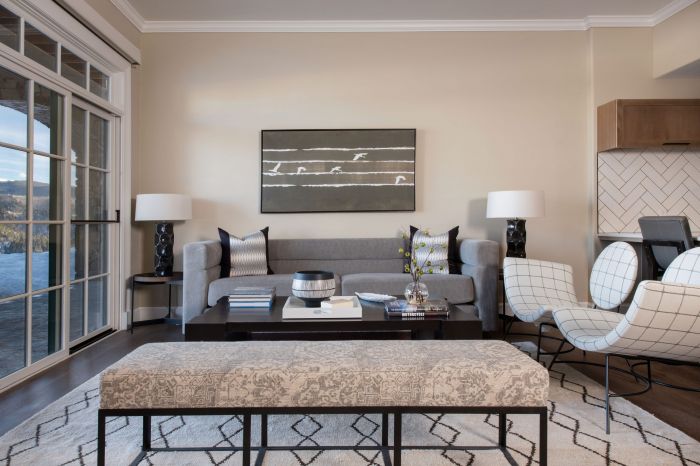 APN Lodge Living Room
APN Lodge's President & CEO, Noah Nordheimer, believes that the usual singular approach toward addiction and substance abuse doesn't always work. Instead, APN Lodge's new treatment and recovery process incorporates diverse methods in physical, mental health, nutrition, and fitness/wellness spaces. With the biopsychosocial model of health at its core, APN emphasizes the importance of renewing a keen sense of wellness, and a renewed sense of self through physical, mental, spiritual, and emotional healing.
These novel approaches fulfill the needs of a wide range of UHNW individuals -- celebrities, business executives, professional athletes, and those who particularly desire confidentiality, and security as they work through issues that have allowed them profound pain in their personal and professional lives.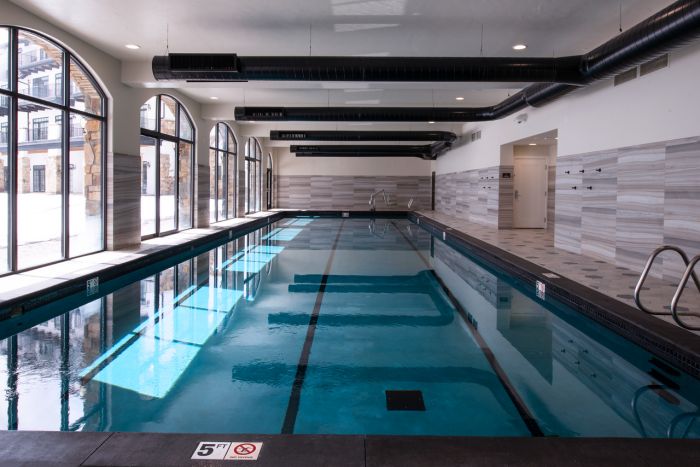 APN Lodge Swimming Pool
Reflecting such privacy needs of the guests, security is a crucial issue within this enclave. APN has a full team of security personnel on this gated community property. Cordillera is also a remote mountain community, so geographics lend themselves naturally to elite privacy, coupled with enhanced, heightened security.
The clients have the options of working through complex issues, through APNs four distinct tiers of treatment: behavioral: addiction treatment & trauma center; coaching: immersive workshops & one-on-one coaching; athletics: training, life coaching, & suspension programming; health: concierge primary care, wellness, & relapse prevention
Within those tiers, the APN multidisciplinary treatment team use a variety of modalities and therapeutic approaches, all based on the clients' specific needs. These modalities include, but are not limited to:
•CBT (cognitive behavioral therapy)
•DBT (dialectical behavior therapy)
•EMDR ( eye movement desensitization/reprocessing)
•Psychoeducation
•Experiential Therapy
•Yoga, Meditation, & Breathwork
•Psychodrama
•Mind's Eye Work
•Nutrition Counseling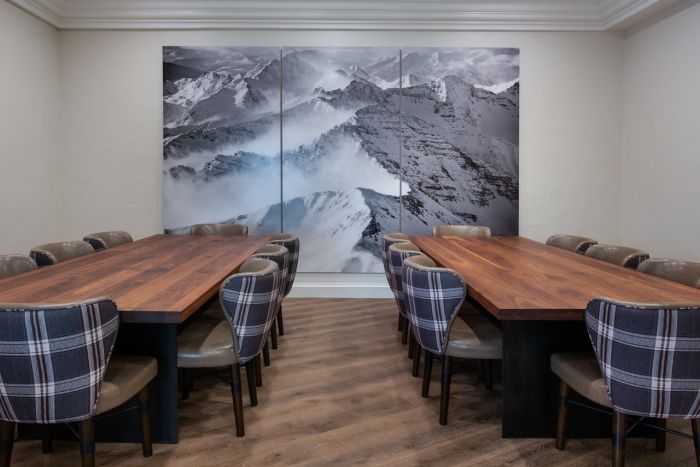 APN Lodge Meeting Room
"In addiction, we do a lot of psychoeducation because much of addiction treatment is about helping people understand what addiction does to the brain, specifically to the reward center. We also use motivational interviewing to help people see where they are and work with them around where they want to be." says Lana Seiler, Director of Trauma Services.
"For us," she continues, "there is a major health and fitness component to mental health, addiction, and trauma - all of it. Helping our bodies feel better also helps our brains work better. For trauma, we use DBT, processing modalities like EMDR, hypnotherapy, mind's eye inner child work, and internal family systems"
As a contemporary example of some work being done at APN, Ryan Soave, Clinical Director of Telehealth Services and the President of APN Coaching, explains some of the issues concerning anxiety and PTSD as regards the Coronavirus pandemic.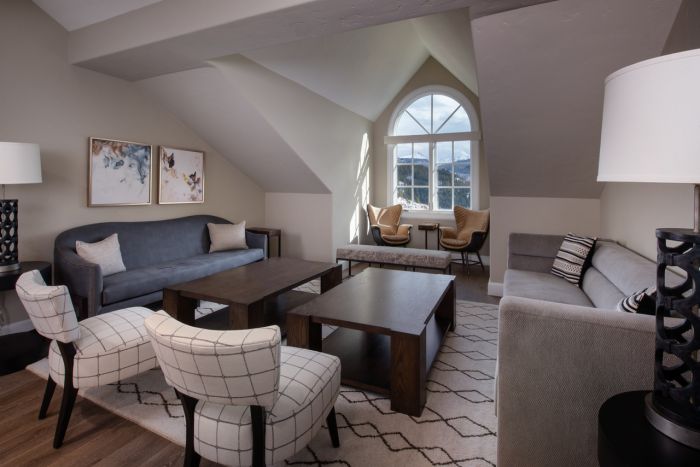 APN Living Area
"Unfortunately, right now everything is in flux," he says, "I would say that is actually true to some extent all the time – just now it is more pronounced than usual, and it is more pronounced on a global scale. In looking at the state of the world right now, we are absolutely experiencing "global high intensity trauma," with the trauma being sustained. It is not just about the illness, death, or financial losses. It is also about feeling out of control with elevated stress levels.
"The difference between this event and other similar situations in recent history, is that there is almost no person on the planet who has not been impacted in some way or another. We may even see a sense of global PTSD after this. But, if we get to the point of PTSD, it also means that we have survived the event and healing is possible. As a clinician, I often see PTSD as a positive diagnosis because it describes a wound that can be healed, rather than a condition that has to be treated forever."
From fairly early in treatment, clinicians work on a discharge plan to help clients plan how to sustain change, health, and wellness in the long term. These plans include support, coaching, telehealth groups, and family support grouping. All Points North Lodge also makes sure that they have another therapist or step-down program that they're transferring to, and a prescriber for any medication, with medical support.
Clients and their families can return to APN's Coaching or Health tracks for a variety of services: one-on-one Telehealth or Telecoaching; and a five-day workshop as a refresh or next step.
Finally, APN's Health track also offers a variety of services for long-term health and wellness. In partnership with Vail Health and Howard Head, APN offers executive health packages, peak performance programming, concussion and depression treatment, and physical therapy and rehabilitation. The goal here is to remain connected to supportive environments - after the guest has left the lodge.
APN Lodge offers a 28-day stay to guests with options for shared and private accommodations.
The 28-day base pricing is between 35k-65k; however every plan is custom-curated and many add-on services are available. The base cost always includes APN's accommodations, custom-curated assessments and treatment from a multidisciplinary team, onsite amenities, and a variety of other services.
APN Lodge sometimes offers accommodations in a few private homes in the area. As of this writing, those homes are not available, so pricing has, as yet, not been arranged.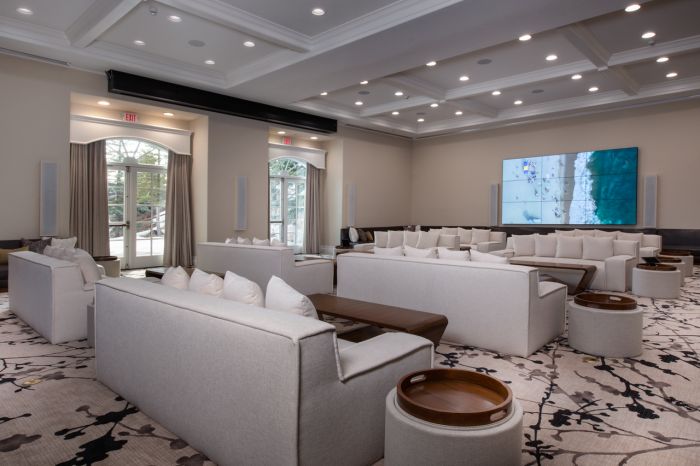 APN Lodge
APN Lodge Meeting Area