Photos Courtesy of ROAM LUGGAGE, INC.
Get Ready to Travel Again by Customizing Your Own Luggage With ROAM [Review]
Travel might still be a little rocky right now, but things are looking up! Enter ROAM, the first color customizable, direct-to-consumer luggage brand that allows you to showcase your own personal style through your suitcase. And when we say customizable colors, I mean everything from the outer shell to the zipper tabs.
Created by TUMI founder Charlie Clifford and TUMI's former executive vice president Larry Lein, it isn't really a surprise that ROAM knows what it's doing. Each of the four different suitcase sizes (two carry-ons and two check-ins) feature a 100% polycarbonate shell made in the USA, telescoping handle, water-repellent zipper, TSA-approved combo lock, smooth ball bearing wheels, and an interior compression system so you can squeeze in as many clothes as possible.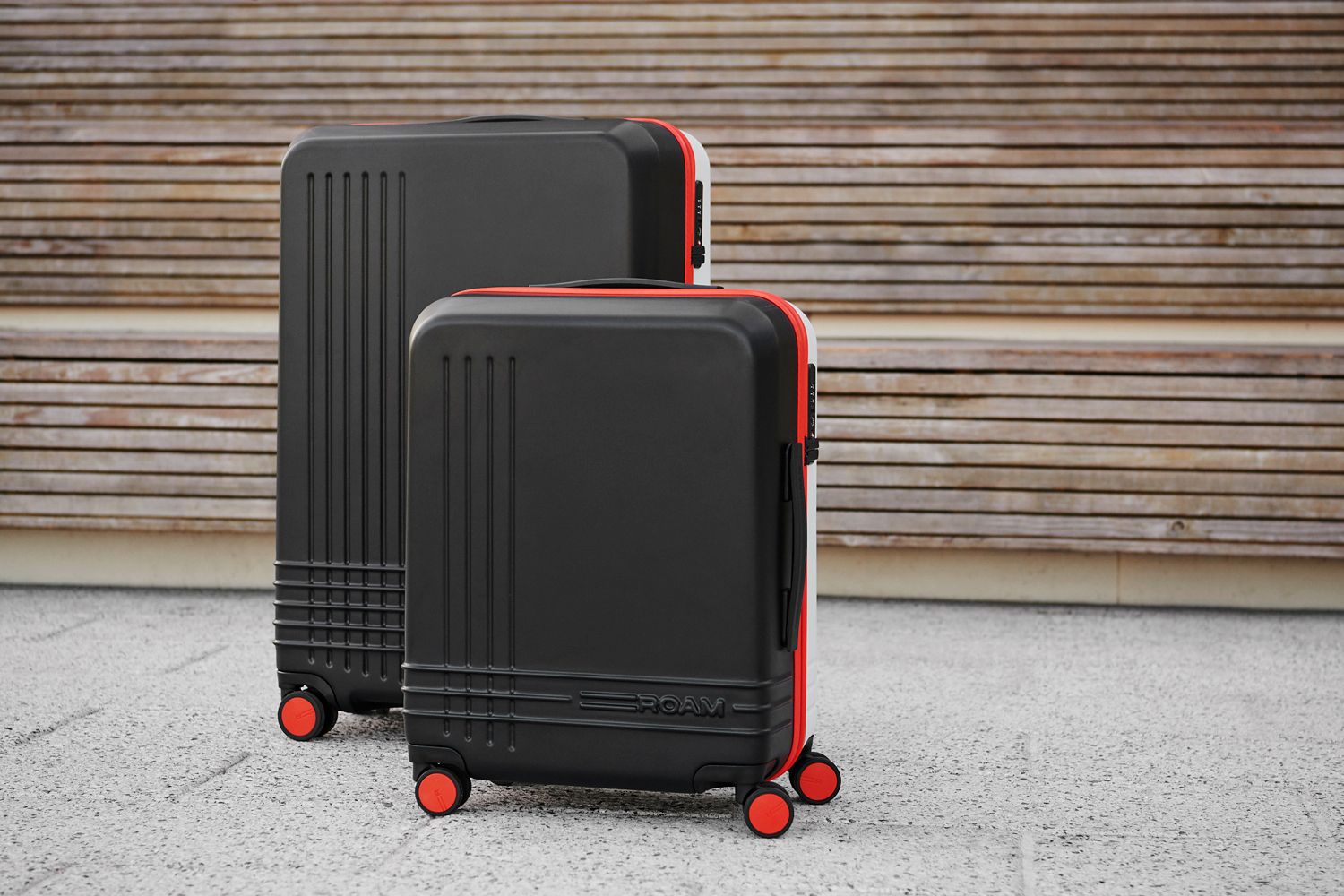 When ROAM offered JustLuxe the opportunity to create our own customizable suitcase, I was thrilled. Though I'm usually a less-is-more traveler, preferring to limit myself to carry-on luggage, I've been on the hunt for a large, hard-shelled suitcase for a long-term stay in the UK. I chose to customize the largest style, The Expedition, that has a 98.5-liter capacity.
While you can choose from a range of pre-customized color combinations, I chose to pick my own colors and it was so much fun and easy. All you have to do is follow the prompts to choose colors for the shell (you can choose two different colors if you want), wheels, zipper and zipper binding, carry handles, and the monogram patch on the back. I ended up going for a muted green with pink accents (I was channeling 90s ski style).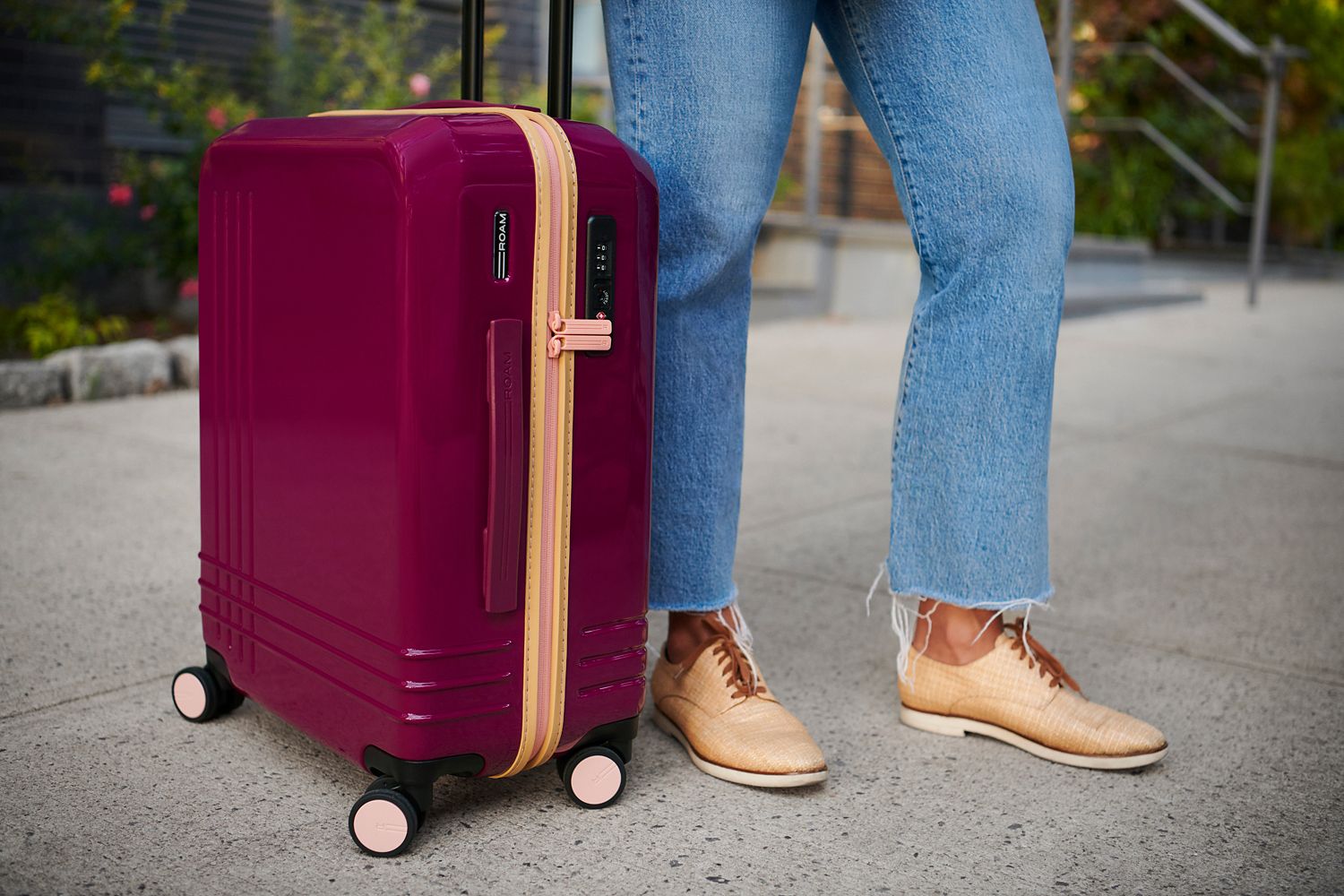 My case arrived with five business days and was stored in a deep blue dust bag, which was a pleasant surprise. The colors look exactly like they did online and the shell has a pleasant sheen to it without being overly glossy. When unzipped, the shell feels flexible enough to accommodate an entire closet, and when zipped, it feels incredibly sturdy and durable.
I haven't traveled on a plane with it just yet, but I did use it for a local move and surprisingly enough, it doesn't have a scratch on it. I'm sure that'll change once it's thrown around by baggage handlers, but I've heard that scuffs can usually be buffed out with a cloth and soapy water. ROAM also suggests using a Magic Eraser for tricky spots.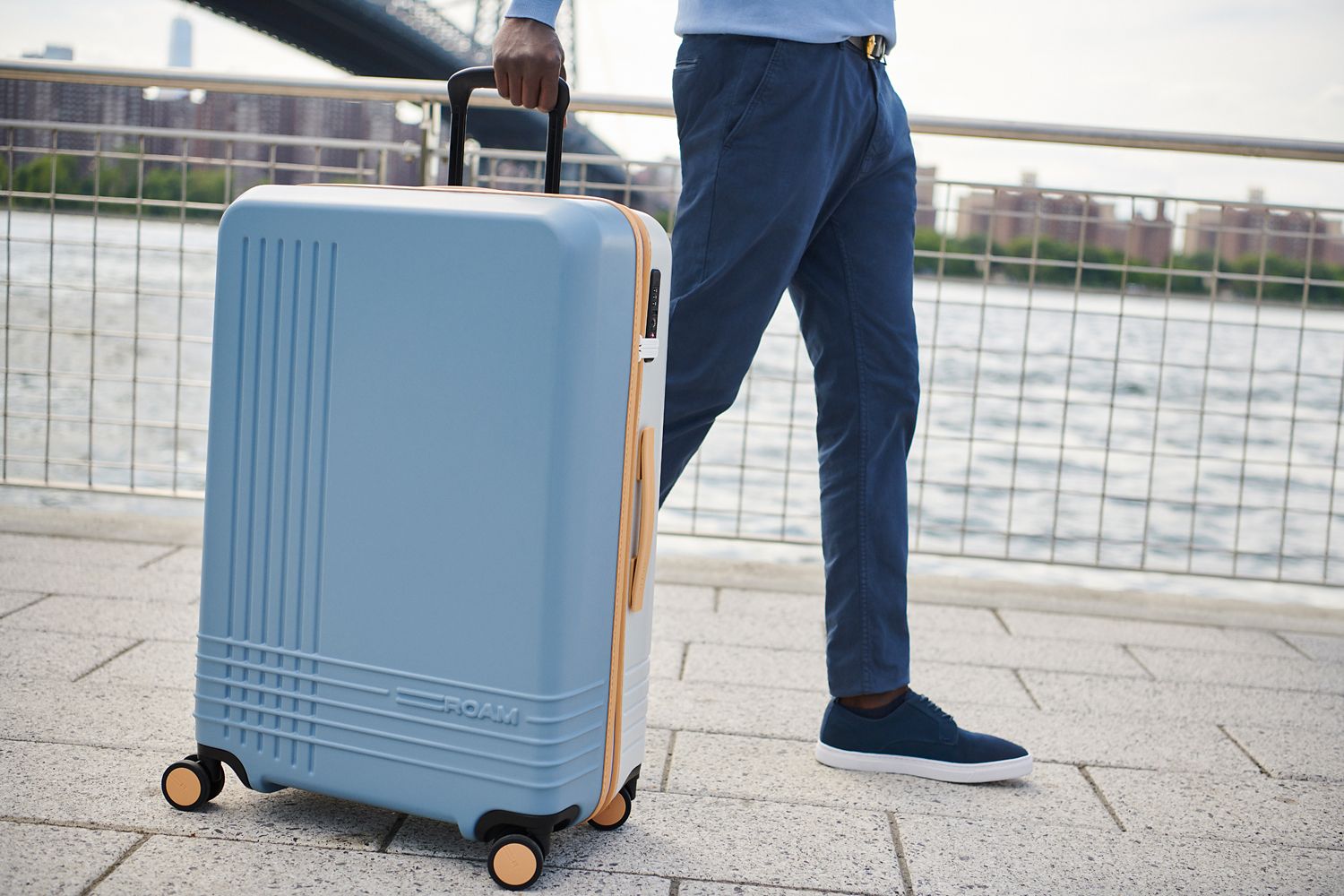 With all of that said, there are a couple things I wish ROAM did. For one, I wish you were able to customize the shell with images and not just colors. I also wish they offered more coloring options, especially since when looking through social media accounts, I spotted so many prior colors that I loved. Lastly, despite everything you can customize, for some reason you can't customize the outer wheel or the telescopic handle (all of which come standard in black). It isn't a major issue, but the black doesn't really fit in with every color option.
All-in-all, I'm highly impressed with the overall quality and sheer fun ROAM's suitcases offfer. I can't wait to give it the true test when I fly next!
Prices range from $495 for the smaller carry-on Jaunt suitcase to $595 for the maximum capacity check-in Expedition suitcase. Roam offers a 100-day trial period for all colors, so if you end up not liking it, you're free to return it. They also have a limited warranty that covers cracks in the shell and damage to the wheels, zippers, handles, and other elements.