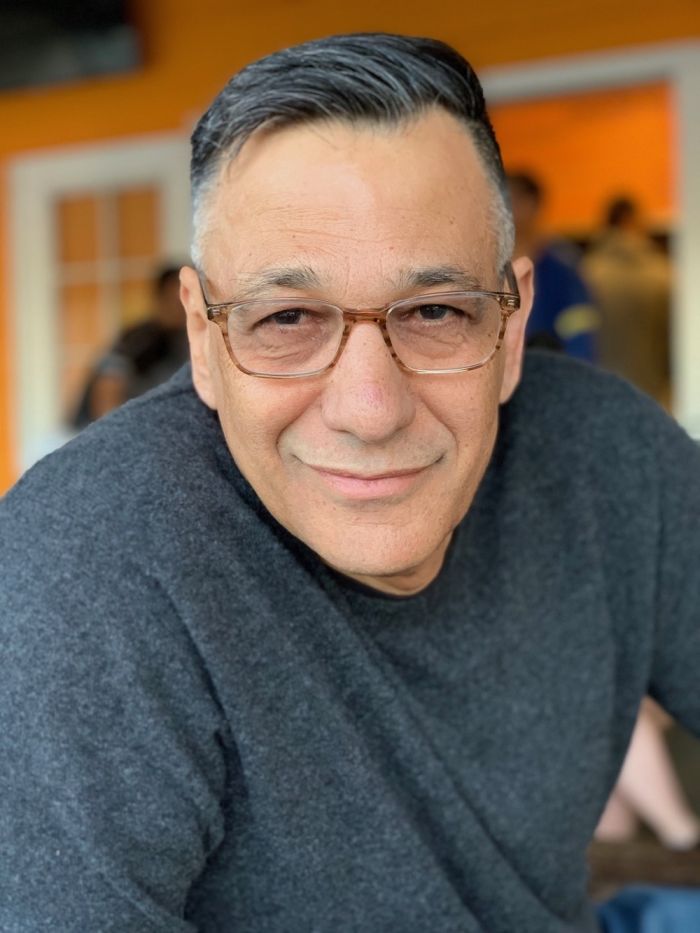 ThinOptics
According to the Vision Council of America, about 64% of adults -- 164,000 approximately --- wear prescription eyeglasses. And almost 100% have lost at least one pair. And that is ONE pair. In a lifetime, it has been suggested that people lose more than one. But loss is just one challenge. There is another.
This scenario has probably happened to those who have NOT exactly lost their glasses. It happened to one of the eventual partners of ThinOptics, Teddy Shalon, an experience that gave him the original idea that turned into ThinOptics in the first place. Teddy was out on a bike ride with a friend; and his friend left his glasses at home when he received a text on his mobile phone. The friend couldn't read the text without his reading glasses. So, Teddy lent him his glasses. The friend read the text, was grateful, and they rode on.
It was not the end of the story.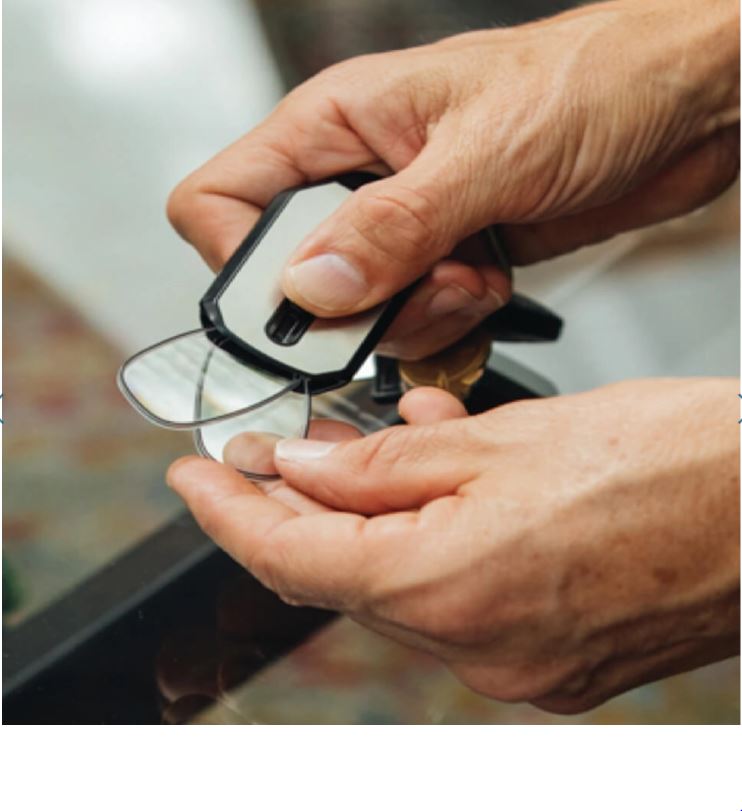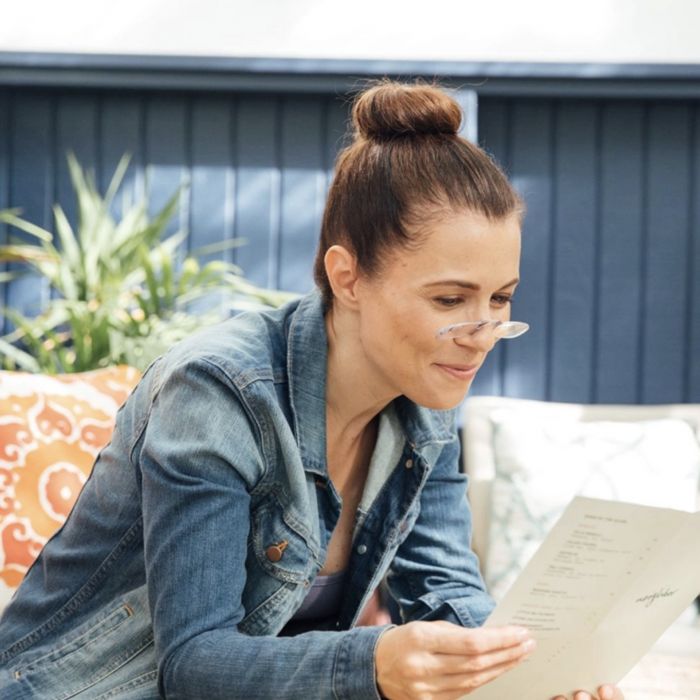 ThinOptics - Pince-nez glasses.
This common experience – borrowing someone's glasses on a bike ride, for many a forgettable, commonplace experience -- lay the groundwork of what eventually became the ThinOptics idea, the creation of thin reading glasses, ultra-light and easily stored – in a side area of a wallet or on a credit card, phone or laptop, keychain, or backpack. They have the capability of being, literally, always with you, which is their slogan.
Gadi Ponte's education is in industrial engineering and was a colleague of Teddy's. Teddy told him the story and discussed the idea of more accessible, lighter reading glasses. Mr. Ponte agreed of the necessity and was the one who operationalized the idea. In other words, he knew how to make the idea into reality. He was and remains the inventor/entrepreneur of the ThinOptics product.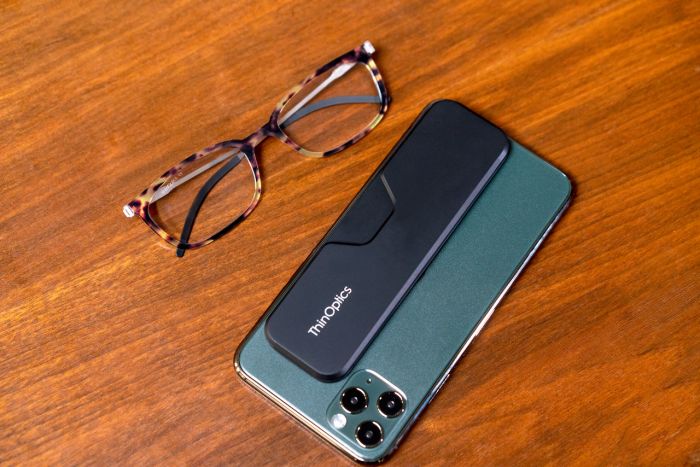 ThinOptics
ThinOptics glasses case behind iPhone.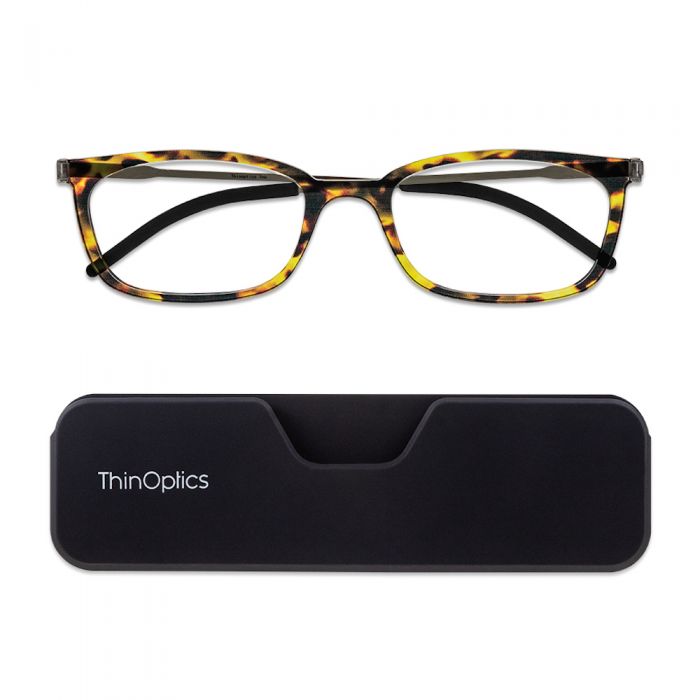 ThinOptics
Mr. Ponte was the one who invented all the product lines – the designs and materials. As he said, "an important one is the pince-nez, and I made it NOT pinch the nose."
"In addition," he continues, "our ThinOptics products have unique designs that were not made before. For example, all our reading glasses are presented as one piece, not separating between lenses and frames. We are also the only ones who paint our frames with a UV printer."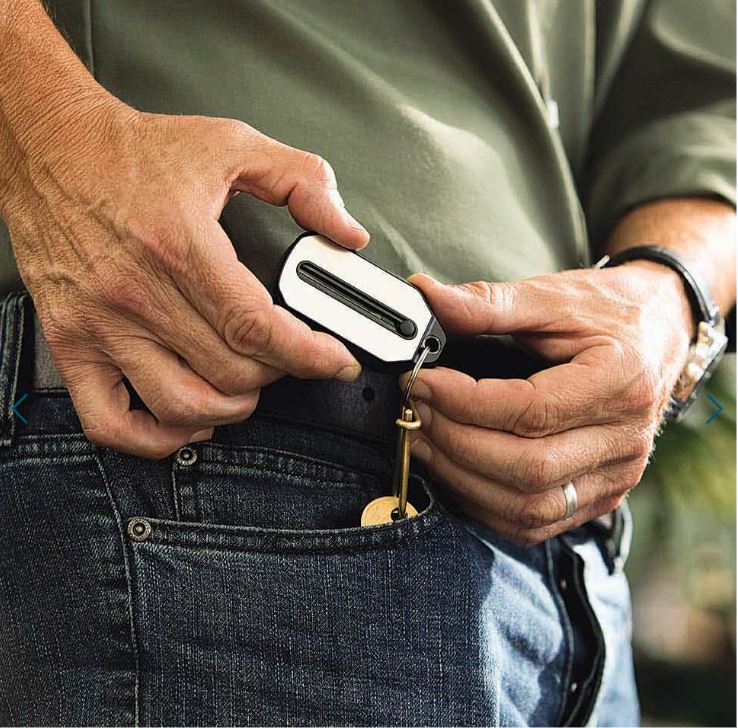 But, arguably, what also makes the ThinOptics glasses unique is Mr. Ponte's use of a medical device material called Nitinol, a nickel-titanium alloy that has one unique quality: shape memory. This means it has a super elasticity where the alloy can remember its original shape and return to it. It also shows great elasticity under stress. It is called the "metal with memory."
As Mr. Ponte says, "It can bend and twist thousands of times, and can go back to its original shape with durability and without losing resistance. This material is usually used in heart stents and orthodontic arch wires, cardiovascular guidewires and transcatheter heart valves. No ne thought of glasses.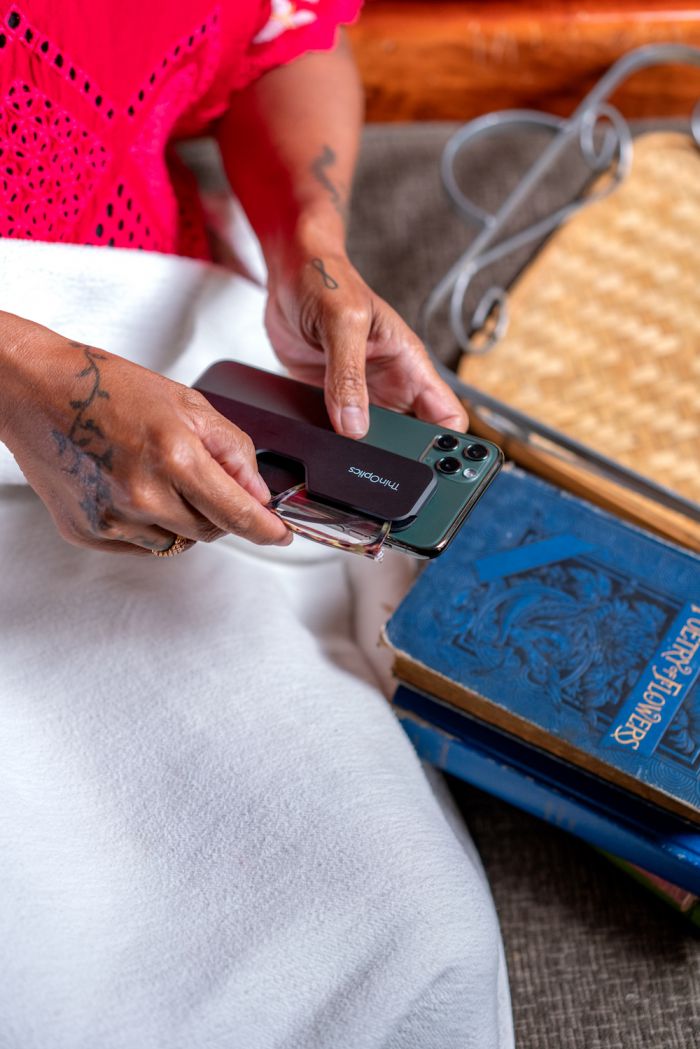 ThinOptics
"I thought, to enable our product to be always with you, we needed to use this flexible and durable material to adjust and be carried in a small form factor. It had to be durable, resilient, and simply indestructible."
Mr. Ponte is, at present, pleased with the progress ThinOptics. Right now, ThinOptics has two categories: glasses for instant reading, and for long term reading. The long-term readers also have a built-in blue light blocker, so that hours at the computer will not do damage to the user's eyes.
In addition, he says, " All our product lines in the future, sunglasses, reading glasses prescription, etc., we will use Nitinol and pliable stainless steel together with the case/system to allow them to be the always with your eyewear. I can see ThinOptics expanding into on-demand prescriptions with unique technology, with same designs, approaches, and disciplines.
"In all cases, you will have them when you need them, as the ThinOptics glasses are product as well as solution, blended as one."