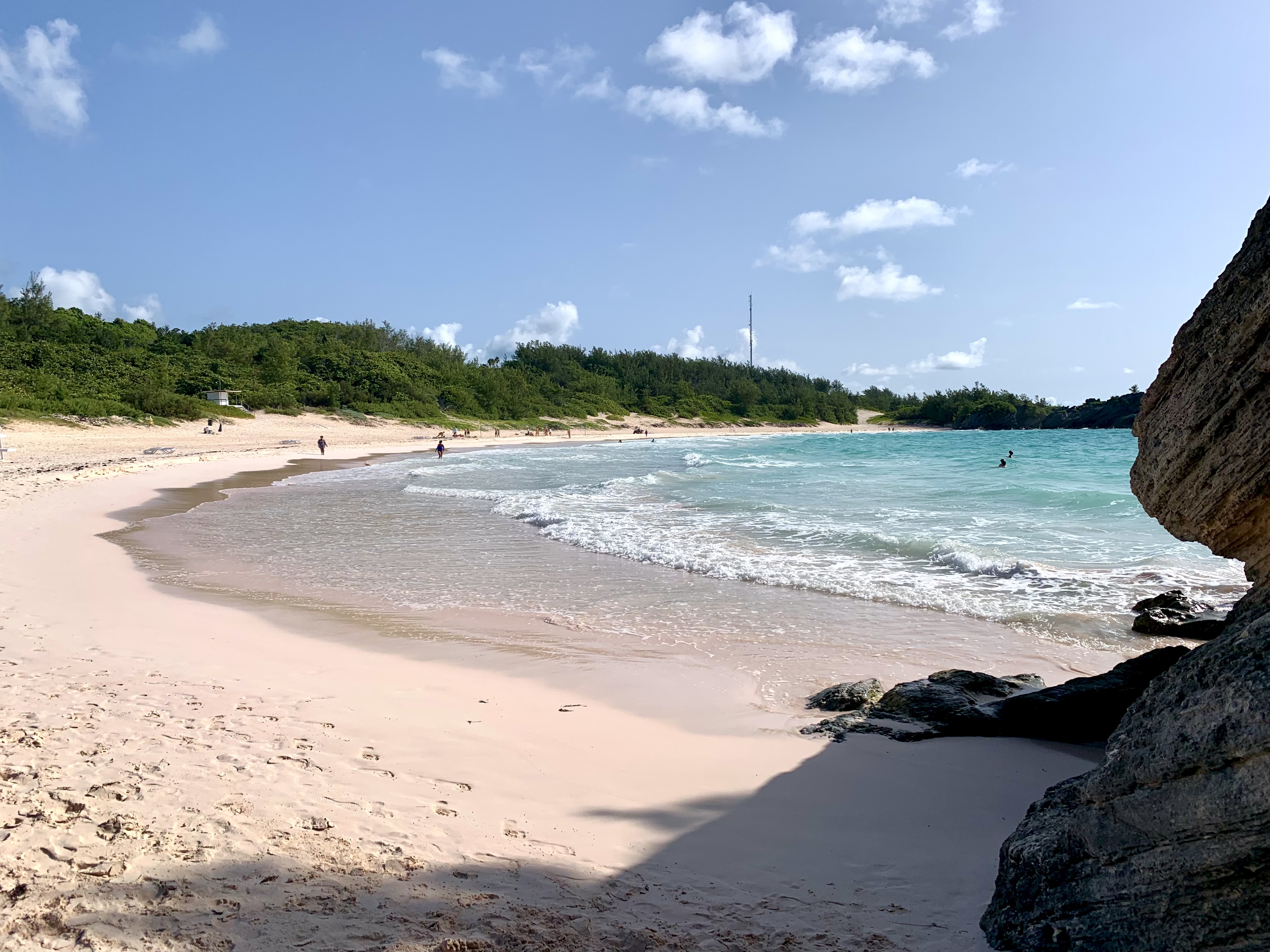 Linda Fasteson
As the world reopens to travel what makes for the finest travel experiences takes on new meaning. We continue to yearn for compelling destinations, fine dining, luxurious accommodations, and attentive service. We long for rejuvenating experiences and opportunities expand our horizons as we explore the world. But first and foremost, we need to seek out the highest standards of precautions to keep us as safe as we can be.
While we can't travel in a bubble, we can do our best to control our environment and safeguard our health and that of others. Viking Cruises, which consistently ranks at the top of Travel & Leisure's list of top cruise lines, is an outstanding example of what to look for.
Viking has set the standard for the rest by consulting with an international team of scientific and medical advisors to create the Viking Health and Safety program. It incorporates the best research and most comprehensive program for COVID-19 prevention and mitigation.
Their health and safety protocols, procedures and equipment are in place, based on epidemiological modeling and the recommendations of industry experts and top medical diagnostic companies. Dr. Raquel Bono, retired vice-admiral of the U. S. Naval Medical Corps and former director of pandemic health management for the state of Washington, developed the protocols and now serves as Viking Cruises' Chief Health Officer.
As one might expect, both passengers and crew are required to be fully vaccinated and to have taken a PCR test within 72 hours of embarkation. Most importantly, Viking Cruises' COVID testing goes well beyond.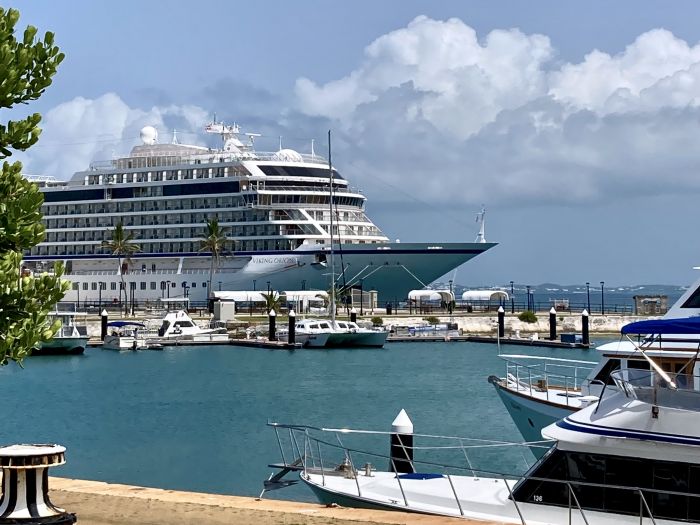 Linda Fasteson
Quick and non-invasive PCR saliva tests are collected from the cabins after boarding and again each morning for testing conducted in the cruise line's own full-scale laboratories aboard their ocean ships and in a shoreside network of laboratories for their river ships.
In lieu of the usual lifeboat drill aboard ocean ships each party is escorted upon embarkation to the designated muster station for individualized instruction conducted by a staff member. The rest of the required drill is viewed on the in-room television.
Masks and hand sanitizer are provided in the stateroom. Sanitizing wipes are available throughout the ships. Seating in public areas is spaced or marked to maintain social distancing.
Kiosks with face-recognition tablet cameras check passengers' temperatures daily. Passengers wear contact tracing discs for an extra layer of security. Medical services have been enhanced. Land programs meet or exceed local guidelines.
Equipment in the advanced ventilation system utilizes disinfection lights and electrostatic filters have been installed on all Viking ships This state-of-the-art air purification technology kills 99.9% of pathogens, including COVID. There is is no shared air between staterooms, and every stateroom on Viking Cruises' ocean ships has a balcony for fresh air.
The surface disinfection program has been thoroughly researched and implemented to prevent spread and make the onboard experience one of the safest anywhere.
Staff has received special training in sanitation and surfaces are disinfected after each use. In addition, while passengers sleep two UVC robots roam the public spaces of the ocean ships, sanitizing surfaces.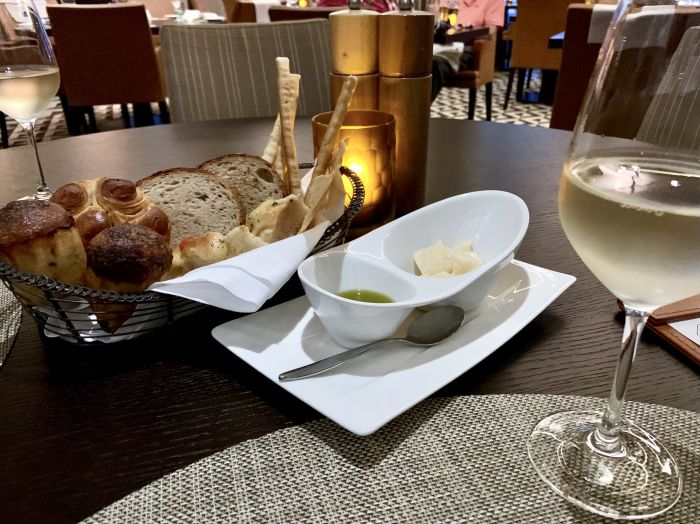 Linda Fasteson
Restaurants have more space between dining tables and there are outdoor dining options. Seating is designed for social distancing and passenger count is kept at 50% capacity. There is an abundance of public space.
With enhancements like these, confidence to travel is renewed. It is once again possible to live the life you love and to relax and explore the world in comfort. There is a sense of calm and well-being that has eluded us for too long. Who could ask for more?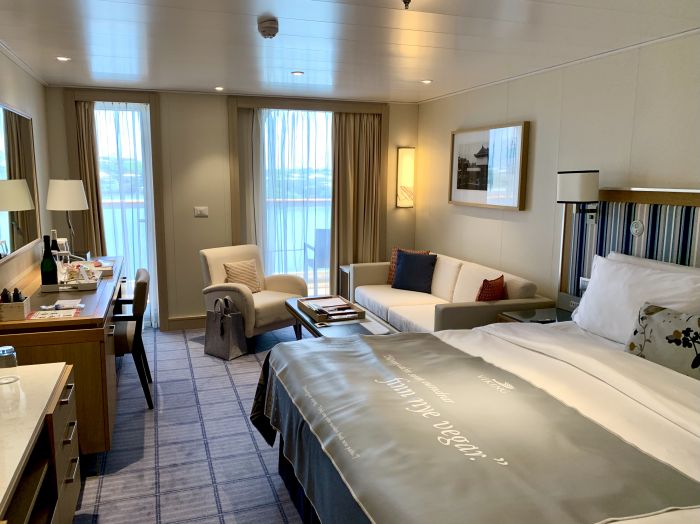 Linda Fasteson
Deluxe Veranda Stateroom, Viking Orion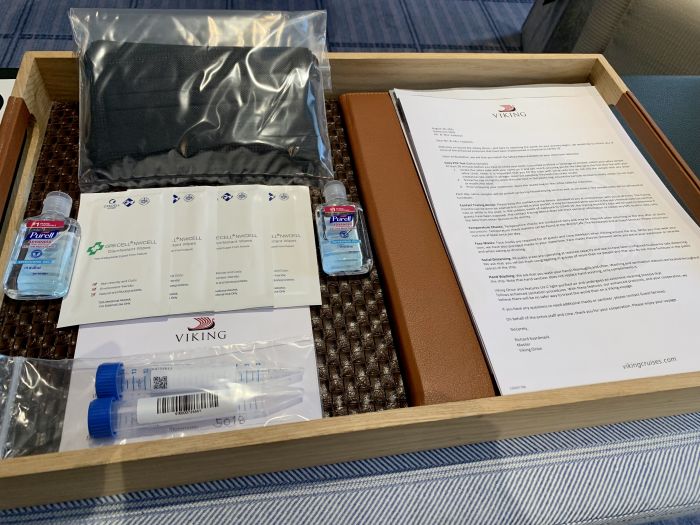 Linda Fasteson
Masks, hand sanitizer and PCR test materials are provided in all Viking Cruises staterooms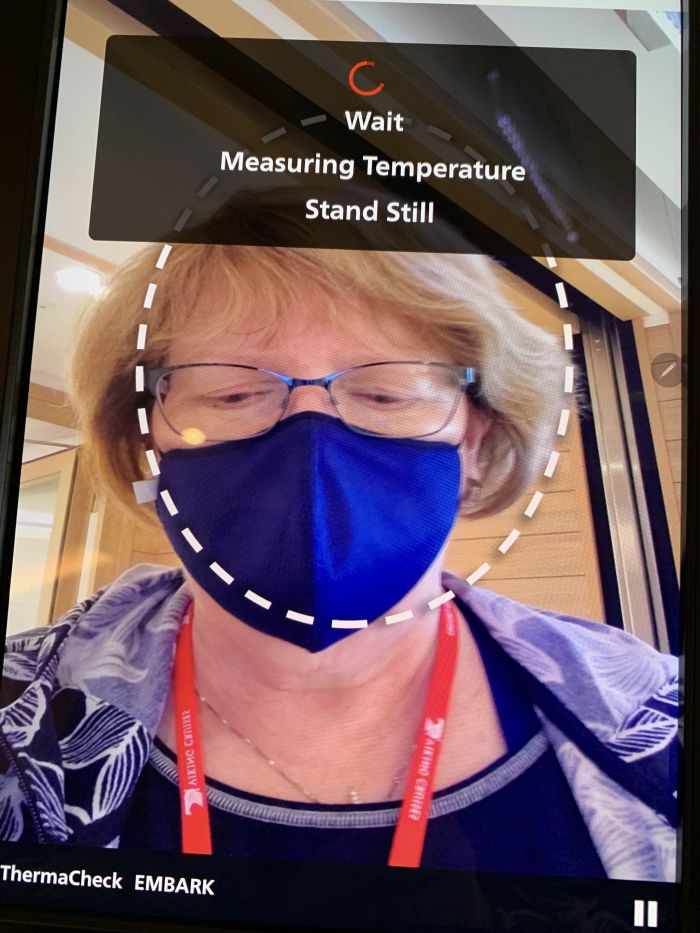 Linda Fasteson
Face recognition cameras check temperatures daily.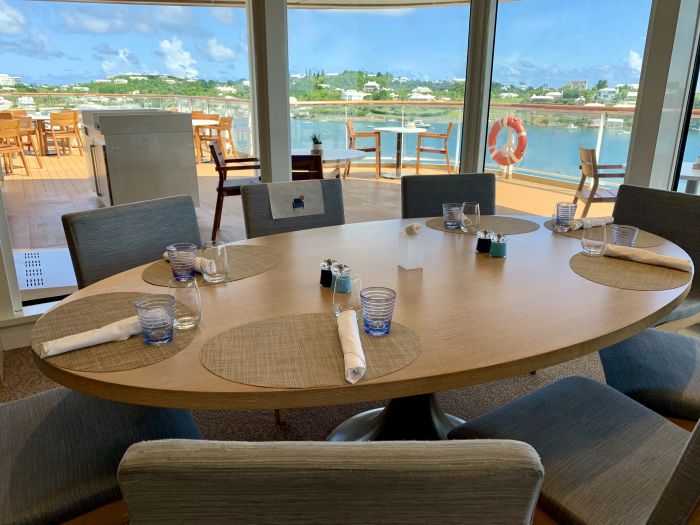 Linda Fasteson
World Cafe, Viking Orion, where seating maintains social distancing and outdoor dining is available.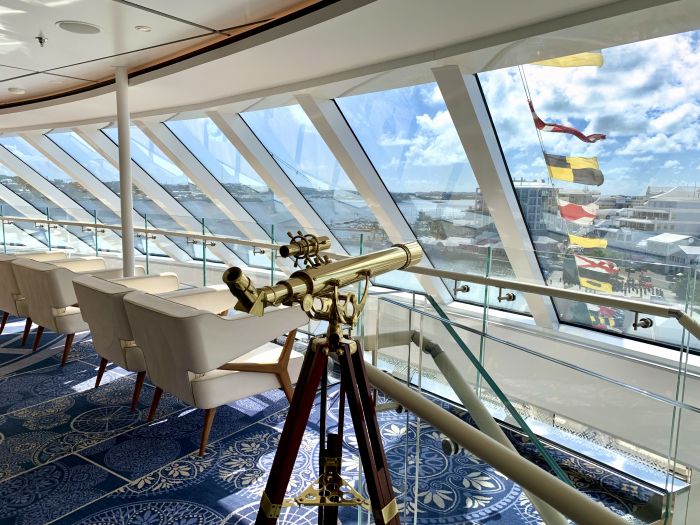 Linda Fasteson
Explorers' Lounge, Viking Orion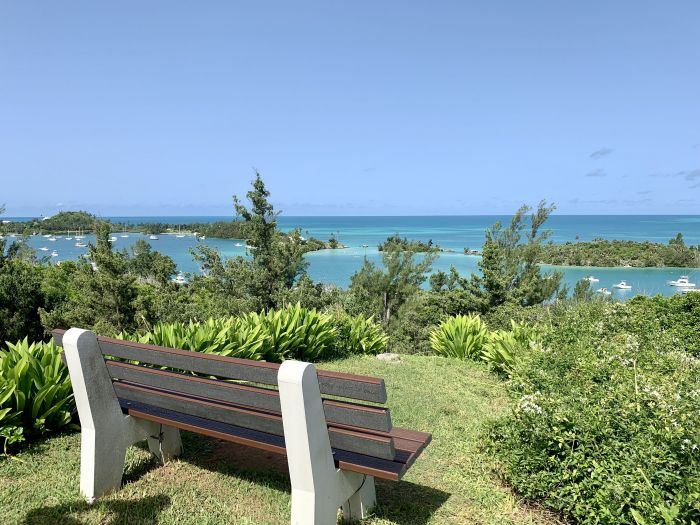 Linda Fasteson
scenic overlook, Fort Scaur Hill and Park, Somerset Village,Bermuda
Linda Fasteson
Horseshoe Bay Beach, Bermuda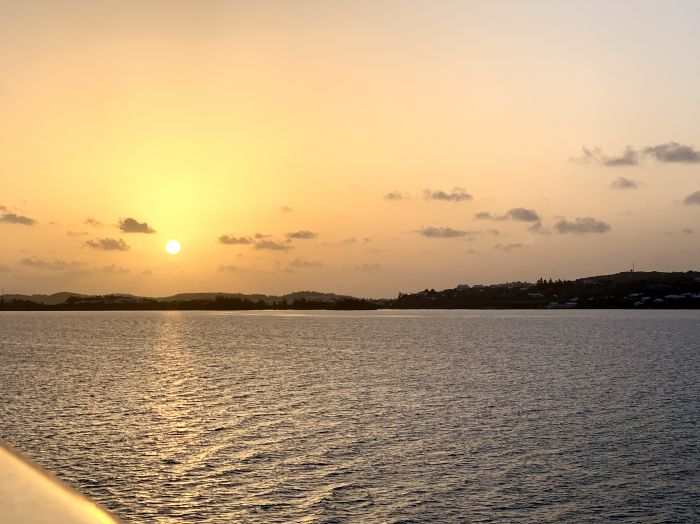 Explorers' Lounge
Bermuda sunset from the Viking Orion