Images courtesy of Enzo Manca Design
Enzo Manca Introduces The 459-Foot UAE One Megayacht Concept

From JustLuxe Content Partner MensGear
Just when we thought nobody could beat Lazzarini Design Studio's outlandish concepts, out comes the UAE One. This megayacht is the brainchild of Enzo Manca and is slated to become the national flagship of the United Arab Emirates. Although it boasts an avant-garde outline, this vessel looks ready to navigate the seas.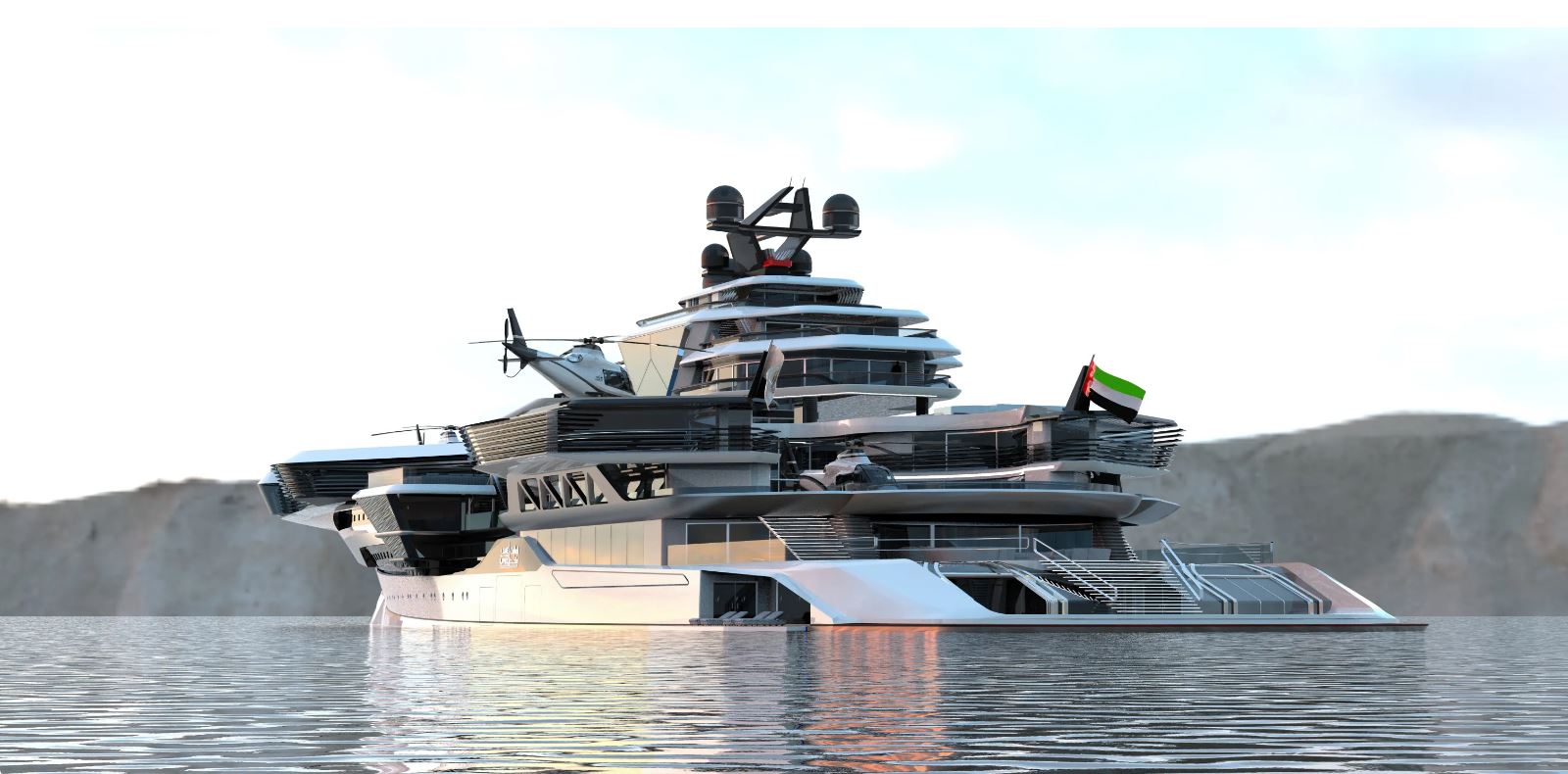 People often associate many Middle Eastern countries with opulence, which is why most of the world's creative minds often seek to realize their visions with the help of investors from the region.
Sources state the UAE One is a collaboration with a sheik who prefers to stay anonymous for now.
Drawing inspiration from aircraft carriers, this 459-foot monohull's final blueprint was almost two years in the making.
According to the official page, crucial elements of the military ship such as the tower, bowlines, and upper deck were reimagined for leisure and recreational purposes.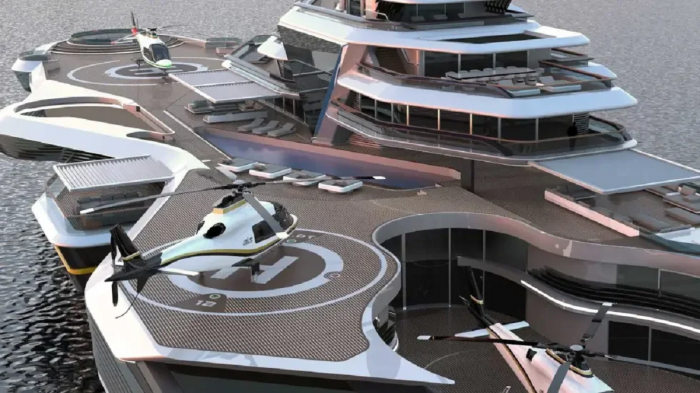 Similar to the placement of the superstructure on its muse, the UAE One position it asymmetrically to the side.
Instead of a runway, however, the main deck has two helipads to accommodate choppers as large as 56 feet. Toward the rear is another landing area exclusively for the presidential helicopter, notes Manca.
With a beam that measures 91 feet, it boasts 30,139 square feet of teak and open-air space. Guests aboard the UAE One can enjoy amenities like a 60-foot transversal swimming pool, wellness center, spa, and gym, among others.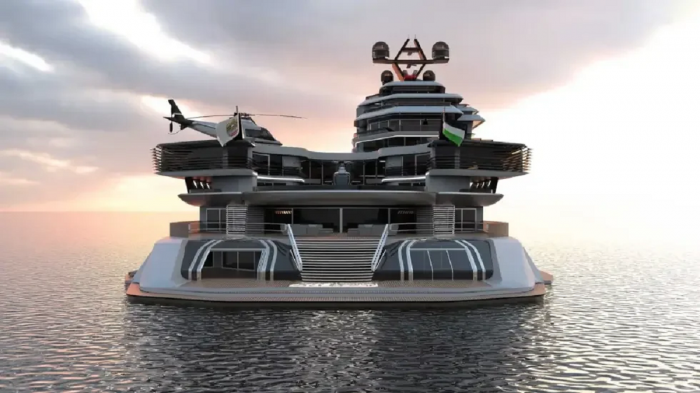 The bow even features a circular seating arrangement with a fireplace for breathtaking 360-degree views of the sea.
There are a total of nine decks, 14 mini apartments, five super suites, eight master cabins, three meeting rooms, and a press area aboard the UAE One. It requires a crew of 65 to service and maintain operations.
More From MensGear: