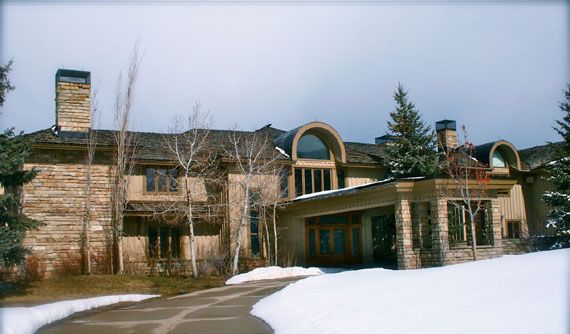 Luxury Real Estate:
That's the way the cookie crumbles. Now that that is out of the way, let's get to the serious stuff.
Park City Luxury Auctions has more than $50 million of real estate being auctioned online until Saturday, May 1. United Country - U.S. Auctions & Realty is overseeing the auction. All of these luxury properties can be seen at
ParkCityAuction.com
. Five of the lots are being auctioned with neither a minimum nor a reserve.
Among those, the former residence of Mrs. Fields is on the leader board in deeply discounted properties, as the 24,000 square-foot house on 50 acres in Wolf Creek Ranch is setting at less than $2 million. Two years ago that property appraised at more than $8.5 million. The neighborhood is among the nation's richest communities. There are several properties listed with current prices far below their previously appraised value. If you have ever considered owning some prime luxury property in Park City, Utah, this could be your day.

"We are in a very good position to bring outstanding property deals to buyers," said Doug Free, president and CEO of U.S. Auctions & Realty. "This auction in particular has world-class properties being offered well below their market value. If you like Park City, you'll be interested in this sale on May 1. Now is the time to capitalize on the opportunity."

Photos by United Country - U.S. Auctions & Realty

Photos by United Country - U.S. Auctions & Realty

Photos by United Country - U.S. Auctions & Realty

Photos by United Country - U.S. Auctions & Realty

Photos by United Country - U.S. Auctions & Realty

Photos by United Country - U.S. Auctions & Realty