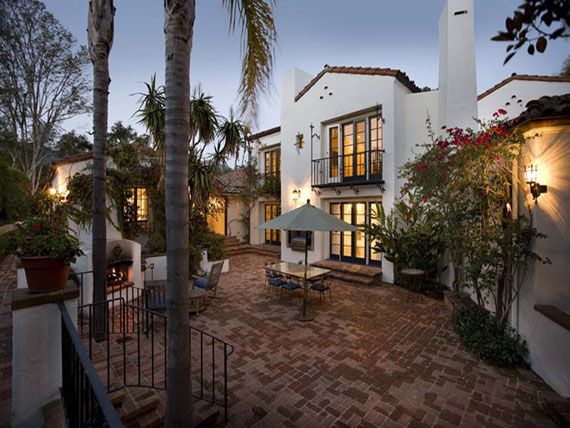 Luxury Real Estate:
With the buzz of Al Gore's recent purchase of a single-family residence in
Montecito, Calif.
of nearly $9 million still aflutter, it piqued our curiosity to check in on his new neighborhood and check out some of its lavish digs. If you want to spend more than Gore, lay your money down here!
This is a
Spanish Colonial Revivalesque
dwelling, a la early 20th century architect G.W. Smith, that sets on a 1.4-acre patch that includes pristine landscapes with gardens, a patio, and a swimming pool. There are six bedrooms and seven full baths as well as a library, a spacious center-island kitchen, and a Creston house-management system. The flooring and mahogany woodwork throughout are extraordinary.
Montecito is a bucolic city that is east of Santa Barbara.It is among the wealthiest communities of the nation. This luxury property is listed at $11.35 million. Visit Sotheby's International Realty's
website
for details.