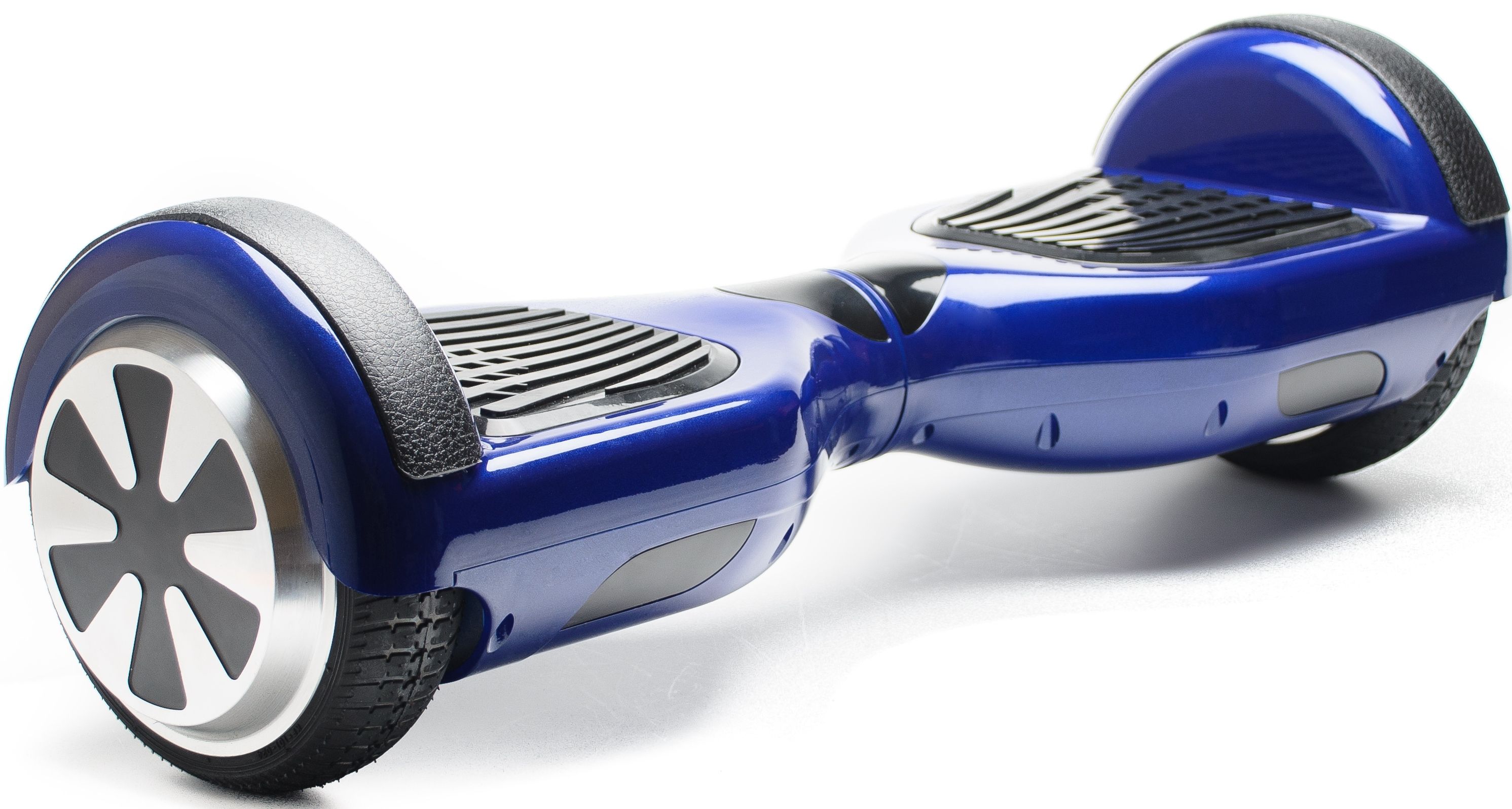 Photo Credit: Dantess/Shutterstock.com
Whether you think they're a cutting-edge innovation or a dangerous passing trend, hoverboards have everyone around the country talking. As reports of exploding hoverboards and statewide bans fill the airways, a steady stream of viral videos–from celebrity wipeouts to controversial holiday Mass service–fill our social feeds.
The motorized device has been flying off the shelves, but after multiple reports of suspected fires and injuries, the hoverboard market has taken a hit. According to the U.S. Consumer Product Safety Commission, there have been 12 incidents in the United States where the lithium ion-batteries in these boards reportedly caught fire. Lithium ion-batteries are commonly used in everyday household electronics such as laptops and smartphones, and an investigation is currently underway to determine why hoverboards seem to be at more risk of catching fire.
#hoverboard update: We're now up to 12 fire investigations. We opened a case into an incident in the #SF area today. https://t.co/qFWdMEPlVq

— U.S. CPSC (@USCPSC) December 15, 2015
In light of the safety issues, Amazon has stopped selling certain brands of hoverboards, including those by Swagway, a popular producer of boards. Mashable recently reported that Amazon had sent Swagway a notice stating that all hoverboard sellers must "provide documentation demonstrating that all hoverboards you list are compliant with applicable safety standards, including UN 38.3 (battery), UL 1642 (battery), and UL 60950-1 (charger)."
According to a Swagway spokesperson, "Swagway already meets all those certifications and is happy that Amazon has decided to take steps to weed out the low quality boards."
In despite of Swagway's claim, Amazon has yet to resume the sale of Swagway hoverboards, however consumers can still purchase a selection of other competing board brands from the retailer's website.
Hoverboards, also referred to as Segway boards (because, well, technically they don't actually hover) proved to be a popular holiday gift this season, attracting widespread interest across all age groups. While the popular motorized toy may have started out as a gift for the kiddos, many eager parents couldn't resist the nostalgic urge to hover like Marty McFly. 
It appears however that operating a hoverboard is not as easy as it may seem. Mike Tyson, who attempted to ride his daughter's new motorized toy, was among one of the many parents caught on camera.
Last week, a priest in the Philippines was suspended after riding a hoverboard up and down the aisle while singing a Christmas song during Christmas Eve Mass. Videos of the incident were circulated online by several members of the congregation. The Roman Catholic Diocese of San Pablo released a statement saying that what the priest did was wrong, but there has been mixed reaction regarding the incident. There are those who agree with the diocese and those who argue that the priest was using the hoverboard as a way to engage the congregation.

The controversy over hoverboards extends well past the Catholic Church. In fact, many places around the world have banned their use due to safety concerns and reports of boards spontaneously bursting into flames. All major U.S. airlines have banned hoverboards, resulting in many upset holiday travelers, including actor Russel Crowe.
@russellcrowe Hi Russell, due to safety concerns over the lithium ion batteries in hoverboards, these have been banned on all major... 1/3

— Virgin Australia (@VirginAustralia) December 29, 2015
The airline industry is not alone in its ban of hoverboards. Several cities around the world have implemented new laws prohibiting their operation, with many more passing new regulations such as age and helmet restrictions. New York City is among one of the cities that have outlawed hoverboards, but that soon might change as local lawmakers are pushing to legalize the popular two-wheeled apparatus. According to the New York Times, State Senator Jose Peralta has entered a bill proposing the legalization of hoverboards in New York City.
Gizmodo recently published a list of places around the world that have banned the operation of hoverboards. We suspect to see several updates to this list as the great hoverboard debate continues to roll on. 
Airlines (all)
Athens, Ohio (pending)
CES
Cleveland, Ohio - 

Quicken Loans Arena

Denmark - 

Public spaces

Disney theme parks
Dubai, UAE - All shopping malls
George Washington University
Humble, Texas - Deerbrook Mall
Legoland, California
Los Angeles, California - Metrolink trains
Minneapolis, Minnesota - MSP International Airport
Netherlands
New South Wales, Australia
New York City, New York
Ocean City, Maryland - Boardwalk (pending)
Salve Regina University, Rhode Island
Santa Clara University, California
United Kingdom
University of Arkansas
University of Findlay, Ohio
University of Hartford, Connecticut