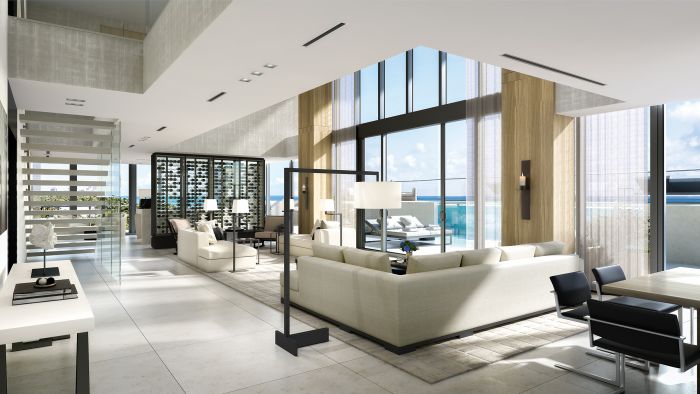 Photos Credit: The Regalia
Each year, many research organizations publish White Papers and articles on interests of Ultra High Net Worth Individuals, whose net worth exceeds $30M and more. These data garner much interest, as the UHNWI population is elusive, and prefer, for safety's sake, to remain anonymous.
But there are also a few in the real estate development field who work with this group and are able to discuss their needs and wants without need of surveys or statistical analyses. They build real estate projects with this income level in mind, as they know what the UHNWIs wants and how they want to live.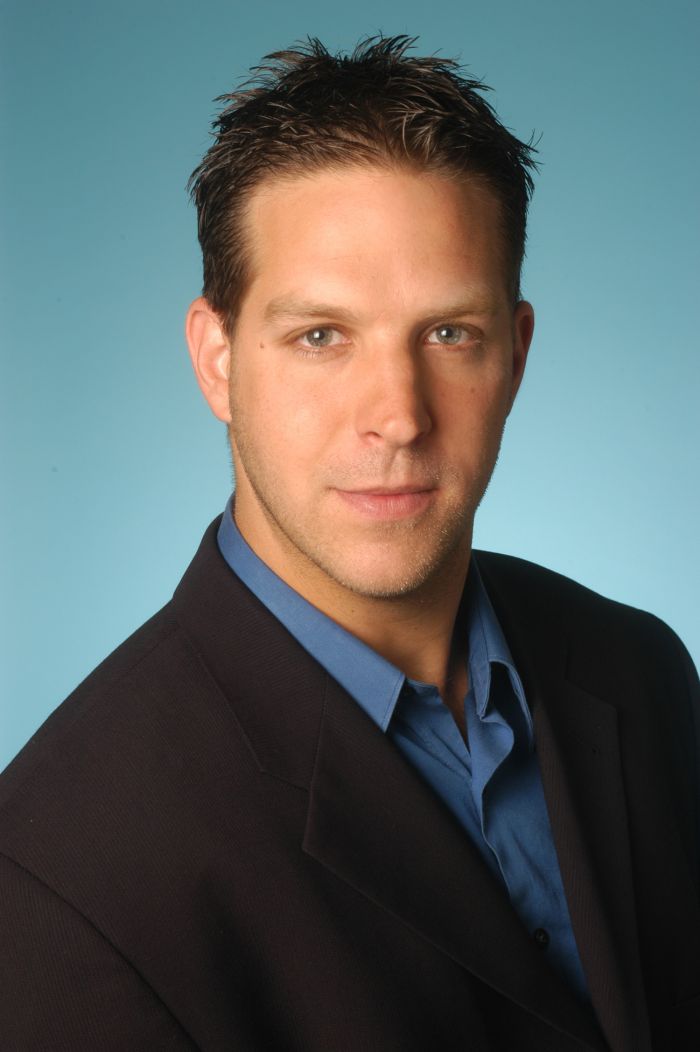 Kevin Venger is one of those developers—as he has spent two decades working with the UHNWIs, and is willing to discuss their needs and wants.
Regalia, the most recent project that Kevin has worked on, has been extremely successful with this population. The Regalia residences range in price from $11M to $40M, and are over 90% sold.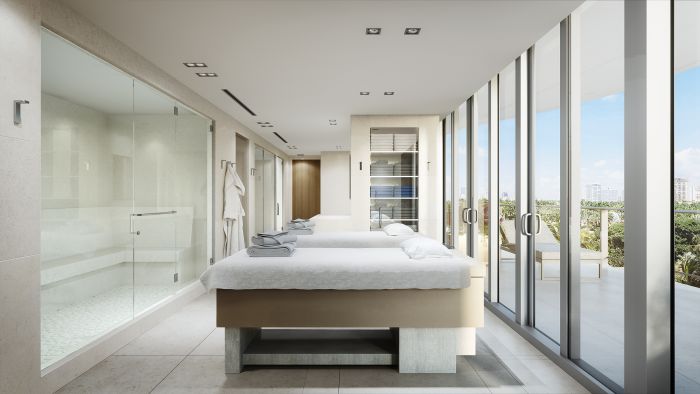 When I asked about the main behavioral need is for this group, Kevin said, "I have spent almost 20 years building real estate for this affluent audience and have gained a deep level of respect from them for preserving their anonymity in the process. The ultra-millionaire and billionaire buyer, more than ever before, commands the utmost privacy as they look to protect their name, families, wealth and safety."
I had heard about this important need before, but was there a different need equal to this desire for privacy? "Yes," said Kevin, "At this level of luxury real estate, they seek shelter from the world, one that offers security, while capturing the balance of a high-quality residence that is artistic, yet functional. The UHNWI usually no longer wants to invest in extensive renovation or restoration time required to design and build interior living spaces that afford the needful privacy they want. Rather, they desire a turn-key, move-in immediately, yet truly private experience."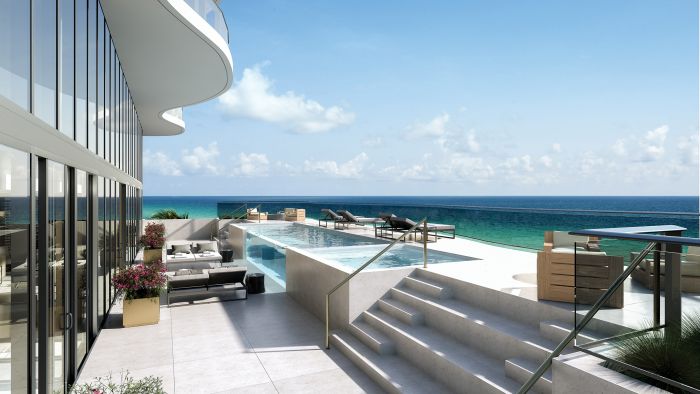 Regalia has done both. With a waves-and-wind inspired architectural design by Arquitectonica, Regalia features only 37 full-floor residences, as well as two, new multi-level Masterpiece Units, the Beach House and Penthouse.
The full-floor residences span 5,515 square feet of interior space, with wrap-around terraces encompassing 2,100 square feet and offering 360 degrees, unobstructed views. The residences are accessed through private elevator galleries, and are designed with four bedrooms and five-and-a-half bathrooms, as well as service quarters.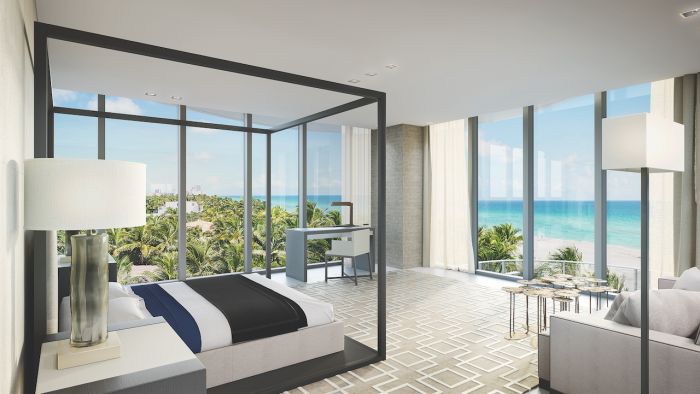 Regalia also has a 16,805-square-foot Penthouse spanning three levels for $40M as well as a 17,015- square-foot Beach House residence, overlooking Sunny Isles Beach, for $35M. Both Beach House and Penthouse were designed by CAD International Design Director Charles Allem, who has been named five times to Architectural Digest's "AD100" list of the world's best designers and architects.
The Beach House encompasses the third and fourth floors of Regalia, featuring six bedrooms, six full bathrooms, two half-baths and a pool bath. Its entrance opens to a double-height great room, distinguished by a floating, cantilevered staircase and overlooked by a mezzanine, ideal to serve as an expansive art gallery space. At this level, many UHNWIs have extensive collections they like to showcase.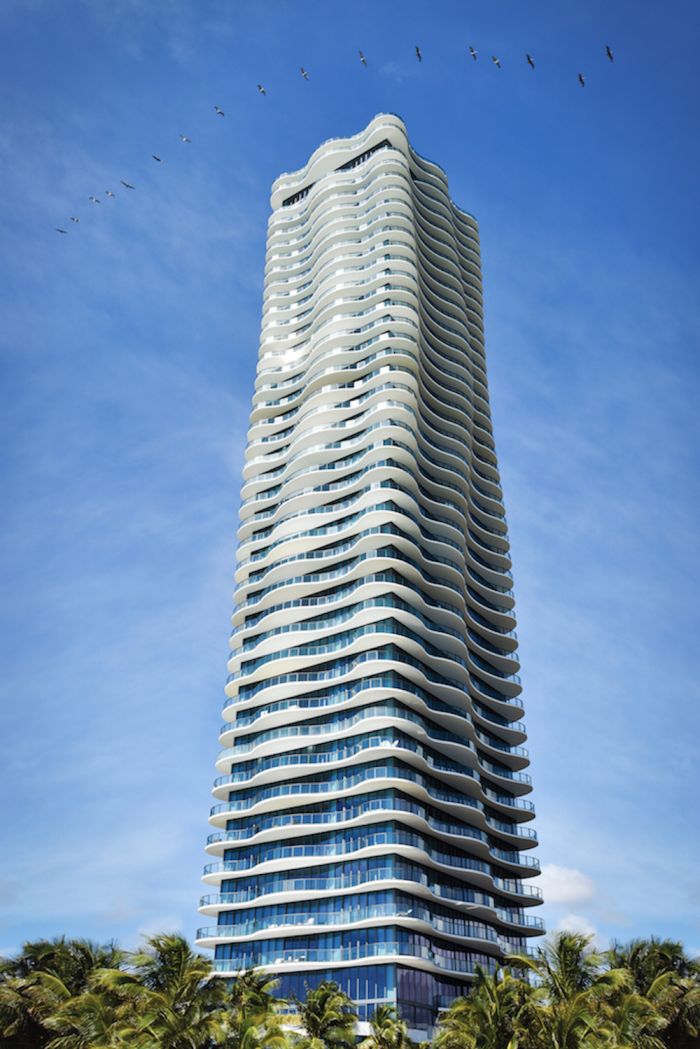 These are architectural necessities for the UHNWI buyer, according to Kevin: "They serve as artistic/architectural conversation pieces. This buyer expects no less, because they want elements that cannot easily be replicated."
To many, Regalia's success symbolizes the needs and wants of the 21st century UHNWI buyer, as Regalia includes a resident living room, Champagne bar, wine cellar, gourmet chef's kitchen with daily fresh selections, children's playhouse, state-of-the-art fitness center, yoga studio, full-service oceanfront spa and Beach Club. Regalia's pool deck has six different experience pools including a deck-entry swimming pool with celestial lights, Jacuzzi spa, cold plunge pool and three Thalasso therapy spas.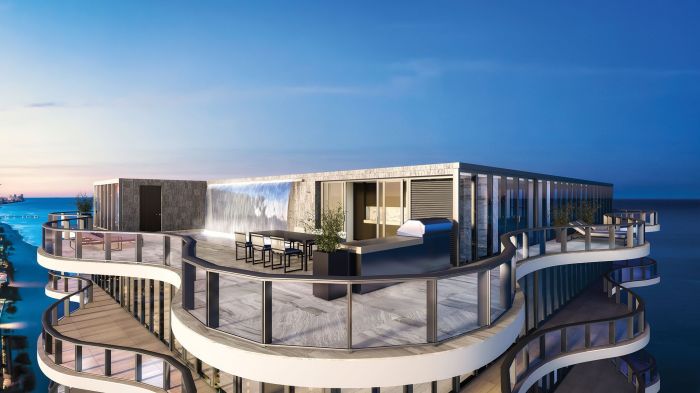 Yet Kevin said that the UHNWIs priorities are shifting. "Although," he continues, "the Five-Star level of service expected from any real estate property remains the mandatory norm. The buyer's capability to purchase almost anything requires our—meaning the seller and architectural designers—knowledge of UNHWI lifestyle needs and wants, with a specialized, more international perspective on the materials and designs available even in the most remote parts of the world. In fact, the UHNW population has become extensively educated on seeing the true, and unique details in design and finishes."
I wondered about difference in needs and wants between those who have acquired their wealth recently versus those who have inherited. Kevin said, "Many billionaires are new to the "club," while others have family money passed down. Their needs and tastes do not drastically differ; rather, each remain wanting to be pampered, eased with day-to-day lifestyle tasks and be attended to, with top services and well-trained personnel. This is the same reason they continue to stay at the same 5-star resorts and hotels."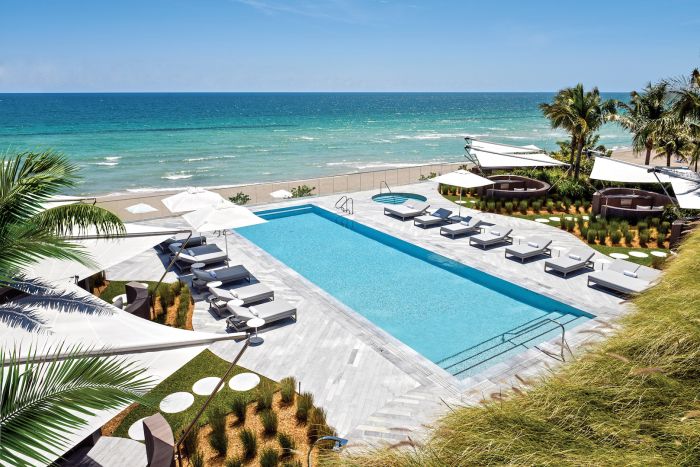 Finally, I asked Kevin about the success of Regalia, especially now. He reminded me that the consensus among the billionaire buyer group, indeed their top priorities, are to "create wealth preservation and strong real estate portfolios. And, when contrasting prices of real estate in Singapore, London, New York and Hong Kong, Miami is reasonably priced."
"It is no wonder then," he concludes, "we continue to see ultra-affluent traffic come from the Middle East, Asia, Russia and Europe; Miami is viewed as a bargain, relatively speaking, even when residences costs $30 million and above."