Jere Metcalf of Atlanta's JM Partners Teaches Real Estate Agents How to Optimize Their Business
Written in Partnership With Dmitri Sharov
In the last three years, domestic migration in the U.S. has intensified. Partially due to existing trends and partially due to externalities resulting from the pandemic, people have been moving away from big coastal cities in favor of regions with more spacious and more favorable business climates. In response to these new trends, as well as the initial quarantine periods, businesses are either relocating their headquarters or implementing remote work options. While this trend was jumpstarted by the pandemic, these preferences seem to be resonating with the American population, as well as corporations.
Two years after the start of the pandemic, regions like Atlanta, Texas, Florida, and more are still experiencing a noticeable increase in residents across the board. As these markets become more popular and more competitive, out-of-state buyers are relying on real estate specialists to help them find the best deal while in-state residents are also relying on real estate specialists to help them capitalize on the market conditions. Further, agents that can help their clients navigate the complicated milieu of the Federal Reserve's policy decisions, its effect on mortgage rates, and regional market nuances are more necessary than ever. Understandably, the real estate professionals in these regions who are prepared and able to help these new clients are growing their businesses rapidly.
Jere Metcalf is the founder of JMPartners and a former luxury broker with Sotheby's International Realty. With almost 2 decades of experience in luxury real estate, accumulating a unique set of skills and a powerful network of top industry players, Jere Metcalf is uniquely equipped to help real estate agents learn how to optimize their books of business.
Jere made the jump into the world of real estate at a young age. Starting at 26 years old, Jere entered the industry with no connections, no experience, and not many resources. Drawing on her entrepreneurial savvy and pure grit, Jere quickly emerged as a top agent in her Atlanta office in just two short years. As Jere continued to progress in her career, helping her clients buy and sell homes by leaning into every creative strategy in the market, Jere became well known in the industry to prospective clients as well as to other real estate professionals. Jere was able to make lasting connections and develop her professional relationships due to her proven track record and access to other top real estate agents via Sotheby's premier national and global network. Interestingly enough, these professional connections would prove to be a major factor in helping Jere rise to the top of the industry as her network would share tips as well as make important introductions that led to transactions.

Originally inspired by the globally renowned real estate speaker Matthew Ferrara, Jere realized that many other agents could benefit from the conversations and strategy calls that she was having with her friends in the industry. Hoping to share ideas that many agents may not be privy to, Jere decided to record the conversations and interviews with her real estate agent friends across the country, most of them nationally ranked and selling over $100,000,000 in residential real estate annually, and release them to the public. Around the same time, Jere was invited to an exclusive mastermind of Sotheby's International Realty's top 45 real estate agents enabling Jere to further evolve her network. Striking while the iron was hot, Jere began exploring the idea of real estate coaching as a handful of agents in her office – many of whom were already avid listeners of her new podcast interview series – approached her with questions about how to navigate the industry and emulate her success. This inspired Jere's first weekly group coaching workshop behind the scenes for her colleagues. In good humor, the original title was, "12 Steps to Being a Badass Broker." Now upgraded and renamed to Build for Breakthroughs, Jere still offers the original series.

With the quick success of Jere's interview series and weekly coaching sessions, the potential of these new ventures was increasingly difficult for Jere to ignore. As the culmination of her 18 years as a luxury broker, Jere officially started JMPartners and BreakthroughLuxury™ Coaching and Membership to honor her long-term love for helping other agents become the best version of themselves. In 2022, Jere officially transitioned away from selling homes as a top Sotheby's broker and started her new chapter helping agents across the nation expand their businesses full time.

Now, as the Founder of JMPartners, Jere has expertly cultivated a community of real estate agents committed to growing professionally and supporting each other.
With her podcast, 'Top Real Estate Agents Tell How They Do It,' also known as, the Jere Metcalf Podcast, Jere presents listeners with her conversations and interviews with the leading luxury real estate agents in the industry, many of whom include BreakthroughLuxury Coaching Members, sharing their success. Guests on the show include names like Amanda and Nikki Field, leaders of the top real in all of Sotheby's International Realty, Bill Fandel in Telluride who represents, with discretion some of the most expensive properties in the world, and Mayi de la Vega, Founder and CEO of ONE Sothebys International Realty covering South Florida and all of its east coast, the largest and top selling addilate of all of Sotheby's International Realty.
With the 'Top Real Estate Agents Tell How They Do It' podcast, Jere can give her listeners a window into the mindset of the most successful and compelling agents in the business as well as share tangible advice. Real estate agents, as well as entrepreneurs in general, are gravitating towards the Jere Metcalf Podcast precisely because of her ability to bring the most out of her guests and create an environment where they can speak honestly.
With the BreakthroughLuxury™ Coaching and Membership platform, Jere takes a hands-on approach by coaching, mentoring, educating, and supporting her community of agents to help them better themselves and grow their businesses. Jere's BreakthroughLuxury™ Coaching and Membership program gives students access to weekly group coaching calls, weekly mastermind calls, workshops, and 1on1 calls. Additionally, the students can make use of Jere's variety of expertly crafted templates and resources aimed at optimizing day-to-day real estate tasks. Understanding the value of working with individuals directly, Jere also offers a 1on1 coaching and consulting program.
Speaking about the nuanced, and necessary, lessons presented in Jere's program, Lisa Bennett of Sotheby's International Realty in Atlanta states, "While most coaches and consultants give you insight and mindset shifts that open you up to change, Jere takes it to an entirely new level. She goes deep and gives you tangible steps and tools that create the change you seek."
Speaking about the success of Jere's program, Craig Dodd in Atlanta of Sotheby's International Realty states, "Working with Jere, I realized that its what I am already wired with that eliminates my competition and wins business. That changed everything, brought joy to my work, and the opportunity to bring over 100 listings signings in this year alone."

While the original members of BreakthroughLuxury Coaching are agents in Atlanta, where Jere was a top luxury real estate agent, more than half of her members are in other parts of the country. A few dozen of these agents are based in South Florida – most of whom are top real estate agents with One Sotheby's International Realty such as Batsheva Rivkin and Paola Marulanda, renowned for their multi-million dollar listing portfolio's. Also in Florida, Michelle Thomas, in Naples is ranked top 100 in the country in Naples Florida. Additionally, Fred Spencer from Manhattan renowned for multi-million dollar referrals, like his recent $50,000,000 referral and Michelle Harris, a top agent in San Francisco known for her deep ties and rapid rise in the market are just a few of the coaching members.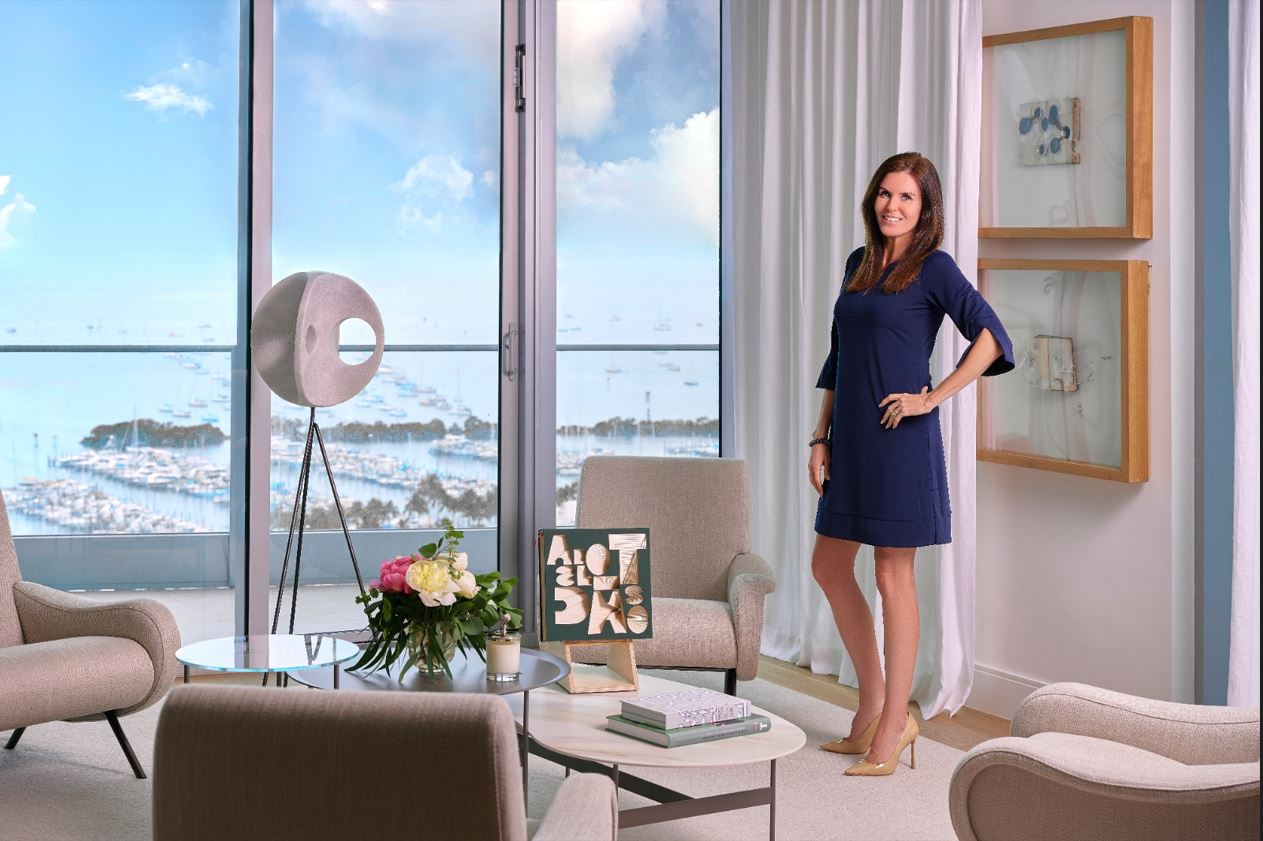 Jere's newfound success as a media maven – as the host of the Jere Metcalf Podcast – and as a top real estate coach and consultant – as the leader of BreakthroughLuxury™ Coaching and Membership – should come as no surprise. Drawing on a storied career and unparalleled network, Jere's work as the founder of JMPartners is extremely valuable given today's competitive market conditions.
Advertising disclosure: We may receive compensation for some of the links in our stories. Thank you for supporting our content.