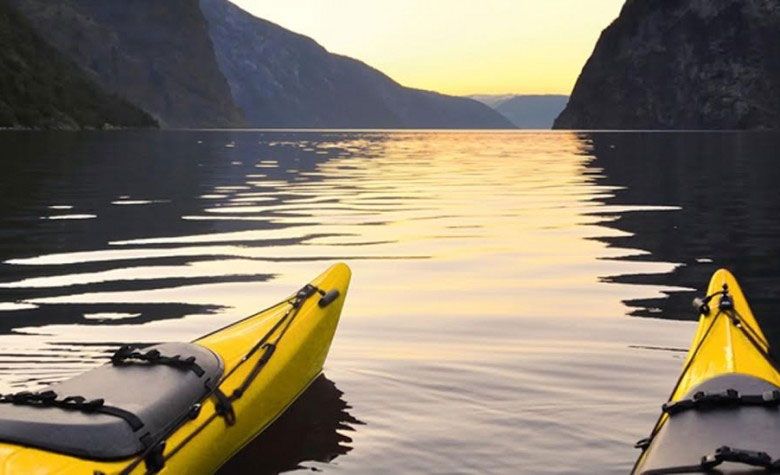 Photos Credit: Seabourn
This summer, Seabourn will be adding new Zodiac and kayak shore excursions to their list of offerings. Called Ventures by Seabourn, the trips will journey on three Northern Europe voyages and will include optional shore adventures. Taking place aboard Seabourn Quest, the tours will also be enhanced by expert guides, scientists, scholars and naturalists providing in-depth insights into each destination's ecology, wildlife, history and culture.
"We are always looking for ways to enhance the cruise experience by getting guests up close to the natural and cultural wonders at Seabourn destinations around the globe," shares John Delaney, senior vice president of marketing and sales. "Combined with our onboard enrichment program that is filled with local, cultural content, Ventures by Seabourn will deliver extensive, authentic destination experiences that our guests are seeking."
At select ports, travelers will make their way through fjords, scenic islands, secluded inlets and stunning waterways aboard Zodiac inflatable boats and double sea kayaks. The first wave of trips will include a 14-day Majestic Fjords and North Cape excursion plus a 24-day Route of the Vikings trip. The former departs on July 11 from Copenhagen, Denmark and the latter takes off on August 8 from the same location. The 24-day route travels through Scotland, Iceland, Greenland, Newfoundland and Quebec, Canada to Montreal.
Rates for the 14-day trip begins at around $15,000 per person and the Vikings route starts at around $19,500 per person. Prices exclude shore excursions.