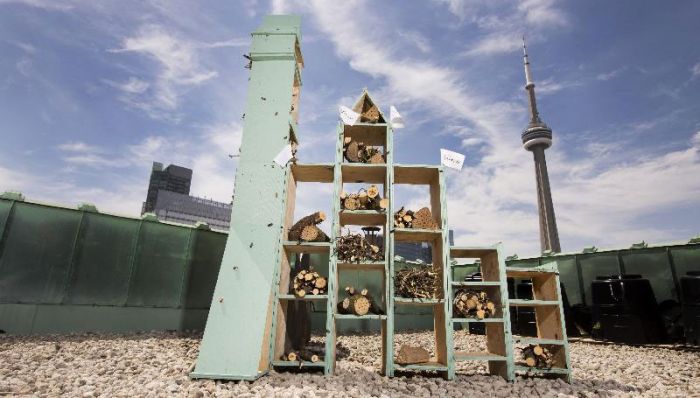 Other than citrus fruits, much of our produce relies heavily on the natural work of bees to ensure proper pollination. Without these little black and yellow friends, our supermarket produce isles would look pretty grim, and lacking in some of our favorites like apples, peppers, strawberries, lemons, cashews and even walnuts among many others.
Knowing this and understanding that solitary bee populations are on the decline in major cities, Fairmont Hotels is opening pollinator bee hotels across many of the brand's properties, starting with the popular Fairmont Royal York in Toronto.
"The Fairmont brand has a long history of being a sustainability pioneer, and this project to protect pollinator bees is an extension of our ongoing efforts to support bees of all kinds [...] at more than 20 of our properties around the world" said Alexandra Blum, VP of public relations at FRHI Hotels & Resorts.
Blum also noted that (as far as bees are concerned), their tiny guests will receive the "five-star treatment they deserve for keeping our ecosystem resilient." The move comes in the wake of a partnership between Fairmont, Burt's Bees, Sustainable.TO Architecture + Building and Pollinator Partnership Canada where the group has designed and built five bee hotels for various locations around Canada.
The first, of course, being the Fairmont Royal York in Toronto, and is a wonderful display of Fairmont's sustainability and eco goals and mindedness. With pollinator bees' numbers on the decline, we are excited to see how this move may persuade other hotels to do the same in order to help preserve America's tiniest farmers.