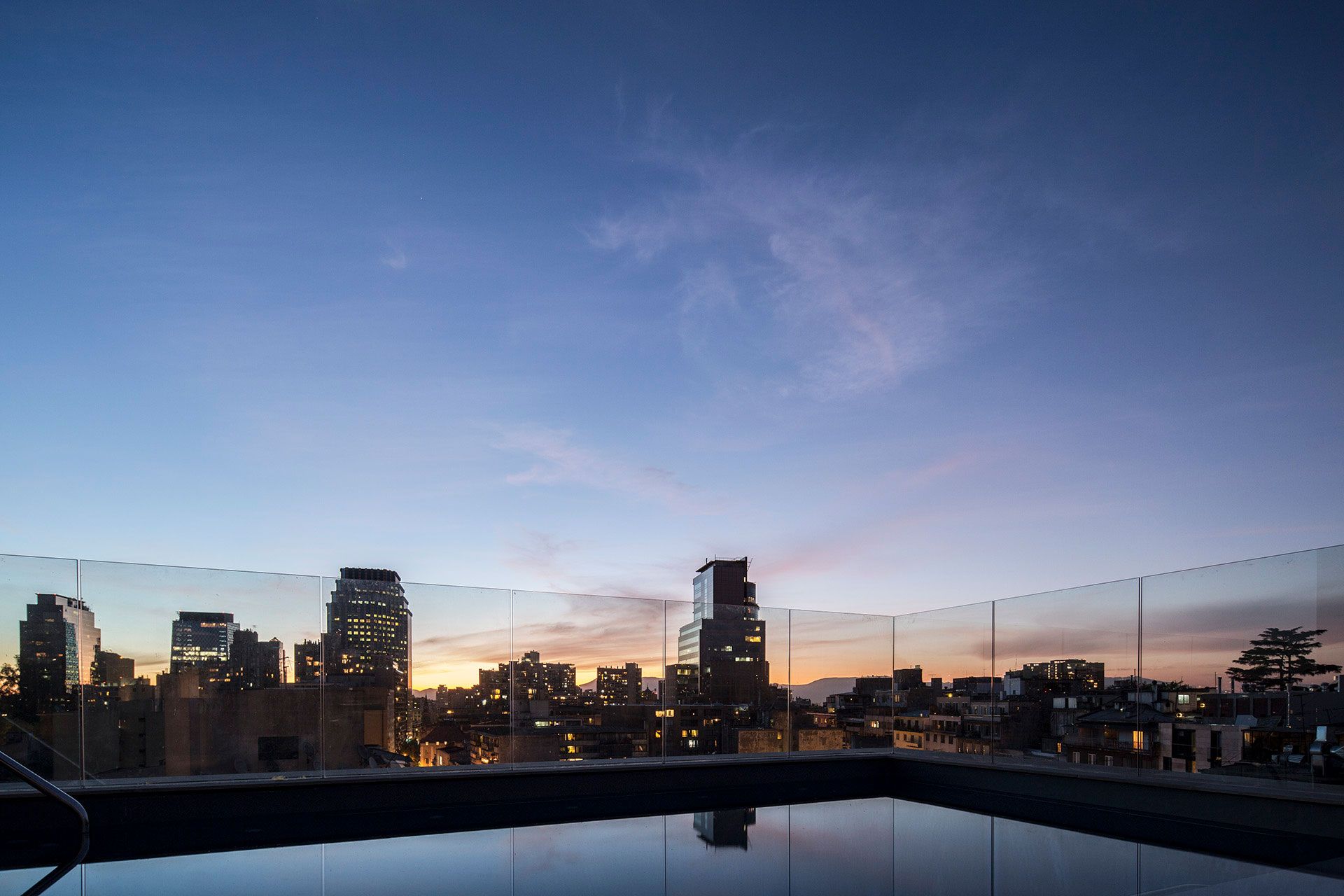 Photos Credit: The Singular Hotel
With non-stop flights to Santiago from Houston, Dallas, Miami, Atlanta and New York, not to mention convenient connecting options via Lima, Panama City and São Paulo among others, Chile is closer than you might think. The country is a narrow band of land bookended by the wild Pacific coast and the snow-capped peaks of the Andes on either side. But it stretches thousands of miles north-south, and its landscapes vary from sere red deserts in the north to rolling vineyards and orchards. It flows through primordial forests, lakes and an archipelago teeming with wildlife before sinking into the vast wildernesses of Patagonia and Tierra del Fuego in the far south.
No matter where you end up heading in Chile, you are likely to spend a night, if not several, in Chile's capital, Santiago. A sprawling metropolis with over five million people, it looks more like Denver than South America. The city is home to a diverse range of museums including the classical Museo Nacional de Bellas Artes, the Gabriela Mistral cultural center, and the fashion-forward Bata Shoe Museum. Santiago has also witnessed a slew of new hotel openings lately, including the Singular, which makes its home in an imposing edifice on the fringes of the city's trendy Lastarria neighborhood.
The Singular Santiago opened late in 2014, and was newly built in a district known for its Belle Epoque-era buildings. Thus its architecture takes its inspiration from early 20th-century styles. It has just 62 rooms and suites, each of which are individually decorated, though all according to an overarching aesthetic that mixes understated urban sophistication with the comforts of home.
The palette in the rooms is mostly silver, black and white for an effect that's austere but not cold, though some rooms have splashes of color like red credenzas or lavender wainscoting. Rooms contain double or king-size beds, oversize work desks with black wood tops and metallic legs, wall-mounted flatscreens and drawers that look like hybrids between steamer trunks and filing cabinets. Antique-style prints rest on the walls featuring subjects such as the Eiffel Tower and blueprints for various European buildings and gardens. The bathrooms boast gleaming white and gray marble, with separate WCs and walk-in showers, as well as deep soaking tubs.
One of the hotel's main attractions is its rooftop pool deck and bar, where sunset views of the Andes are incomparable, as are signature cocktails like a Pisco-based Manhattan (dubbed, the Sanhattan) accompanied by a menu of small bites like cheese and charcuterie boards as well as smoked-salmon dish with toast points and crème fraiche. Space at the fire-lit booths outside are at a premium, though you can usually snag an empty chair along the runway-length bar inside. Merced 294, the lobby bar, serves up a pages-long list of classic cocktails in a whimsical setting with cozy little individual seating areas and vintage prints of fashion plates and wildlife drawings sit on the wall.
The restaurant, on the other side of the lobby floor, is overseen by Executive Chef Laurent Pasqueletto, who creates European-inspired menus of dishes featuring local produce and proteins. Starters might include Natales oysters garnished with celery salt, or guanaco (a cousin of the llama) tartare sliced by hand. Among the mains to try is the lamb shank slow-cooked over open flame with potato gratin and truffles; and Casablanca duck breast with quince purée and confit shallots. The setting is more mid-century here, with green leather armchairs surrounding the solid wooden tables, and little touches like hand-painted wallpaper and carved wooden screens with an Orientalism flair.
The hotel has also recently unveiled a new subterranean wine room called La Cava, where parties of up to 15 people can enjoy tastings and meals courtesy of chef Pasqualetto surrounded by a cellar of over 2,000 Chilean wines hand-picked by Sommelier Rocio Castillo. For folks looking to unwind after the long flight down here, the property offers a small spa with a hydro-massage area, sauna and steam room, as well as a rest area in which to relax over a cup of herbal tea before or after a treatment.
Though you might be tempted to skip Santiago altogether en route to Chile's wilder environs, a stay at the Singular is just the ticket for visitors out to experience Santiago's cosmopolitan attractions.