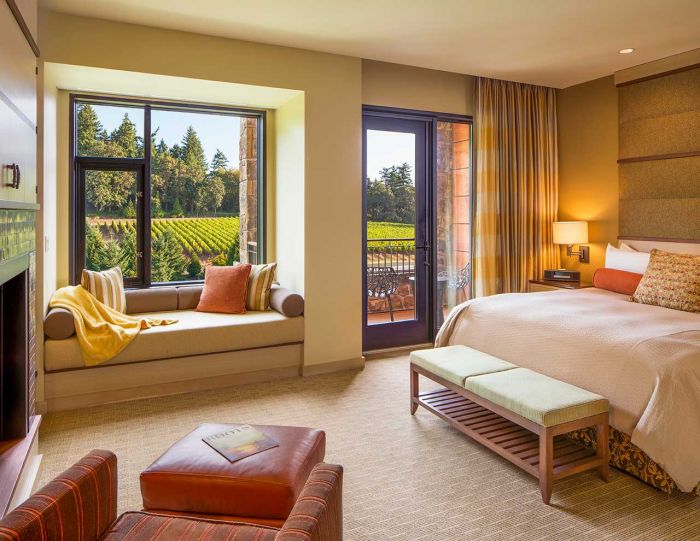 The Allison Inn & Spa
I drove a scenic 45 minutes from Portland until I reached the jewel of Oregon's famed wine country- Willamette Valley. Anyone that knows about wine will tell you this region is the area for a perfect Pinot Noir due to it rolling hills, fertile soil rich with history, and year-long temperate climate. With over 200 wineries in this area and influx of tourists wanting a taste of the laid-back winery vibe- this area is quickly becoming the next Napa Valley.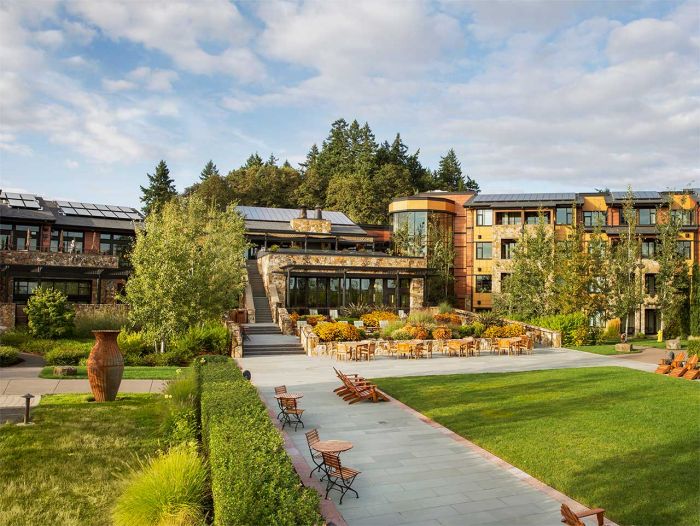 The Allison Inn & Spa
Nestled among perfectly manicured vineyards and hazelnut tree lined roads is where you will find The Allison Inn & Spa. Thoughtfully placed on 35 hillside acres, this luxury resort welcomes you as you drive through 7 scenic acres of estate vineyards, blooming gardens, and an impressive chef's garden until you reach the grand entrance.
This hotel is still the only 5-star hotel in Willamette, earning every bit of those 5 stars with its luxurious rooms, impeccable service, and fine dining.
The Allison Inn & Spa boasts 77 luxury guestrooms and 8 suites on 4 levels- all overlooking the picturesque estate vineyards. Each room has a gas fireplace, terrace or balcony, plush bed, and an incredible spa-like bathroom to make you feel at home after a long day of wine tasting.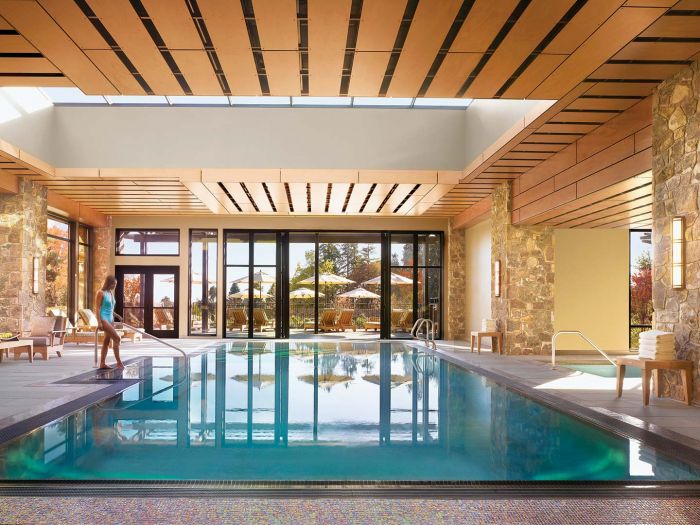 The Allison Inn & Spa
Also located in the Allison is an ultra-luxurious spa, fitness studio, grand indoor swimming pool with unmatched views, a large whirlpool, and a beautiful pool terrace overlooking the manicured garden.
JORY, the signature restaurant at The Allison Inn & Spa, focuses their fine dining menu on the native flavors of the Willamette Valley. Seasonal farm-to-table agriculture is a strong influence on this impressive menu.
To further the farm-to-table experience, they have their own chefs garden on the property which they utilize year-round in their cuisine. Tailored local wine pairings are also available for every meal with the help of the very knowledgeable staff.
This innovative yet unpretentious restaurant will wow you with its flavor, presentation, ambiance, and service.
The Allison Inn & Spa is an award-winning property that will impress you on every level during your stay in Willamette Valley. Beautifully designed architecture, plush rooms, innovative cuisine, and a friendly staff. For more information about the Allison Inn & Spa click here.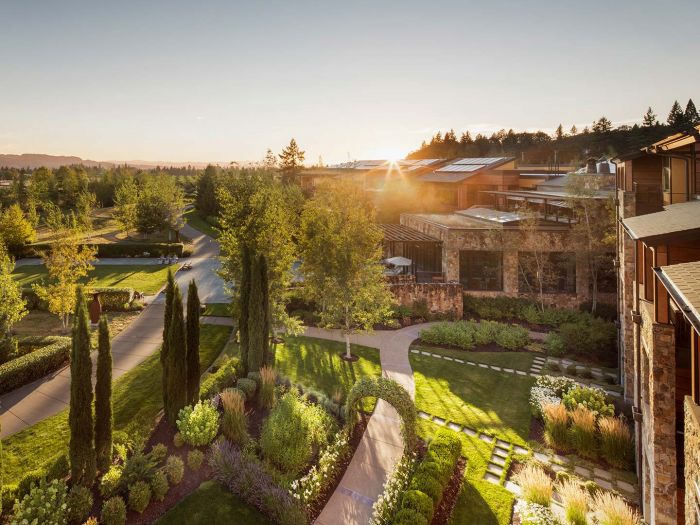 The Allison Inn & Spa