All Images Credit Hotel Gajoen
Tokyo is undeniably one of the world's most fascinating destinations. This bustling metropolis is Japan's center of commerce, fashion and entertainment with a rich and vibrant culture developed over millennials past. Just on the outskirts of its central business district is a stunning complex that is part wedding center, art gallery, museum, and hotel. Inside of this dazzling maze of craftsmanship, culture and cuisine is another functioning work of art, the Hotel Gajoen Tokyo.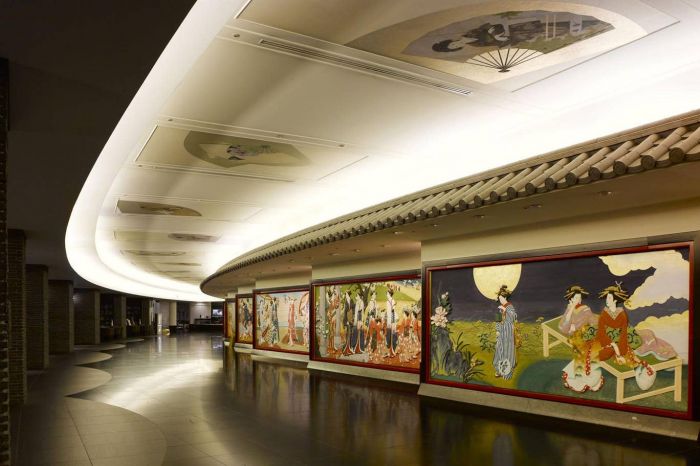 The hotel is really an immersion in Japanese history, art and culture that began over 90 years ago. In 1928, Meguro Gajoen began as a dining and entertainment complex before it began hosting weddings. The complex that houses the hotel is Japan's most highly regarded mega wedding hall and hosts up to a whopping 30 weddings per day. At any time of day, young couples and their guests, adorned in pretty kimonos and formal suits, can be seen coming and going in a parade of pretty colors.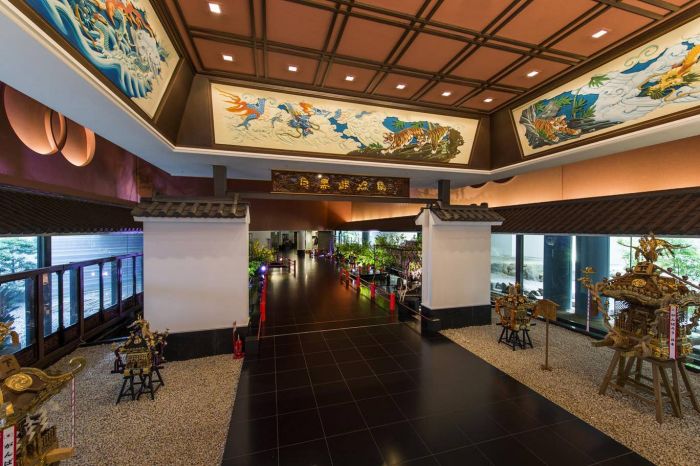 Inside a labyrinth of artwork as beautiful as a pretty kimono with elaborate and priceless Japanese masterpieces from lacquer artworks, magnificent paintings and the intricately carved and painted wood panels depicting ancient life, Beyond the interior is an enclosed man-made outdoor park with manicured walking gardens, and wood bridge that leads to a Koi pond and a soaring five-story wall of rocks and boulders and gushing waterfall.
The hotel is a national treasure and historical monument with a well-preserved section of the complex form the last century called the Hyakudan Kaidan or The Hundred Stairs which is a museum with popular daily art walks and special art exhibitions.
Within the sprawling culturally rich complex is the exclusive boutique Hotel Gajoen. The hotel is a member of the Small Luxury Hotels group and caters to both domestic and international travelers. Once inside the private hotel lobby, guests enjoy a wealth of facilities from the lounge, library, dining area and are served by accommodating and a warm staff.
Guests are truly pampered with an extensive array of included services such as the Executive Lounge "Ouka" that goes above and beyond the standard executive lounge experience. The lounge is laid out with plenty of tables and banquet books and sitting areas. Guests are treated to an experience in local gastronomy with a decadent gourmet breakfast of Japanese and international fare. Later in the day, a formal high tea is served and evenings features cocktails with gourmet canapés and sweets. Beyond the comfortable environment and friendly service, guests can partake in the formal Japanese Tea Ceremony where the tea master methodically creates her green tea brew or macha using the meticulous and painstaking movements in the national tradition that has been passed down over 1000 years.
For those seeking to curl up with a good book or peruse the extensive collection of novels and art books, the wood-paneled room Library lounge "TSUBAKI" is an ideal place to plop down in a plush high back chair and spend a few hours as well.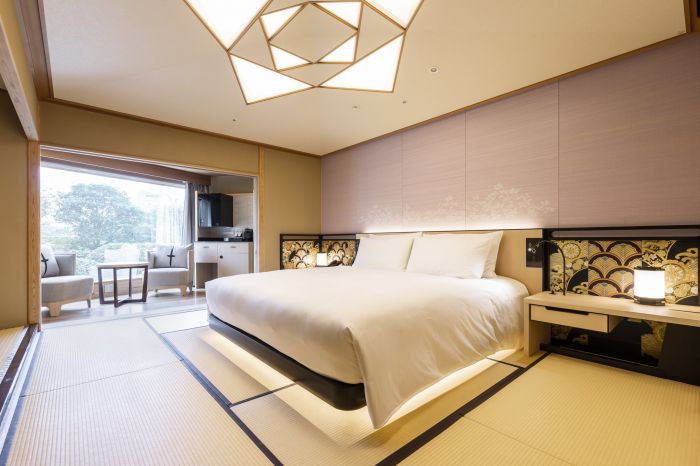 When it's time to retire, the Hotel Gajoen offers sixty ultra-luxurious suites on par with what one would expect in a Ritz-Carlton or Four Seasons. The accommodations are completely modern and uber stylish but what sets them apart is their authenticity with distinctive Japanese paintings and crafts from emerging Japanese talents.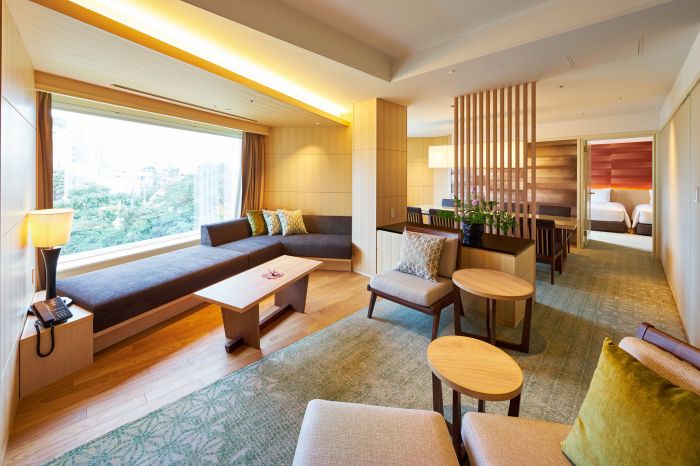 Each suite offers a well-furnished living space with natural blond wood tables, a custom-made couch fronting the large picture windows overlooking the city skyline or cherry-blossom-lined Meguro River below. Each plush bedroom is spacious, with beautiful wooded headboards with inlaid a design of Japanese patterns and flowers that sits over the comfy beds and a sitting area. The bathrooms are nothing short of opulent with marble finishes, whirlpool baths and many having their own private steam room where one can relax while letting the heat and steam penetrate deep into sore muscles. For those who wish to delve deeper into the local experience, the hotel offers Japanese rooms to experience a modern-style ryokan.
The Hotel Gajoen is as much an entertainment, wedding, and conference venue as it is a hotel and as such as a number of dining and lounges from haute cuisine to cafes. In addition to the gourmet Japanese, there are six other restaurants including steak houses Italian, Chinese and American cuisine.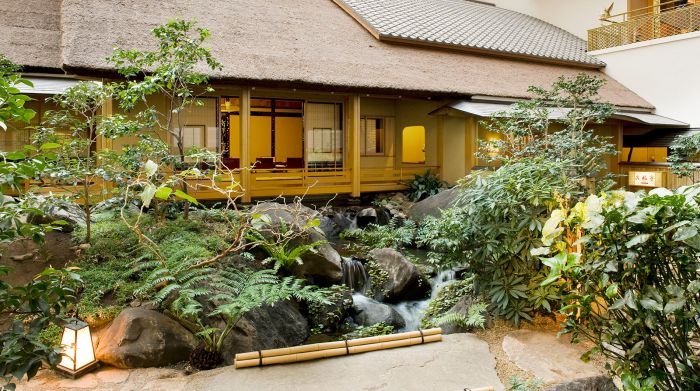 Their most immersive dining experience is their haute Japanese restaurant Tofutei. It is truly an unforgettable experience. Inside of the soaring atrium space of the main building is the restaurant built as a standalone authentic wooden Japanese house with a thatched roof. Guests enter on a stone path and walk through a lush indoor garden and forest complete with a babbling brook onto the deck of the house.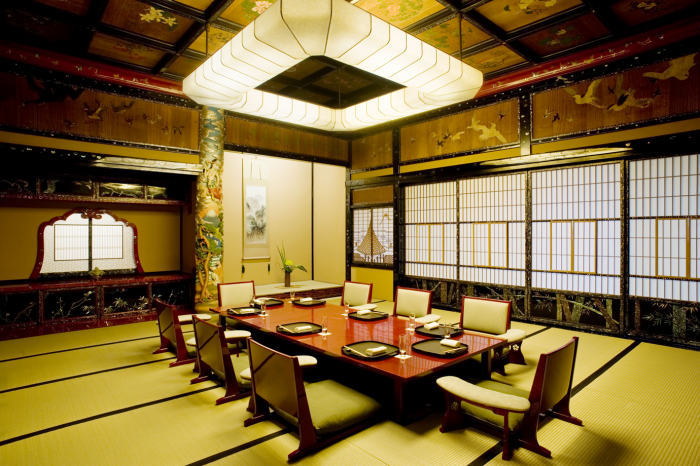 After being greeted by the lovely hostess, in her colorful kimono dress, guests are escorted to one of their eight private rooms.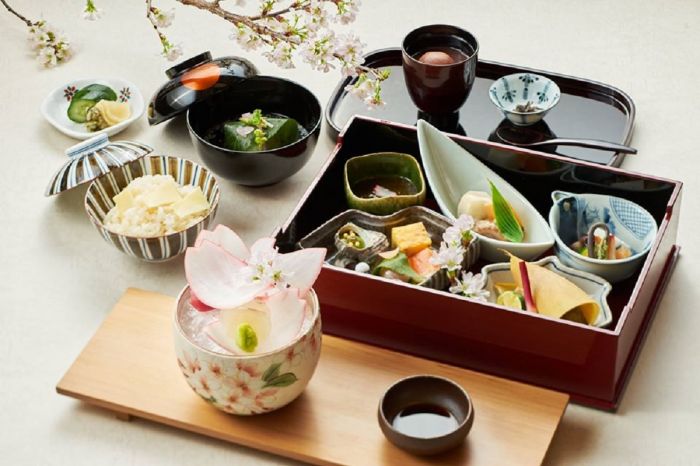 The interiors are decked out in lovely Japanese décor with bamboo details, paper lamps, Tamiami mats and a submerged table with comfortable seating. Plan for a long evening where each sumptuous plate, be it sushi, tempura and succulent meats, is a work of art, from the taste to the most intricate of presentations.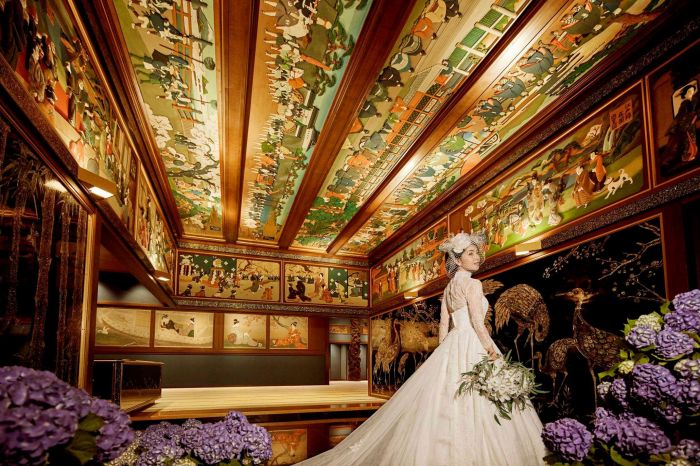 A stay at the Hotel Gajoen is unlike any other in Tokyo and has been created, updated and evolved over the past century with art and culture at its core. The hotel provides art tours of their extensive and priceless collections that would make the nearest museum green with envy. The tour includes visits to the various walkways, rooms and meeting halls as the complex historian shares insights on the countless art pieces, carved and lacquered wall panels, antiques and relics as well as the craftsmanship that has gone into making the elaborate and gorgeous designed spaces.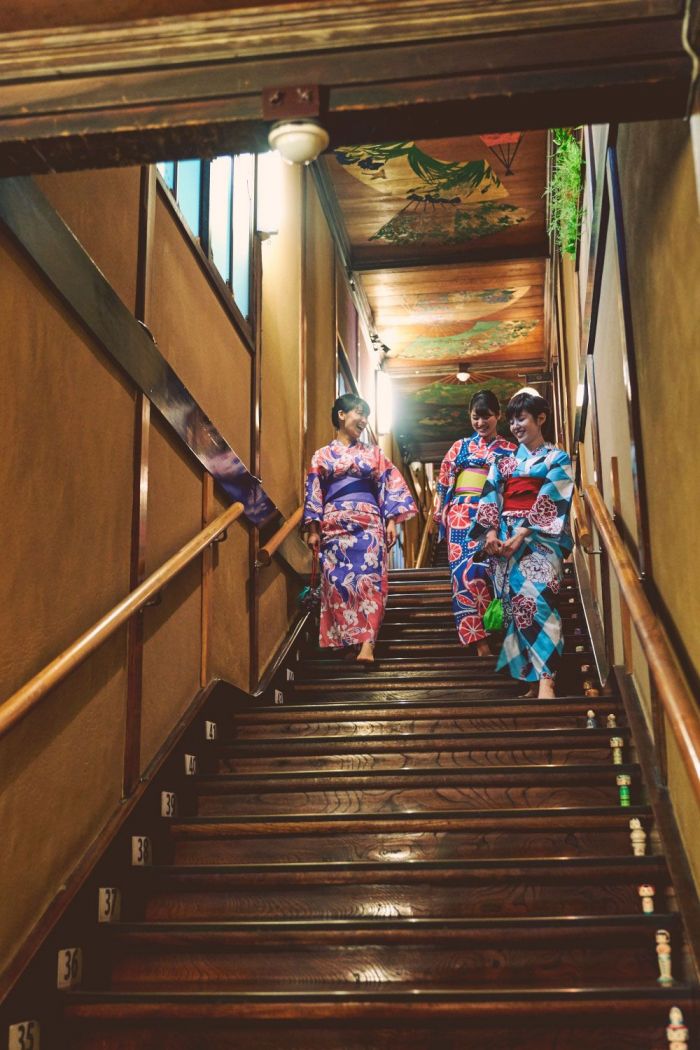 Beyond that, one need not go far for further immersion into Japanese cultural history in the interactive museum which is part of the Gajoen complex and known as Hyakudan Kaidan or "The 100 Stairs". This is one of Tokyo's most enthralling experiences and is part of the complex and the old preserved area from 1935.
There are several levels and in each tatami showroom is a presentation of Japanese art from bamboo to light installations to umbrellas to paper crafts with works by Japan's most famous artists from the 1920s. It is incredibly beautiful as visitors explore one room and ascend up the hundred stairs to the next filled with new cultural art surprises to appreciate created. On the top floor is the finale and creation for children of all ages as they take a seat on the tatami mat to observe a video and multi-media presentation of Japanese sand art.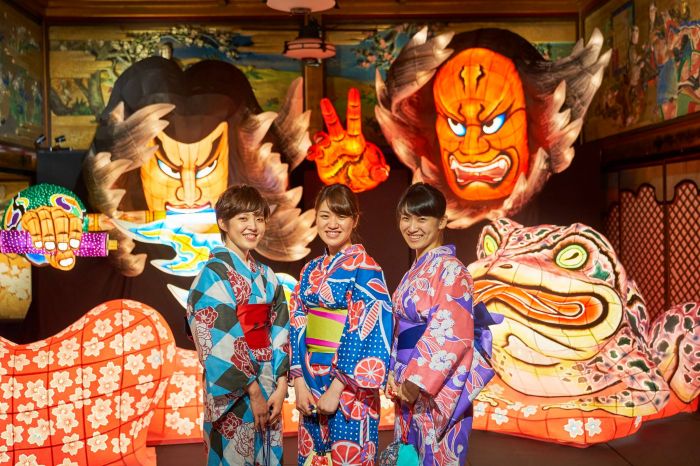 For the culturally curious traveler, we seek out unusual places that provide an enriching experience, opportunities to learn and grow and to appreciate foreign and exotic cultures. For the art lover looking to immerse oneself into Japanese art and culture as well as the creature comforts of a five-star hotel, look no further than Hotel Gajoen Tokyo.