By Shaena Engle Sep. 21st, 2021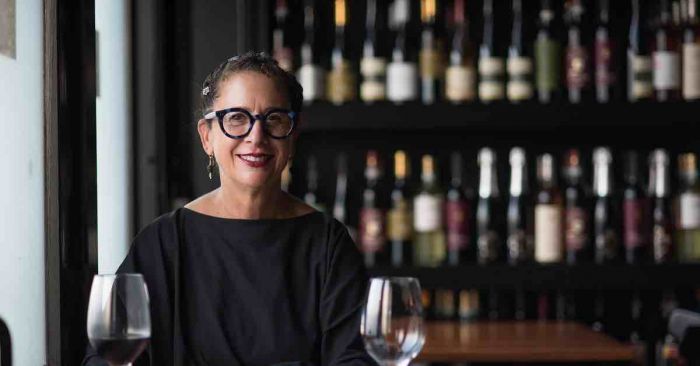 The Barish
Stepping into the Hollywood Roosevelt Hotel always makes me feel like I've time traveled back to the glitzy glamorous days of Tinseltown.
Home to the first Academy Award reception, the legendary hotel oozes an old Hollywood vibe. Renowned celebrity chef Nancy Silverton brings new energy and creative dishes to The Barish, the hotel's new main lobby restaurant.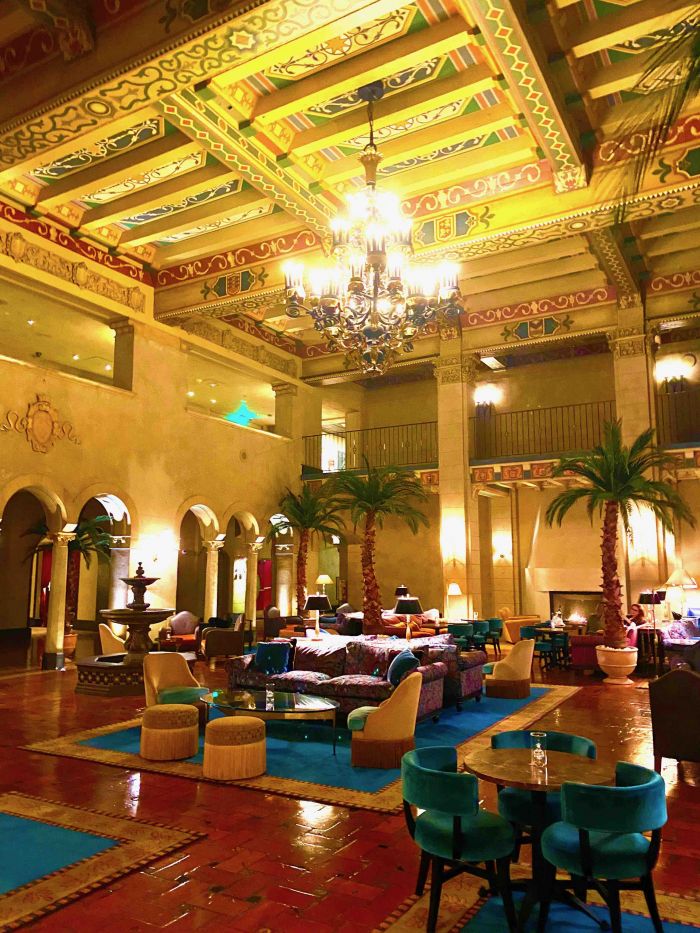 Shaena Engle
The Barish is named after Silverton's paternal grandmother's family who were Jewish immigrants from Eastern Europe who settled in Canada and raised cattle and sheep on a homestead called The Barish farm.
Silverton's new Italian steakhouse features dishes reflecting her flare for Californian-Italian flavors and include specialty pastas cooked in the central wood-fire hearth.
Designed by Nickey Kehoe Studio, the 110-seat dining room features an open kitchen, huge bar, green comfy banquettes with tapestry-like upholstery, custom designed blue chairs, mirrored columns and floor-to-ceiling windows. Dispersed throughout the open space are artifacts and plates that Silverton sources from flea markets throughout Europe.
"Growing up in Los Angeles, The Hollywood Roosevelt was a household name The hotel's eclectic clientele and notable history felt like a fantastic match for my cuisine," said Silverton.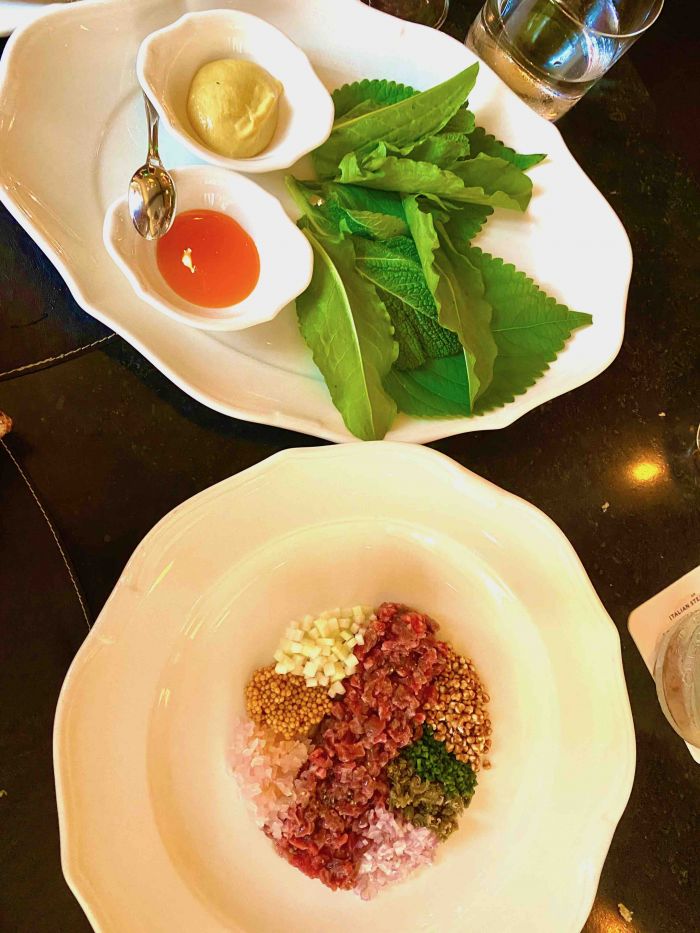 Shaena Engle
Appetizers and antipasti include preserved vegetables; a dutch baby with prosciutto di Parma; ricotta pizza; smoked salmon rillette; steak tartare; grilled sweatbreads; tuna with plum and tomato and a variety of salads. And, then there is the $8 Barish Farmhouse roll. How can a roll be $8? Trust that it is well worth it to order two of these rolls for each person. They are one of the best things on the menu.
Pastas include a swirled pasta with gruyere, gouda and fontina cheeses; a Tuscan rotolo with crispy frico, ricotta and swiss chard; rigatoni with corn and goat cheese and pasta with lamb ragu.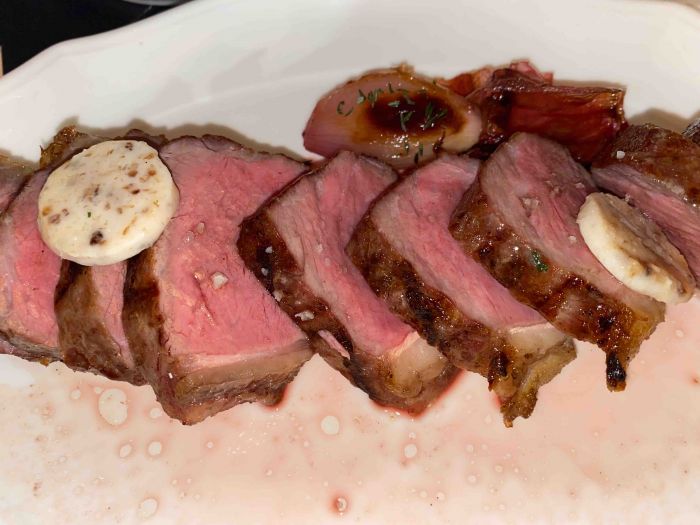 Shaena Engle
Steak is the main draw with a 6-ounce ribeye cap, 10-ounce bavette, 20 ounces dry aged New York steak and a 40-ounce Porterhouse with cacio e pepe, horseradish crème fraiche and pickled mustard see sauces.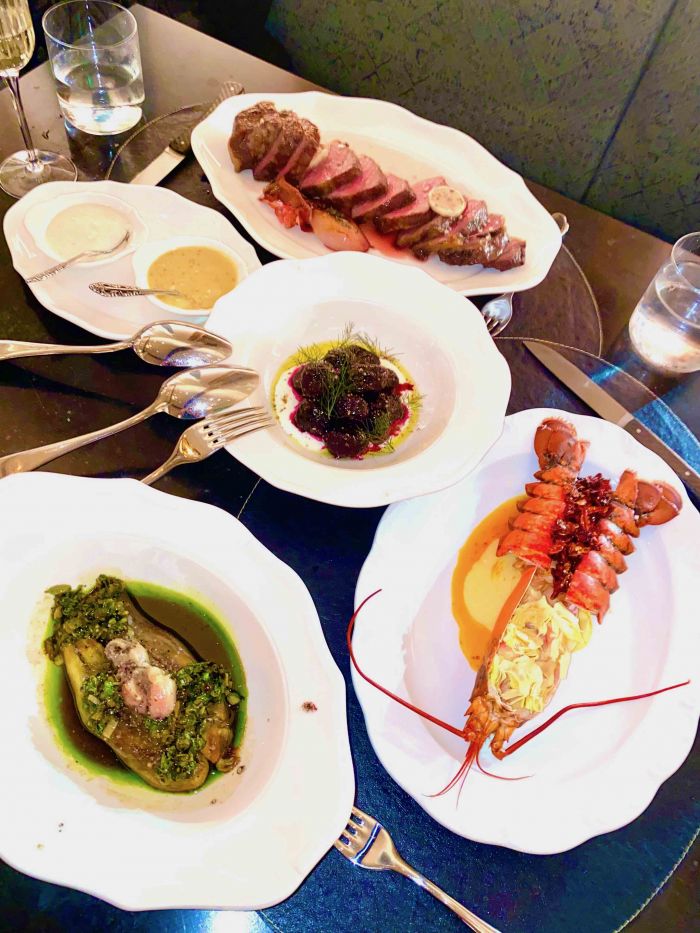 Shaena Engle
Other main courses include sea bream, lobster with artichoke, pork chops with fennel, duck breast with fig and walnut, lamb shoulder and oxtail. Dishes will vary with seasonal ingredients.
Sides include pole beans with egg yolk and ham hock brood; creamed mustard greens, grilled mushrooms, eggplant with bone marrow, smoked beets with yogurt and salt baked fries.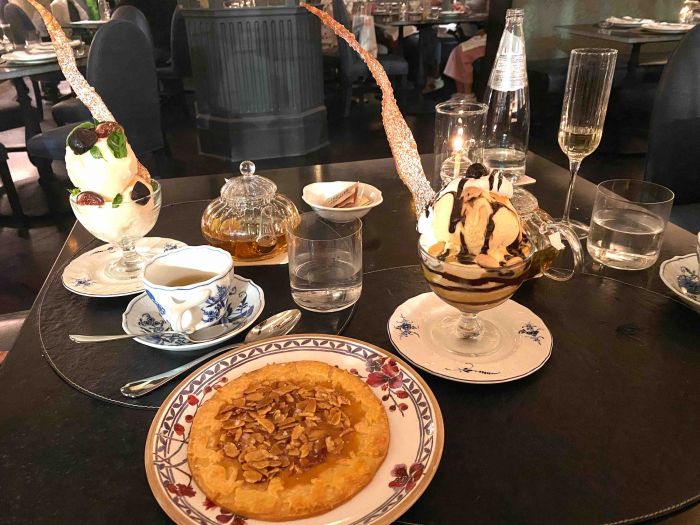 Shaena Engle
Desserts include an enormous butterscotch hot fudge sundae, apple raisin bread pudding, fior de latte honey and olive oil gelatos, melon sorbet and cookies.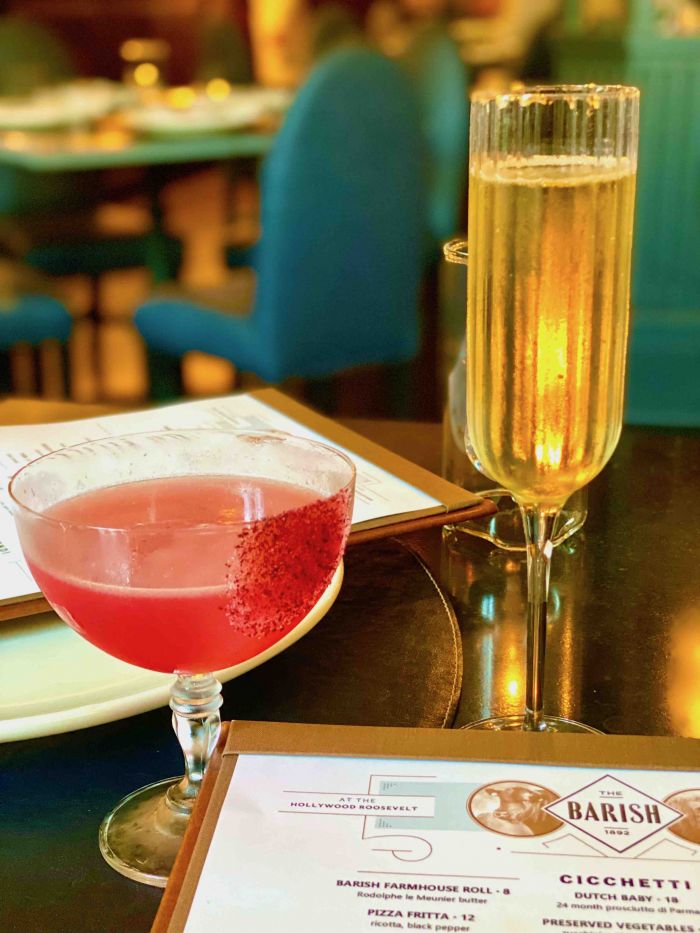 shaena engle
Cocktails include Italian specialties such as the Il Lorenzo with rum, vermouth, dry Curacao and maraschino; the Ventunesimo with tequila blanco, lemon, Pernod and chocolate bitters and some whiskey drink options like the Tommy's Un-Named with bourbon, Italicus Bergamotto, apricot and lemon.
Chef Silverton stopped by our table to let us know that she is working on a new concept for the hotel. Lorenzo's, her new wine, fondue and charcuterie concept should open sometime next year and will be a great addition to all of the dining options in the hotel.
In addition to The Barish, Silverton's kitchen makes bites for the lobby including house-made potato chips with onion dip and smoked trout roe, Caesar salad and other appetizers. There's also the Writer's Room with velvet furniture and a speakeasy vibe, perfect for late night cocktails.
Whether you stop in before a show at the Pantages or a trip to the Magic Castle, for a celebratory dinner or just to have a legendary Farmhouse Roll and a bowl of comforting pasta, The Barish is a great place to spend an evening.
The Barish is located in the lobby of the Hollywood Roosevelt Hotel at 7000 Hollywood Boulevard. Reservations at 323.769.88

shaena engle
Shaena Engle is the food/travel editor for The Daily Meal Los Angeles. She also writes for the Los Angeles Times, Pasadena Magazine, M Magazine, Los Angeles Times Las Vegas Magazine, AOL, yummly and other outlets. She has authored The Best Places to Kiss in Southern California, The Cheap Bastard's Guide to Las Vegas and other outlets. She writes about travel, food, wellness, lifestyle and entertai...(Read More)