Black Tomato View Profile

| Black Tomato
Adventure Travel in New Zealand: A Helicopter Surfing Experience
Jun. 9th, 2011 | Comments 0 | Make a Comment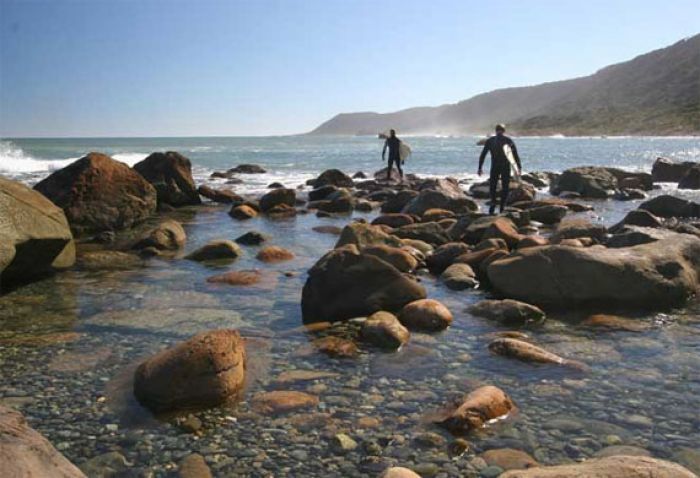 If films like
Point Break
and
Blue Crush
still set your heart racing with anticipation then we've got the experience to make your epic surf dreams a reality. This is the ultimate 'heli-surfing' adventure all in pursuit of the perfect wave.
As an authority in luxury travel, Black Tomato has been creating bespoke travel experiences worldwide for more than six years. Their extravagant and extraordinary adventure travel itineraries are meant to leave a lasting impression, and this one is no exception.


Chasing the Perfect Wave

Long gone are the days of driving from coast to coast and waiting for the perfect wave break. Now it's all about jetting from swell to swell chasing velvet-smooth tunnels, supertubes, perfect peelers or gnarly freight trains (as the locals would say) as quickly as possible. The solution? Heli-surfing. All you need is local knowledge, private land access and one other thing...a helicopter. Luckily, we have it all. Take this trip at any time of year; with two islands and four coasts there's always somewhere to surf.


Let Your Private Pilot Lead the Way

Traveling by chopper means we'll find you the best possible surf on the day. Your final itinerary won't be set in stone until a week before you travel, and it can change at the last minute depending on which direction the swell is heading. Flexibility and attention to detail is key, ensuring you get the most out of your luxury tailor-made surfing adventure.

So how does it work? Well each day you'll set off with your pilot, flying over glaciers, waterfalls and rainforest to reach deserted reefs and beaches. You can expect around three to four hours flying time a day, stopping off along the way to test the surf. Traveling by helicopter from beach to beach not only gives you excellent bragging rights, it also gets you access to isolated wave breaks, escaping the crowds and getting the cleanest barrels all to yourself.


Relax in Your Luxury Beachside Villa

In the evenings kick back and relax at New Zealand's finest luxury beachside lodge – Ahu Ahu Beach Villas. Tuck into some freshly cooked seafood and local cuisine and savour New Zealand delicious local wines or perhaps, the true surfer's way, with just a few cold beers round a fire on the beach. The perfect end to an action packed day in the water. Stunning scenery, remote waves and Kiwi charm. Sound like a dream? Let the hunt begin.


See all of our picks for Best Adventure Travel