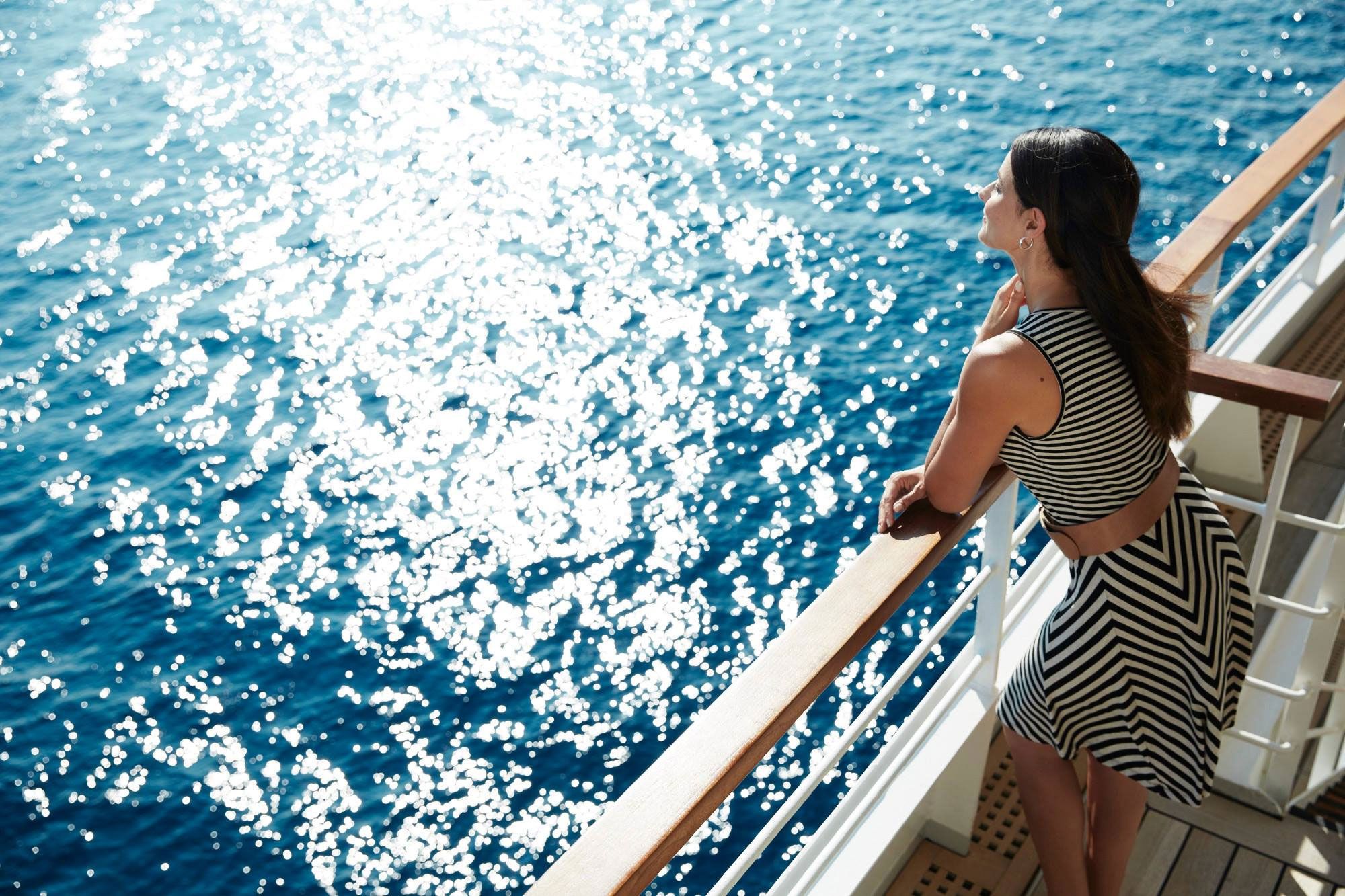 Photo Credit: Seabourn
March's Seatrade Global convention is the cruise industry's chance to convene, make deals, announce last year's important statistics to their peers, and discuss the trends that will hopefully make this year even more successful. Or, depending which way you look at it, more enticing to the cruise passenger.
There are more ships than ever nowadays, with more being built, and billions of dollars in investments poured into new products. Within an increasingly competitive market, each cruise line must figure out how to differentiate its offering from the rest, and reach an ever-more-empowered potential customer base. As a result, unique offerings are getting more sophisticated and better executed than ever before.
Photo Credit: Seabourn
Culinary and Beverage
One big conversation in the briefing room centered on Seabourn's partnership with Thomas Keller. Every Seabourn ship will soon have its own dedicated The Grill by Thomas Keller, a "classic American chophouse." Each guest is promised one meal in the restaurant, inclusive in the price of the cruise.
And this is more than merely a partnership with the iconic chef; it's a commitment to the entire Thomas Keller experience. Longtime collaborator Adam Tihany designed the restaurant interior, which he calls "a portrait of the chef." Mixologist Brian von Flandern, former head mixologist at PER SE, has created an entirely new bar program that encompasses everything from custom-designed barware to training all the cruise line's bar staff. This partnership, while certainly a coup, obviously won't mean that Keller will be overseeing 99 percent of meals. But other lines are partnering in smaller ways with less boldfaced, still highly-respectable experts in the culinary world.
California-based Ama Waterways has been successful bringing winemakers and sometimes owners from major West Coast wineries onboard to serve as "wine hosts" for an entire wine-themed sailing. Wine lovers can sail with the Sbragias of Sbragia in Geyserville, or Justin of JUSTIN Vineyards in Paso. They can get all the benefit of these experts' knowledge, enthusiasm and highly-reliable palate, with no risk of local bias, because the experts are continents away from their home vineyards. Ama's main intention in 2016 is to increase that offering, with the most exciting new itinerary being "Taste of Bordeaux."
Photo Credit: Holland America
Lifestyle Brand Partnerships
Beyond F&B, lines are announcing some exciting lifestyle partnerships that will enhance the programming. Holland America, always a leader in live entertainment partnerships, introduced Music Walk to the media during a fabulously-fun Sunday brunch. New venues Billboard Onboard and Lincoln Center Stage combine posh modern décor with great live performances. Billboard pulls from the best of their back catalogue, while Lincoln Center Stage uses its Lincoln Center-quality classical musicians. Along with already-existing B.B. King's Blues Club, it creates a Music Walk onboard, that's so much more engaging than the nondescript lounges of yore.
Norwegian is bringing cruise passengers the best Broadway-at-sea that you'll see with newer ships featuring full productions of hit musicals Rock of Ages and After Midnight.
Photo Credit: Norwegian Cruise Line
Better Internet Connectivity
There's a big blue reason why even the largest cruise lines haven't yet introduced decent Internet connectivity aboard their ships. But even being out on the open ocean no longer deters people from demanding reliable, cheap, convenient Internet access. And so, the larger lines are conceding to the customers. Royal Caribbean is enabling all ships for VOOM high-speed Internet, while Norwegian's new China-serving ship the Norwegian Joy features the fastest Wi-Fi in the fleet.
Photo Credit: Ponant
Ships Go Big or Go Small
We must rewrite the modern cliché for this year in cruising, because while some cruise lines are going bigger and bigger with their ships, others are expanding small-ship offerings to more sailings and ever more obscure ports. In fact, Stephen Bradford of Australian Cruise Association pointed out that Kimberley departures will increase from 20 to 30 next year. This rugged, largely undeveloped coast line mainly attracts expedition ships that stop at places where there's no actual port. Increasingly, international luxury lines like Ponant and Silversea are adding itineraries to compete with local lines like Coral Expeditions.