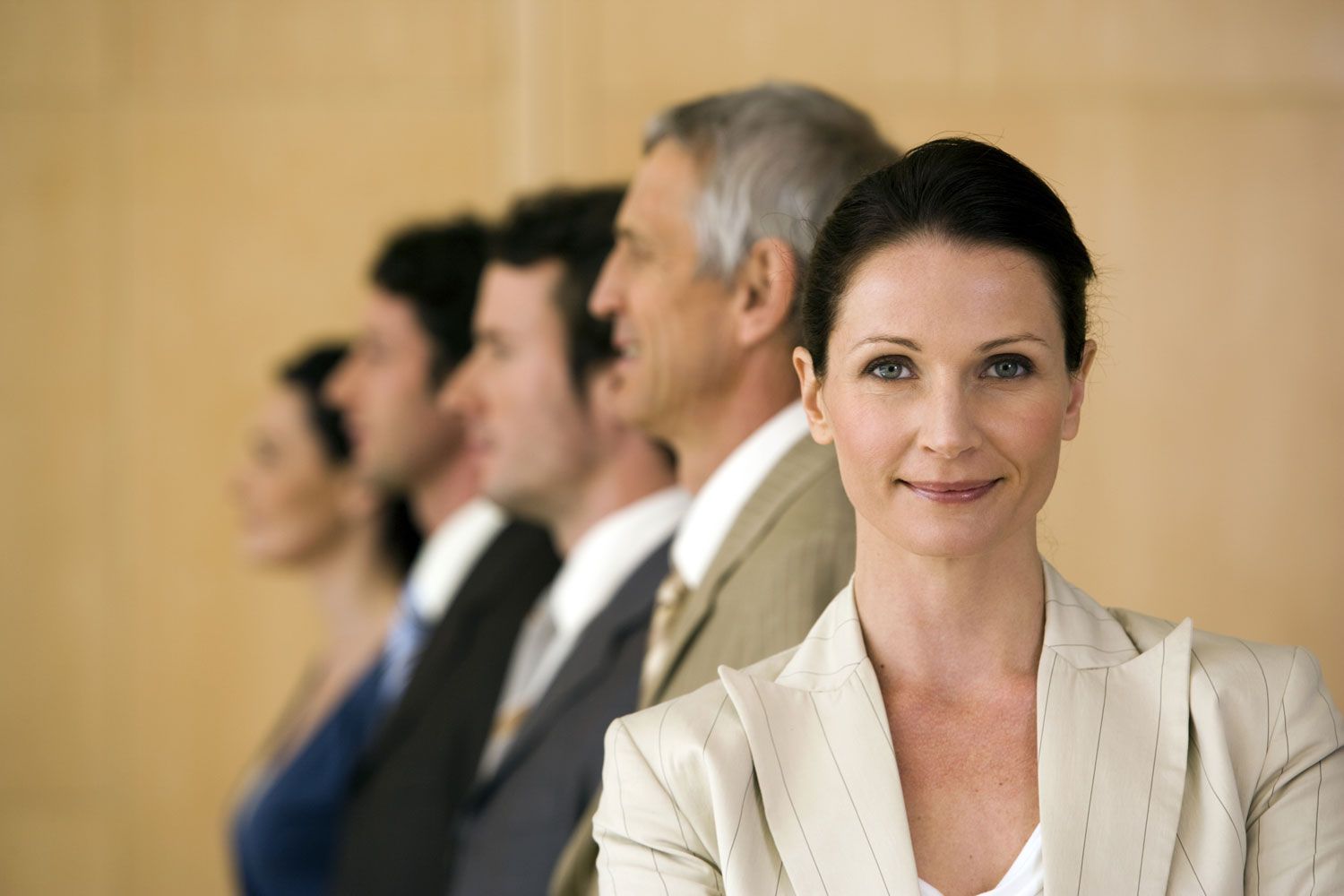 Photo Credit: Shutterstock.com
Studies show that 80 percent of all travel decisions are made by women, and they control $15 trillion in spending power, according to the Harvard Business Review. Today's female traveler is not only impacting the industry, but reshaping it. Yet, when we look behind the curtain of luxury brands in the hospitality sector, we find that many C-Suites are still being occupied by men. CNN Money reports that "only 14.2 percent of the top five leadership positions at the companies in the S&P 500 are held by women."
Specifically within travel, even though women are its leading consumers, there seems to be a lack of high level management positions filled by females. However this isn't another article on why women business leaders are essential (that should already be a given), but rather a look at six females ranging from VPs to Presidents and CEOs who are at the helm of today's top luxury brands. In honor of International Women's Appreciation Day, we discussed upcoming trends, learned how their companies were shaping future generations of women leaders and what a female perspective has meant to them in the industry.
So why do their opinions matter? To start, all these women are experts in their fields. Most have spent over 20 years of their lives in the industry and more specifically in their niches. Edie Rodriguez, President and CEO of Crystal Cruises has been in the hospitality sector for over 35 years starting as a travel consultant and working her way up to management positions.
Photo Credit: Ama Waterways/Fairmont Hotels & Resorts
Executive Vice President & Co-Owner of AmaWaterways, Kristin Karst, helped found the river cruising brand back in 2002, which has continued to win accolades from the likes of Condé Nast Traveler, Travel + Leisure, Virtuoso and Travel Weekly. Boasting over 25 years in the industry and working with brands such as Starwood, Loews and Cape Resorts, Jane Mackie, Vice President for the Fairmont Brand at FRHI Hotels and Resorts has been at the forefront of high-end hotels throughout her career.
Having spent seven years in executive roles with affluent brands, Cathy Ross is now CEO of Exclusive Resorts, a luxury vacation and travel club, and has a deep understanding of what today's affluent travelers are seeking. A 27-year veteran, Alison Taylor, Senior Vice President of the Starwood Sales Organization, has lived in eight countries from Saudi Arabia to London. Taylor can speak to what vacationers want to experience while visiting new destinations. Nicola Madden-Greig, is one of three women to be named President of the Jamaica Hotel & Tourist Association (JHTA) in its over 50 years of business.
Photo Credit: Exclusive Resorts
When asked what affluent travelers want in today's society Rodriguez (Crystal) shared, "I coined this acronym ECO…everything for a luxury global consumer today must be built around the foundation of exclusivity, customization and options." Using this idea, the brand has begun to roll out new private offerings including the Crystal Esprit yacht which will hold 62 guests as well as two aircrafts, a 787 and 777. The airplanes will hold 88 and 60 guests, respectively for 14- and 28-day around the world trips.
When it comes to hotels, Mackie (Fairmont) noted that today's sojourners are looking for a sense of humanity, a sense of energy and warmth at the property. "You just feel like you're glad you wore your high heels, or you want to put your high heels on, somewhere where other people are and they're interacting with you. The temperature goes up a degree or two, you feel warmer." This rings especially true in an age where technology is bombarding us from every corner. Although the industry is creating new ways to "simplify" our travels, sometimes a handwritten note, welcome cocktail or remembering a guests' preferences will go a lot farther than a smartphone check-in option.
Karst (Ama) sees today's affluent traveler in search of more active adventures and epicurean experiences. "Experiential travel is important to travelers now because they want to be immersed in the destination, much more than it used to be in the past," she shared.
Photo Credit: Crystal Cruises
Of course, experiential travel has been a growing trend within the past few years, as travelers are looking to gain a better understanding of other cultures and environments. "Instead of just that standard beach vacation with their kids, [our members are] really wanting to show them more of the world," said Ross (Exclusive Resorts). "Our members are very philanthropic, so it's not uncommon if [they] go to Costa Rica and want to show their kids a little bit more of the local culture and want to get them involved in more philanthropic things; whether that's helping build a home or a school."
There is also a push toward more active adventures and a wellness trend on the forefront of travel. "We introduced hiking tours because we see the wellness trend. … Our guests want to be more active, not just sitting in the bus taking a picture, they want to move," said Karst (Ama). This is a common theme among millennials as well who want more farm-to-table dining and quick in-house cafés that offer healthy snacks.
On the hotel front, Mackie stated that they are looking toward the sharing economy as a road map for instigating new changes within the Fairmont brand. "We've been doing a lot of innovative work with our Fairmont Gold Product … really looking at that experience and … what [it] might mean in the sharing economy," stated Mackie. "For the Fairmont Gold lounge … [guests] want to still feel like they're absorbing part of the local culture. … What we've done is change the food guidelines to embrace that, to have more local food and beverage available."
Photo Credit: Starwood/JHTA
Taylor (Starwood) sees family travel as one of the biggest trends right now. Prior to opening the W Retreat & Spa Bali – Seminyak, the brand imagined it'd mostly be booked by couples or singles. "Actually we saw an influx of families," stated Taylor. With that in mind, Starwood took note to ensure that even at their higher-end properties, that families were being catered to while still providing a four- or five-star stay. "Doesn't mean that they want to have a different experience, but they want to have that experience with their family."
Though innately both genders share many of the same strengths, there are also ways in which a woman's perspective can be beneficial in the industry, especially with 80 percent of decisions being made by their fellow females. In looking at how their respective brands were empowering more women to seek these high level roles, Madden-Greig shared that while it's been a long journey toward gender equality within the JHTA, she does see a change happening. "The JHTA is over 50 years old and in that time we've only had two female presidents. It has been something that has made an interesting shift," stated Madden-Greig. "We encourage young women to take up a mantel and participate in shaping the tourism industry of Jamaica. … It's something we focus on, and we stand as examples to show there's no glass ceiling in tourism."
In the luxury cruise industry, the number of female CEOs can be counted on one hand: one, Rodriguez (Crystal) herself. In her years climbing the corporate ladder, she has not only met challenges head on but has learned how to mentor other women vying for those C-Level positions. "I think I lead by example, I am a woman, I know what it's like to be a woman in business, so if anybody can relate from the top down, it's this company," shared Rodriguez. "I'm very fortunate that I have a chairman and boss who … has always said he hired me because he thought I was the 'best person for the job.' The fact that I am a female is irrelevant. … In the spirit of leading by example, I think it's safe to say that even a woman can be CEO at Crystal Cruises."
Photo Credit: Shutterstock.com
Taylor boasts that empowering women within the organization is just another part of the Starwood story. "We have women at the most senior levels on our senior leadership team … [they're] very much embedded into Starwood and being brought up and woven through the organization," said Taylor. "We make a concerted effort through mentoring programs and our diversity steering committees to ensure that we are able to understand what women need to be highly effective and successful within the organization. We spend a lot of time, money, training and mentoring to ensure that."
For Ross, becoming Exclusive Resorts' first female CEO meant that a new precedent had been set, one that would inspire colleagues to aspire to those positions. "We've always seen the male leadership, a male-dominated management team. I think it inspires the women within our company to see the company put a woman in the position."