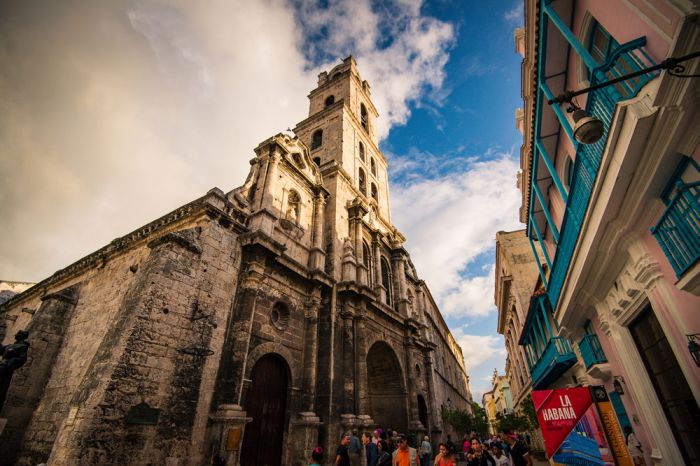 Photos Credit: Trek Travel
Active vacations are becoming one of the year's hottest travel trends, allowing adventurers to lose some calories while getting a deeper sense of the country through hiking, biking and multi-sport trips. One company offering this type of excursion is Trek Travel, a tour operator providing cycling excursions across the globe.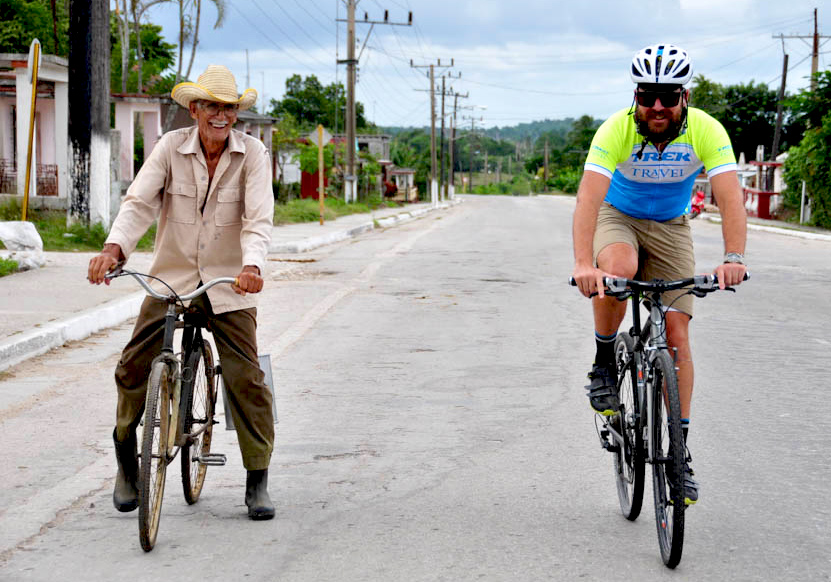 Among their latest ventures is a seven-night trip through Cuba exploring the country's hidden gems and off-the-beaten path destinations in Trinidad, Cienfuegos, the Bay of Pigs and Havana. All trips include use of the latest Trek bicycles such as the Domane SL 7 or XM700+ electric assist featuring Garmin GPS devices and Di2 electronic shifting, boutique accommodations, most meals as well as daily snacks and drinks, and group social hours. Four out of the eight days will include 30-40 miles bike rides to reach each destination, and some locations will climb in altitude from 350 feet to 1,200 feet.
On the eight-day trip, guests will explore the town of Remedios, a less-touristy version of Trinidad where travelers will get to meet local author Julio Munoz to learn about his beloved city. In the over 500-year-old town of Sancti Spiritus, cyclers will get the chance to interact with locals through activities such as lively softball games in the city's scenic streets.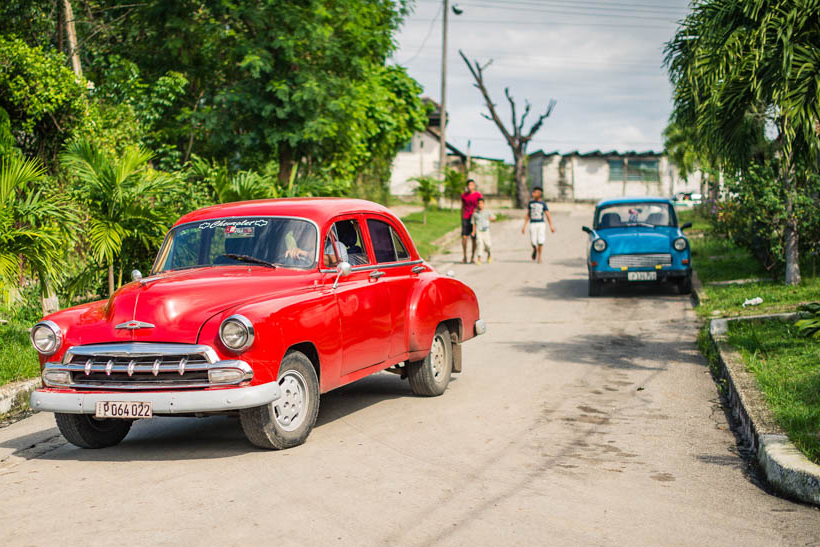 During the week, visit the historical landmark site the Bay of Pigs, the location of a failed military invasion by a CIA-sponsored paramilitary group in the '60s. The day starts with a short shuttle ride and then a downhill bike cruise to the sea and Playa Giron, which sits at the mouth of the Bay of Pigs. Once there, you'll have the opportunity to enjoy a picnic lunch, snorkel, explore sea caves and learn about the Caribbean ecosystem and why Cuba has the healthiest reefs in all the region.
Other activities include trips to a cigar factory, coffee farm, Manaca Iznaga sugar plantation and a classic car ride in Havana. The cool thing about Trek Travel's itinerary is that each day is planned to offer meaningful interactions with Cuban people. You'll be given plenty of opportunities to learn about local life and customs, instead of just vacationing without ever really immersing yourself into the country's culture.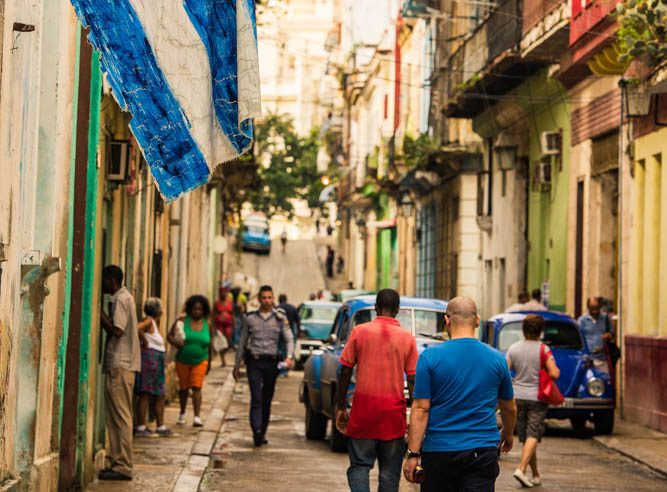 If you'd like to learn how to make an authentic mojito, visit with authors and artists, understand the hype behind Cuban cigars, or learn how to dance with locals, you have the option of adding on experiential activities. The eight-day, seven-night Cuba itinerary will be offered November 4-11; November 11-18; December 2-9; and December 9-16. The cost of the trip is priced from $7,199 per person, based on double occupancy.