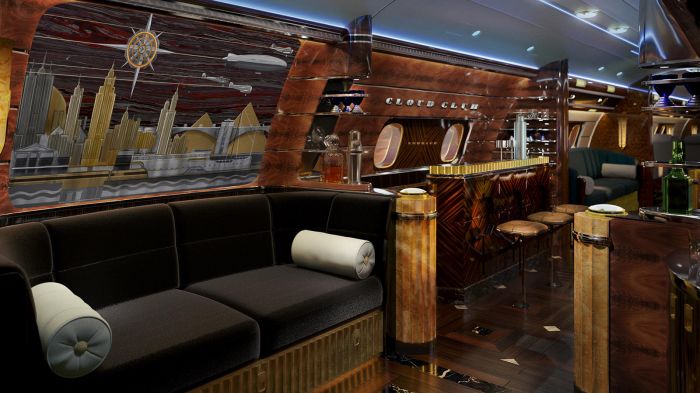 Photos Credit: Embraer
During the golden days of air travel, passengers used to throw on their finest outfits for the trip, making the whole experience that much more luxurious. Nowadays, dressing the part is much less common. However, one company is looking to take passengers back to a time when Pan Am and Mad Men-esque attire ruled the skies.
Embraer, a private and business jet manufacturer, has unveiled two new luxury jet concepts that harken back to the days when flying was elegant and glamorous. Calling them the Manhattan and Hollywood Airships, the jets were conceived for the brand's flagship model the Lineage 1000E.
"The Lineage 1000E is one of the largest aircraft capable of operating out of airports like London City, Teterboro, and Aspen, which cater to smaller private jets. This is critical to the Hollywood and Manhattan business plan," Beever told Forbes. "In addition, the Lineage 1000E is known for best-in-class operating costs and dispatch reliability, thanks to its commercial airline platform heritage."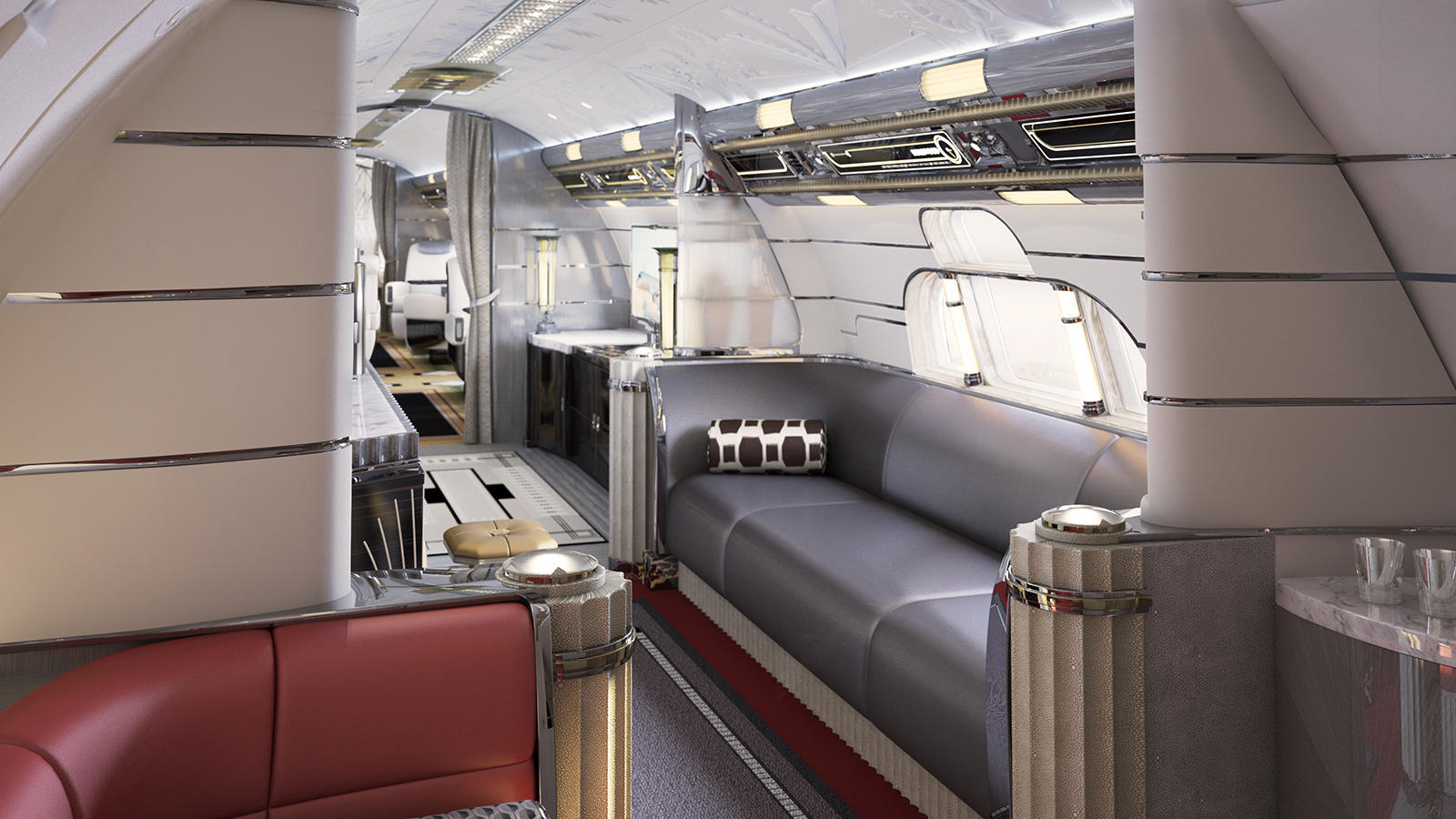 Each plane will feature Art Deco–inspired interiors overseen by the company's vice president of interior design Jay Beever and Former Disney Imagineer Eddie Sotto. Using warmer and lighter colors, Hollywood Airship's interior will include marble and chrome accents, as well as stylistic windows that allow plenty of light into the cabin. Inspired by black-and-white film, the plane will also boast backlit crystal structures and 3D sculpted leather reliefs depicting Howard Hughes' flying boat (the "Spruce Goose"), Sunset Tower, and 1930s vintage cars.
The Manhattan on the other hand, will boast a classic gentleman's club-style interior with a metallic mural of the circa-1930s New York City skyline, dark wood flooring and paneling, and the Cloud Club. The latter is an open area that includes a bar modeled after the Chrysler Building and offering gold, brass and mahogany accents; vintage sconces; retractable bar stools; and a mohair-and-lambskin divan under a city-loft-style window.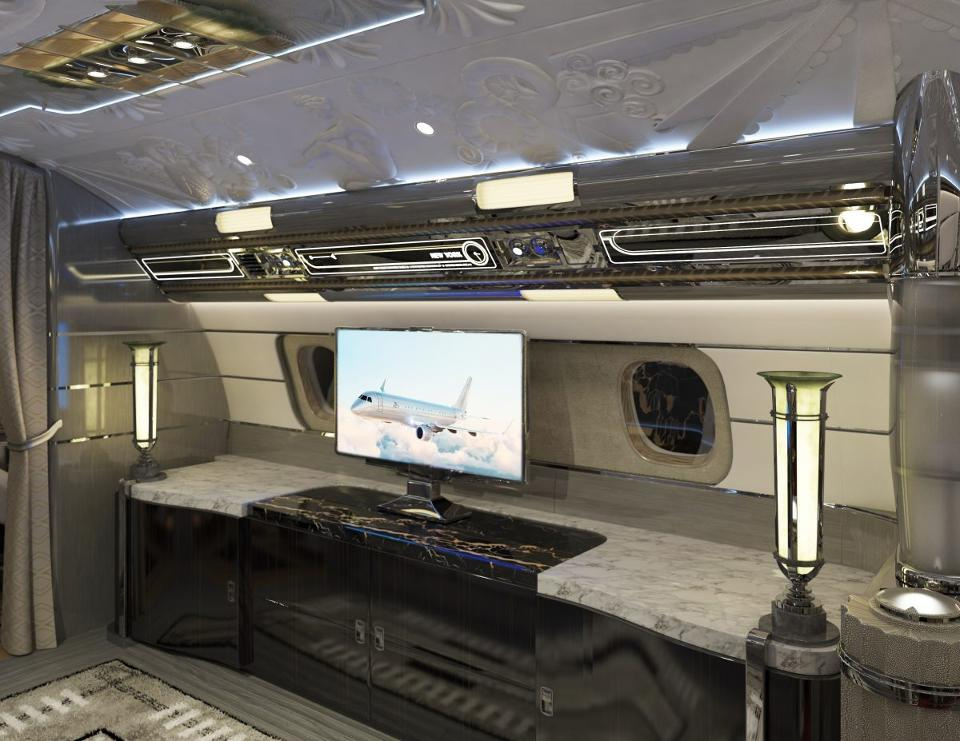 The charter aircrafts will be divided into five cabin zones, with the first three serving as open gathering spaces for passengers. The additional cabins include the Crystal Room, an exclusive dining space and the salon, a quieter, more reserved venue for intimate conversation. Both planes can accommodate up to 19 passengers and their amenities include global internet access, in-flight accessible baggage compartments and an optional master suite with a stand-up, two-person shower and bed.
Should you wish to buy one of these jet planes, you'll need to shell out around $80 million a piece. You can also charter them if you'd rather not purchase one. And with interiors this nice and a price tag to match, you might want to think twice about wearing anything less than grand for your upcoming travels.