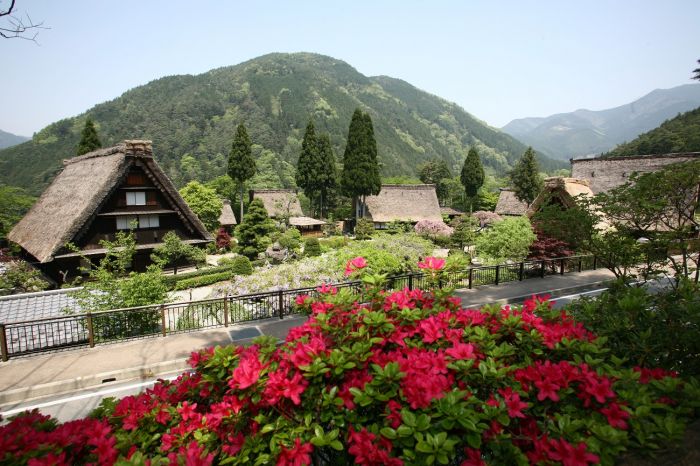 Ready to start planning your Summer 2022 getaway? Japan's Gifu, Kagawa, and Ishikawa Prefectures are must-visit, under-the-radar destinations filled with culture and luxury experiences. We've rounded up a list of one-of-a-kind wellness getaways, unique luxury stays, and the best cultural eats from all three prefectures. Let's take a look.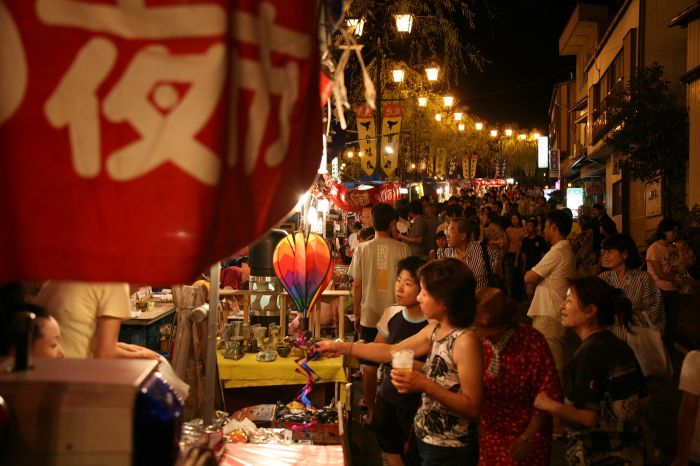 Art destinations for the design aficionado
· Visit a real-life art island: Walk among life-sized art installations, including these installations, on Naoshima Island, Japan's art island. From homegrown artists to world-renowned artists, art has become part of everyday life for locals and visitors of the island. From gigantic pumpkin art pieces to beautifully dyed curtains, walking around the island feels like a museum.
· Experience the art magic: Setouchi International Art Triennale is held once every three years over 102 days across three seasons, the Setouchi Art Triennale will make a triumphant return. Featuring over 150 international artists and spread across the 12 Art Islands, visitors can expect new eye-catching installations and artwork along with permanent pieces from world-renowned artists like Yayoi Kusama.
· Feel a reversible destiny: The architecture buff will fall in love with Gifu's Yoro Park's "Site of Reversible Destiny." Created by internationally acclaimed architects, Shusaku Arakawa and Madeline Gins, the park is meant to transform the present world into a hopeful future, using the unlimited possibilities of our bodies. Horizontal and vertical lines are scattered throughout the architectural pieces to disturb visitors' innate sense of balance a perspective, which can result in some showstopping Instagram content.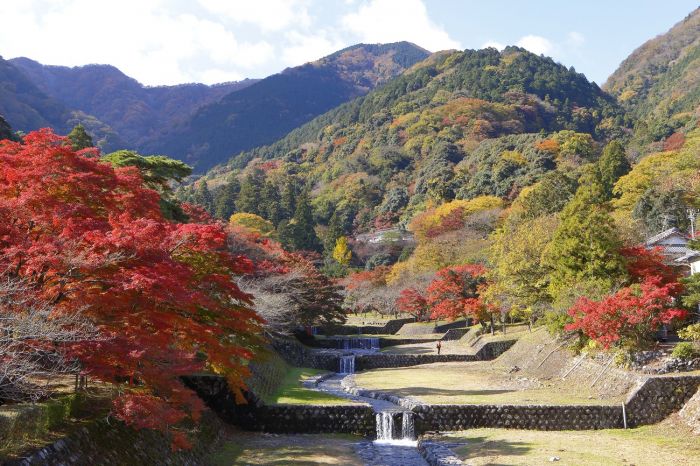 Underrated must-see adventures
· Visit over 200 waterfalls: Experience the majestic nature of Hida Osaka Falls in Gero by exploring its enchanting waterfalls year-round, from verdant greenery to brilliant autumn foliage and newly spawned fish jumping above the waters in fall. The area is famous for autumn colors and is designated as one of the Top 33 Spots for Autumn Color Viewing in Hida and Mino. Experience the majestic nature here up close and personal with a choice of 14 different hiking trails. Generally, the use of a certified guide is required, however, there are some routes that can be experienced on your own.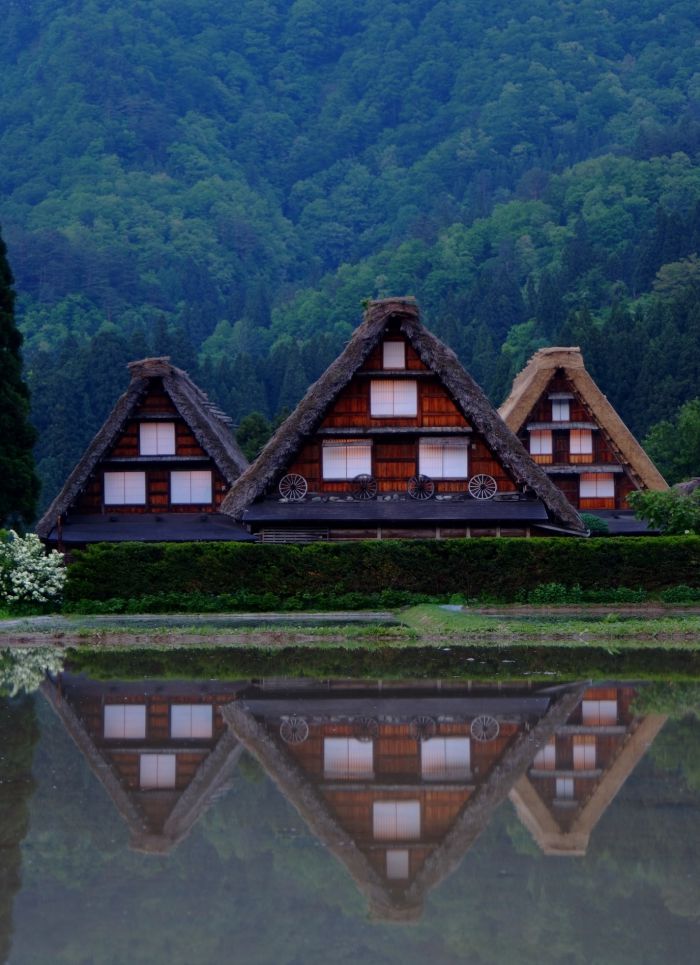 · Step into a countryside fairytale: Gifu's Shirakawa-go Village is a UNESCO World Heritage site. The village's thatched farmhouses create an idyllic scene reminiscent of a Wes Anderson movie. Whether it's winter, when it looks like a real-life snow globe, or during Spring, when it is surrounded by cherry blossoms, it's truly a countryside fairytale. The village is an outstanding example of traditional human settlements that have perfectly adapted to their environment and their social and economic raison d'être.
· Dash across "Angel Road" before it disappears: Angel Road is built from sand between Shodoshima Island and its neighboring, Yoshima Island, and only appears when the tide is low. The site is a destination for a romantic moment and is said to bring good luck to couples who walk the oceanic road holding hands.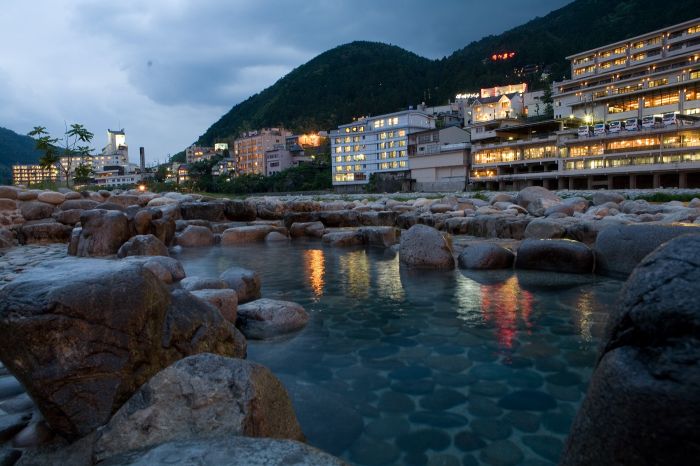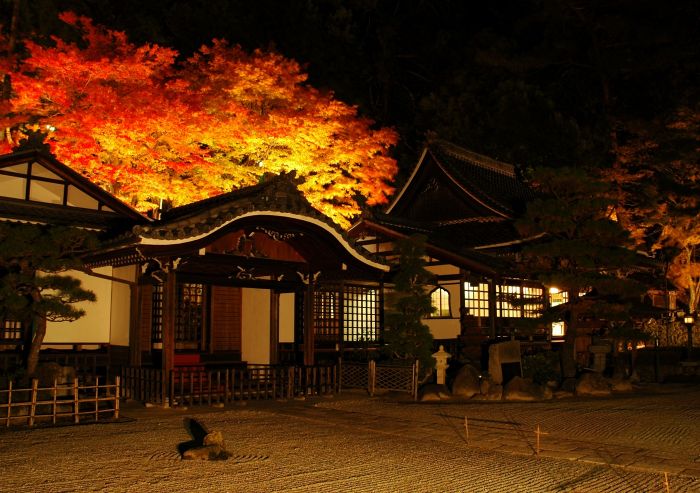 Not-to-be-missed wellness escapes and retreats
· Soak in one of the three most famous hot springs in all of Japan: Gero Hot Spring, considered one of the three most famous hot springs in all of Japan, is particularly famous for the incredibly smooth quality of the water, which in turn makes the skin of those who soak in it just as smooth! Particularly famous for its' incredibly smooth quality of water and considered the "water of beauties," this water attracts people from all over the world due to its alkaline base that leaves your skin feeling refreshed and silky smooth.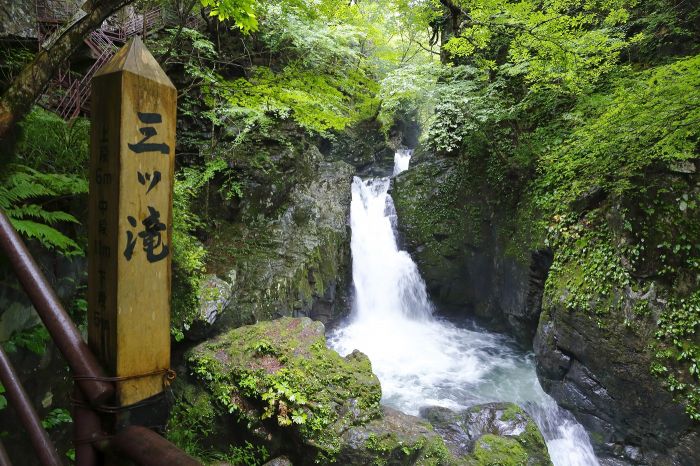 · Live like a monk: Travelers can learn more about Zazen meditation by visiting temples throughout Japan such as the Takayama Zanko-Ji Temple in Gifu Prefecture, which provides a beginner's experience in the four fundamentals of Zen principles: harmony, respect, purity, and tranquility – plus, the opportunity to sleep in the Temple itself. In 552, the temple's Zenkoji Nyorai statue was brought to Japan when Buddhism was introduced. Zenkoji Nyorai is said to be the oldest Buddhist statue in Japan.
· Return to nature: Asan Kotonami Resort in Kagawa Prefecture is a mountain retreat rooted in nature, offering forest bathing, seasonal beauty, and stargazing. In addition to the luxurious onsen and spa amenities, it is the ultimate destination for mountain hiking along the border of Tokushima and Kagawa Prefectures. The resort even offers free rental gear for guests interested in hiking during their stay.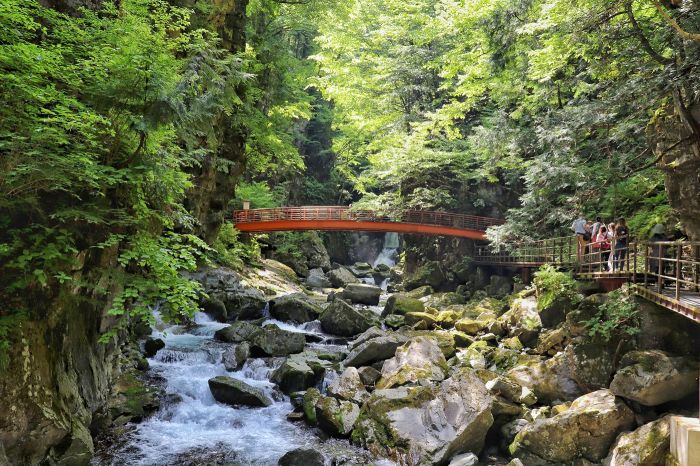 Luxury one-of-a-kind accommodations
· New in 2022: Situated on Japan's internationally famous art island, Naoshima, Roka will be Japan's most anticipated 2022 hotel opening. At Roka modern art meets Japanese Spirit and this intimate boutique inn houses only 11 rooms with the majority having in-room open-air baths, a rarity in Japan. The entire hotel also serves as an exhibition for young, contemporary Japanese artists as their artwork will be displayed in guest rooms, the restaurant, and everywhere in between. It will open in April 2022 just in time for the Setouchi Art Triennale and Roka guests will receive front-row seats to Japan's most up-and-coming artists and also some of Japan's design legends.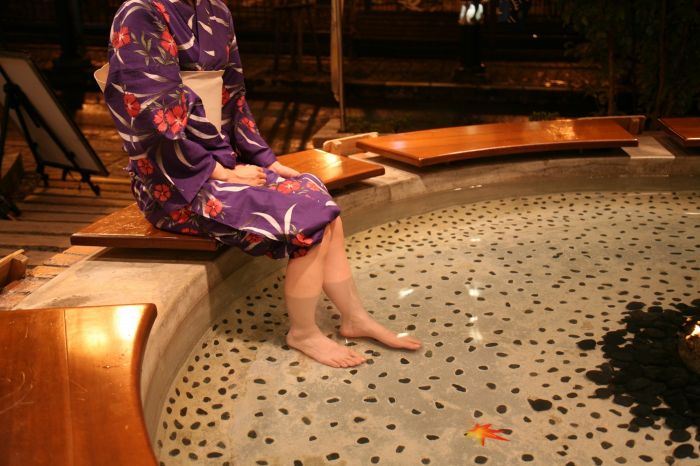 · Stay in an art museum: Benesse House Museum opened in 1992 as a facility integrating a museum with a hotel, based on the concept of 'coexistence of nature, art, and architecture.' Designed by Tadao Ando, the facility is built on high ground overlooking the Seto Inland Sea and features large apertures that serve to open up the interior to the splendid natural surroundings.
· Indulge in a remote island getaway: Urashima Village is a remote luxury ryokan perched along the Seto Peninsula that seamlessly combines beachside living and mountain forestry. Travelers will experience renowned omotenashi (hospitality) and immerse themselves in the Japanese countryside while getting lost when visiting Maruyama, an uninhabited island directly across from Urashima and only accessible twice a day during a low time.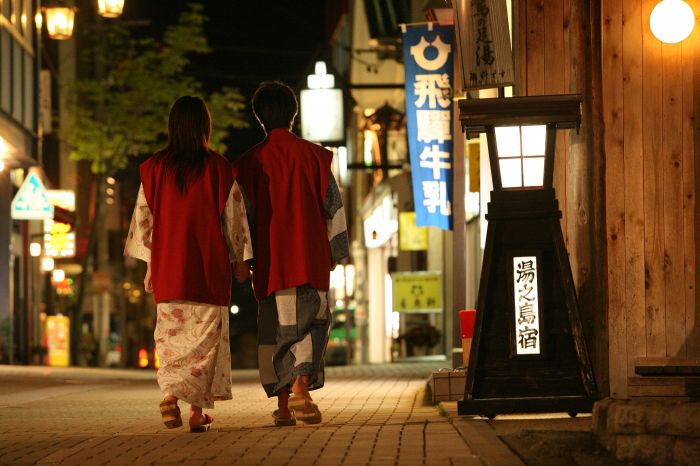 · Create your own essential oil: A minimalist yet luxurious approach to traditional Japanese living comes to life in Ishikawa, Japan's newest hotel, Korinkyo. Meticulously designed, the hotel's proximity between one of Japan's Most Beautiful Landscaped Gardens and modern art is reflected in the hotel's design. Housing only 18 rooms, Korinkyo perfectly combines minimalistic, modern design while incorporating nature throughout.
On the bottom, guests will find an aroma distillery, originally based in Ishikawa's Hakusan. The distillery hosts the hotel's signature experience and showcases the creation of essential oils using locally sourced forest materials. The aromatic water is made available in the guest room and used for the rooftop's sauna and bath, which offers a one-of-a-kind experience found nowhere else in the region. Korinkyo will also be home to the region's first deep floating meditation room which blocks out all light and sound.
Sample Images (formal images available upon request)
· Stay "between heaven and earth": The mountaintop hotel, Ikumo Lodge, sits on Mt. Engyo with a horizon view of the Japan Sea and the Noto Peninsula. Drawing together modern luxury and untouched nature, the stay is meant to reincarnate the mind and body with a stress-free, luxury experience. A typical stay in Ikumo Lodge includes an eco-friendly room, a traditional Japanese tea ceremony, tea ceremony, an open-air bath experience, sutra-chanting and praying sessions at a Michelin-star temple, and health-conscious meals made with vegetarian and seasonal ingredients.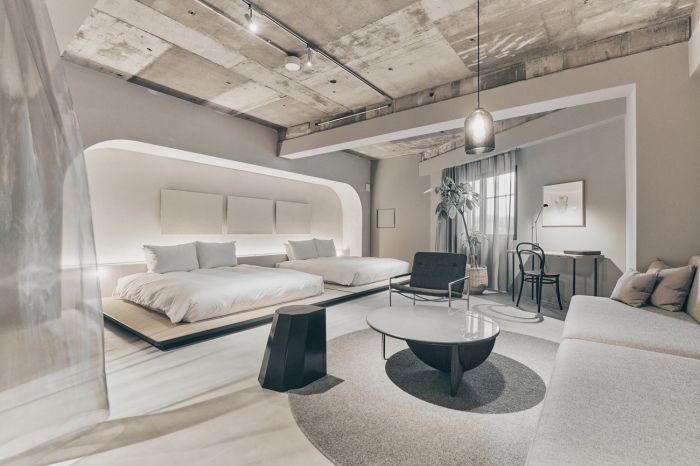 Uniquely expensive food and sake
· Eat $1,000 fruit: Gifu is the birthplace of the Fuyu Persimmon, aka the king of sweet persimmons, and the Tenka Fubu variety took 11 years to create. In 2020, two Tenka Fubu persimmons sold for $8,296.80 at auction. Additionally, the miracle strawberry, BIjinhime, produced in Okuda Farm and known as "dream strawberries," weighs 100 grams a piece, 3 times larger than normal strawberries. Often sold for $450 a piece.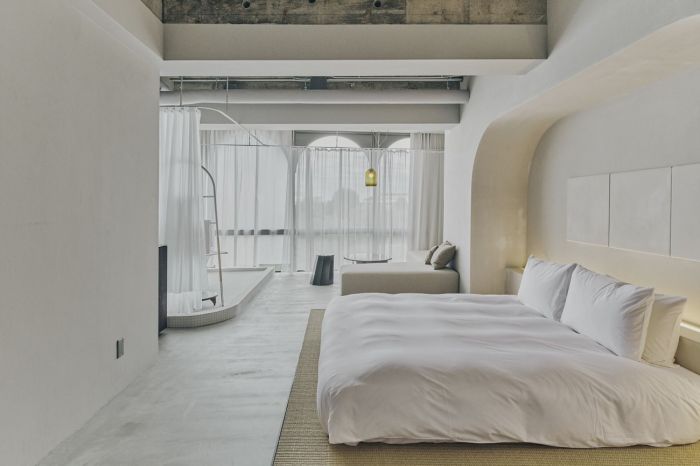 · Crown the best Hida Beef: Gifu's Takayama region is one of the best destinations to indulge in Hida beef, a part of the prestigious wagyu beef family. At the 8th Wagyu Olympic Games, Takayama was crowned the winner of the Prime Minister's Prize. This year, the Wagyu Olympics will return after five years and is the ultimate festival for foodies.
· Test a Sake family secret: Conveniently located in Kanazawa, an area blessed with pristine and abundant water flowing from Mt. Hakusan, Fukumitsuya Sake Brewery prides itself on their traditional family secret recipe, giving it one of the finest reputations in the sake world. In addition to producing Jumani Sake, it also doubles as a cosmetic company and produces three different beauty FRS (fermented rice solution) collections that utilize the same rice fermentation as sake.