By Kellie Speed Oct. 11th, 2011
One of the best Halloween events that every horror fan should check out is Terror Behind the Walls, America's largest haunted house, at Eastern State Penitentiary in Philadelphia. With easy flights from Boston or a five hour drive by car, a visit here makes for a fun weekend getaway.


We could hardly wait to visit the city to check out the 20th anniversary of their reign of terror in an authentic former prison. There is an eerie feeling in the air as you walk up to the prison that has gargoyles lining the façade. The prison opened in 1829 and closed in 1971 and housed many famous inmates, including Al Capone. The property is now owned by the City of Philadelphia and was named a National Historic Landmark in 1965.

The VIP party included a tour of Terror Behind the Walls, which was a lengthy terrifying walk through the prison complete with ghouls and goblins popping out around every corner. There are six haunted attractions here that consist of two new ones: The Gauntlet, which featured overhead catwalks and custom props above a massive outdoor maze; and Break Out, an outdoor scare zone in the final courtyard before visitors leave.

Last year, Eastern State Penitentiary introduced an exclusive "After Dark VIP Tour," which has returned this season. This ultimate Halloween experience, which is limited to 20 people, begins with an hour-long, guided flashlight walking tour. Highlights include the cellblocks, Death Row, Al Capone's cell, solitary confinement, i.e. "The Hole" and the underground punishment cells below Cellblock 14. 


Following the tour, guests are escorted to the front of the Terror Behind the Walls' lines. Visitors can remember their evening with a souvenir photo, taken inside the penitentiary, and a Terror Behind the Walls LED flashlight (included in admission).

Weekend tickets are $30 per person to Terror Behind the Walls. After Dark VIP Tours (which are an absolute must here) are $99 per person on Fridays and Saturdays. Don't miss Encore Night on Saturday, November 12, where you will have the chance to mingle with hundreds of haunted house owners and operators from around the country (They will also have some paranormal celebrities talking about their firsthand experiences with real ghosts inside the penitentiary).

Eastern State Penitentiary is located at 2027 Fairmount Avenue in Philadelphia. For tickets or more information, call 215.236.5111 or visit EasternState.org.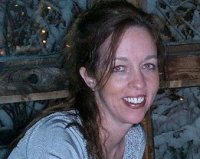 Kellie K. Speed
Kellie Speed is a freelance writer with more than 20 years' experience writing for a variety of publications, including US Veterans magazine, DiverseAbility and BestReviews. She also contributed to Moon Metro's Boston guidebook published by Avalon Travel Publishing and can be reached at kkspeed@aol.com ...(Read More)