By James Rothaar Oct. 10th, 2013
On October 1, the Florida-based iPic Entertainment group announced that it has signed an agreement to remodel the Boyd Theater into an eight-screen, 744-seat luxury movie theater and restaurant. The company, which began in 2006, has grown rapidly in the past three years and now is established in nine locations with 67 screens in seven states.
Built in 1928, the Boyd Theater is located on Chestnut Street near the upscale Rittenhouse Square section of Philadelphia and has been closed for the past 11 years. In 1993, the venue hosted the world premiere of the movie Philadelphia, the popular and award-winning AIDS-related film that starred Tom Hanks and Denzel Washington.
Numerous attempts to renovate and revive the now dilapidated Art Deco-style building have failed, according to an article that appeared in the Philadelphia Inquirer. Along with its eight auditoriums, the new iPic Theaters at The Boyd will feature 4K digital cinema technology. Each theater will seat between 40 and 120 patrons and boast a promise of ultimate comfort and style with reclining chairs, pillows, and blankets.
"We are excited to bring the iPic experience to a city so rich in culture as Philadelphia and look forward to introducing our unique concept to the area," said Hamid Hashemi President and CEO of iPic Entertainment.
The theater will also offer personal servers for guests, providing them with signature dishes and cocktails at their seats. Additionally, the full-service restaurant Tanzy, will be on site and serving artisanal Italian cuisine and authentic Parma Bar dishes like fine cured meats, artisan breads and fresh mozzarellas. There also will be a full-service bar serving craft drinks and Italian mojitos by Chicago's Adam Seger, a masterful bartender and sommelier who has had a hand in nearly all-signature drinks made for iPic. The iPic Theaters at The Boyd is projected to open in 2015.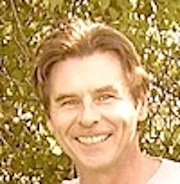 James Rothaar
James has written content for Justluxe.com and other leading online luxury lifestyle magazines. Rothaar previously served as the senior-tenured staff writer for JustLuxe, having worked with the digital magazine since 2005. He resides in Jacksonville, Florida, and works as an independent marketing consultant and freelance writer and copywriter. He is the co-owner of Wild Owl Digital, a boutique mar...(Read More)