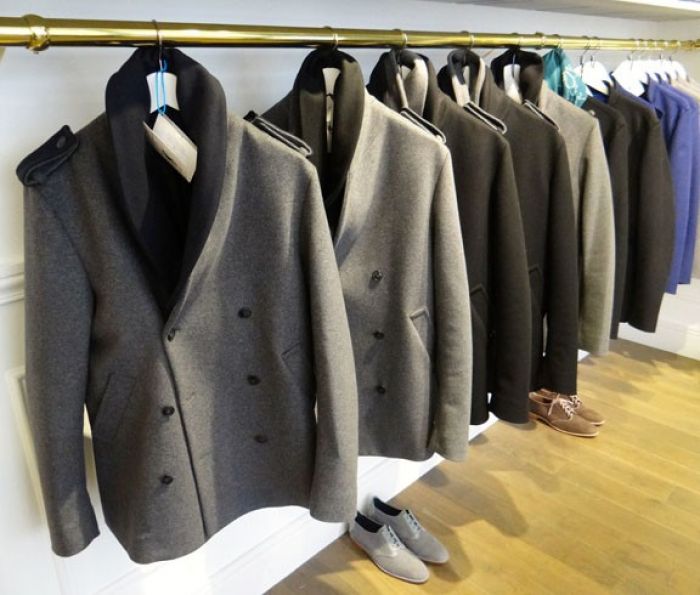 Richard Nahem/Focus on Style
Named after Honore de Balzac's magnum opus, La Comedie Humaine looks like a killer men's clothing boutique that offers handmade, high-quality clothes for guys who want to wear something that's not mass-marketed or from the fast-fashion boom that's been going on.
I decided to take a stroll through Canal St. Martin, as I had not been there in a long time. Always hunting for the new and interesting, I came across an intriguing new men's shop, La Comedie Humaine.
I started looking through the sparsely stocked racks, the first one starting with crisp, finely detailed button down shirts. The shirts came with a removable collar and above the rack was a display with a selection of alternate collars you could attach to the same shirt.
I didn't think twice about the name of the shop until I struck up a conversation with Julien, the very handsome and tall owner of the shop (there are four owners). He told me the name of the shop came from the classic book La Comedie Humaine by Balzac. Read More