Photos by Vicki Arkoff
Young Hollywood descended on the SLS Beverly Hills Hotel for the 2013 Teen Choice Awards gift lounge hosted by Red Carpet Events LA, August 8 on the Garden Terrace. The VIPs-only pre-awards lounge attracted star presenters and nominees from
The Hunger Games, Glee, Twilight, Ender's Game, Big Time Rush, Baby Daddy, Jane By Design, The Fosters, Teen Wolf
and other favorites for a special gathering of new fashion, beauty, technology and accessory lines, products and services.
Beauty presenters gave the spotlight to teen skincare.
Dermalogica
proudly announced its brand new re-launch of its Clear Start line for healthy facial care to combat oily acne breakouts. "What most teens don't realize is the importance of moisturizing in their teen years," says Dermalogica representative Cynthia Lopez. "So we highly recommend Oil Clearing Matte Moisturizer with SPF 15 for simple and effective daily protection."
The chemist founder of
Karen's Skincare
gave guests personal consultations and product samples including her Clarifying Skin Cleanser for acne-prone skin and Purifying C-Serum for dry and sun-damaged skin. Karen's line is available at professional spas including
Tikkun Spa
in Santa Monica and Torrance, California. They also introduced VIP guests to its Teen Facial Club and gave gift certificates for a full-day usage of its day-spa facilities.
Also on hand, was Dr. Kelly Hong, DDS discussing how teeth whitening and cosmetic dentistry can keep star smiles shining. "I've been going to her for years," said
Big Time Rush
star Stephen Kramer Glickman. "Believe me, Dr. Hong is the best dentist in town."Glickman also had nothing but raves for
Flips Audio
's revolutionary headphones that convert from solo mode to amped up speakers with a flip of the ear-cups. "Flips are totally sick!"said Glickman.
Fast-rising boy band IM5 gave 10 thumbs up for Flips Audio. The fun-loving singers also got a kick out of Geek Eyewear's nerd-cool fashion frames and appreciated samples of
Kashmir Hair System
's professional keratin-enriched line from Israel, especially the Hair Mask and Serum treatments designed to restore over-processed hair. Ikonic's flat irons, curling irons and hair dryers provided the finishing touch with their revolutionary design and tourmaline ceramic plates for long-lasting results.
Starlets in attendance, including
Glee
's sweet Lauren Potter, loved the youthful fashion designs by
C. Luce
and TCEC which displayed hundreds of its on-trend samples. Casual wear was provided by SWYT's sporty ballerina flats in a rainbow of colors and prints; and GoodGirl Tanks & Tees featuring snarky phrases like "i don't camp," "i'm the pretty sister," and Oscar
The Office
Nunez's pick, "it's never my fault."
After all that mingling and guests' energy got a boost with Megaload Chocolate and Roaring Lion Energy Drink. Also looking and smelling good enough to eat were Optari's candy-colored silicone bracelets, earrings, journals and pens and Bear Bottom's handmade, eco-friendly soy wax candles shaped like cocktails and ice cream concoctions. Other presenters included Nuwati Herbals, Domo Beads wood jewelry, and Computer Apparel's clever back-to-school lap-top cases made from hoodies and v-necks.
Teen Choice Awards presenters and nominees received a special bag containing gifts from O.P.I. nail lacquer, Keggy, Justin`s, Indigena Skincare, Krave Jerky, Saga Outwear, Ambrosia Candy Company, Viola Rossii jewelry, Truth Collection, JAECI Designs, Kaijudo trading card game, Tadin Herb & Tea Co., Queen Lane Designs, Amy Martinson Fine Art Photography, and more.
The
Red Carpet event
was held in support of the African Millennium Foundation. Attending talent autographed a beautiful painting by Max Neutra to prepare it for auction to fund A Nossa Casa — a sustainable village in Mozambique for children orphaned by AIDS — and other African Millennium Foundation programs committed to the social and economic empowerment of the people of Africa.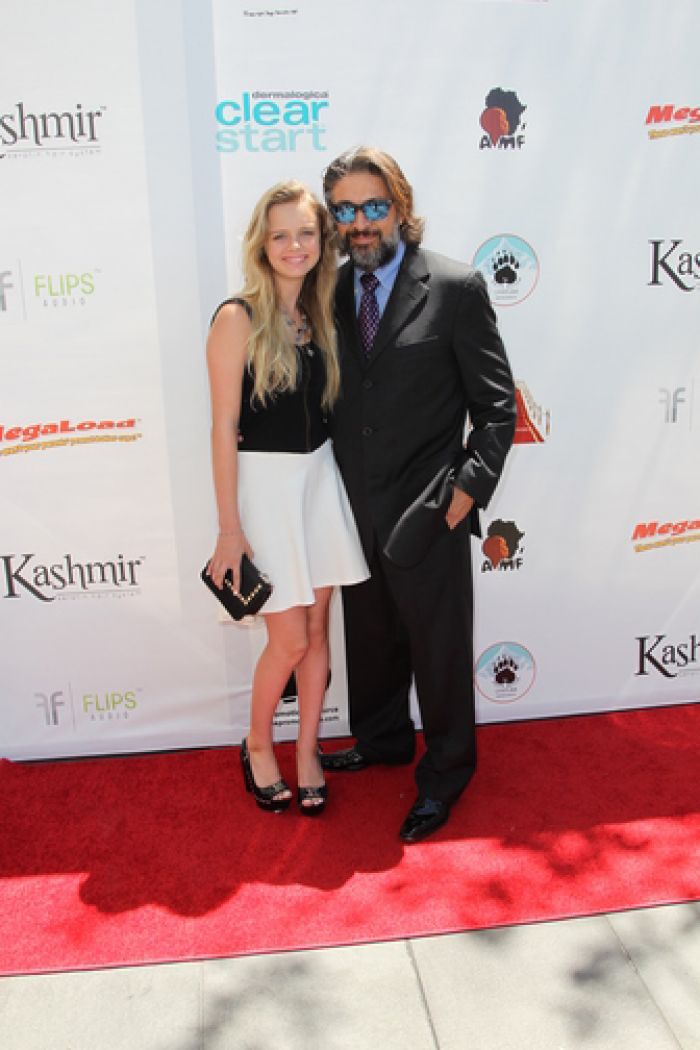 Courtesy Red Carpet Events LA
Red Carpet Events host Roger Zamudio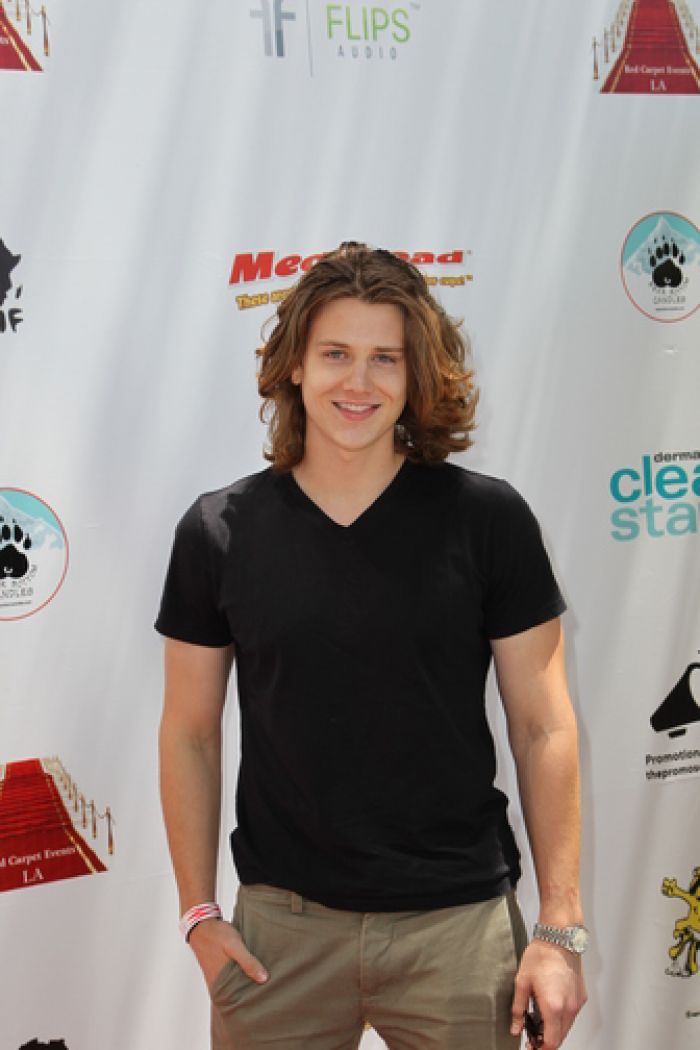 Courtesy Red Carpet Events LA
Alex Saxon of The Fosters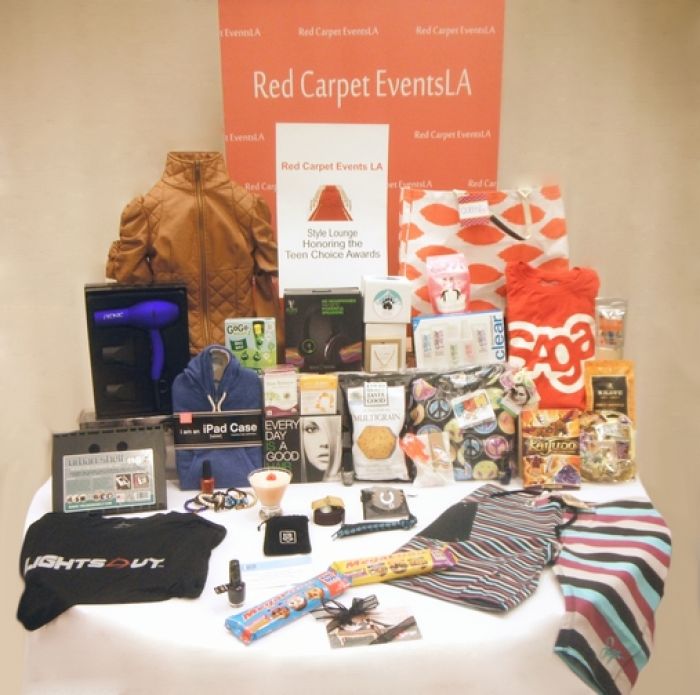 Courtesy Red Carpet Events LA
TCA nominees gift bag