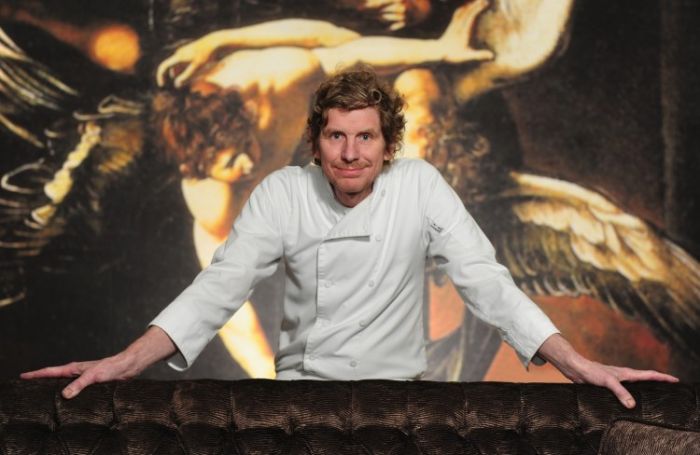 21212 Restaurant
21212?
Was this a digital code protecting the culinary secrets of Paul and Kate Kitching that won them a Michelin star less than one year after opening their first restaurant together three years ago in Edinburgh?
With mist settling in, night falling and feeling like Scottish author, Arthur Conan Doyle's famous detective twosome, we entered cautiously through the large glass doors of the Georgian building. Cordially greeted by a young host, our coats were taken from us and we were ushered into a 38-seat dining room.
So far, so good.
Glancing to my right, through a glass partition, I found myself staring into the eyes of a platoon of men and women immaculately dressed in white, waiting, watching, instruments in hand. My heart skipped a beat, but then my stomach started talking volubly, for this veritable seven-member team were here to prepare an orchestral evening of mellifluous culinary delight.
21212 – a unique title meaning choices of two starters, one soup, two mains, one cheese platter and two desserts - displays a languorous, boudoir-like intimacy with soft, chaise lounge seats stretching along both sides of the restaurant. Underfoot, the luscious carpet is symphony blue and tan with an art nouveau motif. Drapes of a toasted meringue hue hang elegantly, with dark-green wallpaper behind. A stucco-decorated ceiling and a large, central chandelier with a surround of tiny lights complete the ensemble.
Dainty 'welcome parcels' of tomato and dried olive parchment brioche, brought to mind the phrase 'culinary surrealism,' an impression that was to prove even more accurate by the end of our five-course meal, not only because of the eccentric food combinations but also by the eclectic collection of plates and cutlery each course came with (even the teapots, ours came in the shape of a small dog). And to add a touch of irony, potato crisps and golden olives were placed on the table, more for tongue-in-cheek amusement and to pique our curiosity, I guessed, than anything else.
Overall, the menu at 21212 reflects a balanced selection from both sea and land.
The two starters, scallops and beef, resembled abstract pieces of art on a plate. Searching for individual elements behind the Lego-like construction of ingredients in the seafood dish was a delightful past-time: with spicy jumbo scallops, fresh brown crab and caviar shooter, chickpieas, cous cous, chilli and smoked haddock, exotic mushrooms, cucumber and breakfast raddish, wasabi and dill mayonnaise all intricately woven around each other.
A tender fillet of slow oven-baked beef was the hero of the second starter with a cast of characters that included asparagus, Romanesque and white cauliflower, celeriac, mozzarella, black olives and garlic, grain mustard, almonds and saffron, pasta, tomato and barley relish.
Our soup was an intriguing tri-color layer of vegetable puree, celeriac cream and sorbet of vegetables, served with a crisp HP sauce cracker.
Main dishes were sea-bass, prawn and black noodle curry – a warm, sweet and nutty mélange, which reminded me of a re-interpretation of the classic Asian dish – and chicken, chips and beans with mushy peas. I could not have imagined chicken could be thus transformed. For me, it was the dish of the evening. The texture was of ripen cantaloupe, but the presence of parsnip, leeks, carrots, broad beans and mushroom duxelle gave it a rooty, earthy flavor. Toulouse sausage, white pudding and crispy skin enriched the meaty character of the dish, with the unusual addition of mushy peas, normally associated with traditional British fish and chips.
Next up was the cheese platter and our server, Calum, proved to be somewhat of an expert, well-versed in relevant details about the ten different types of cheeses brought to us on a plate.
An interlude of milk infused with oats and coconut, poured from a pot imitating a miniature albino cow, prepared our palates for the dessert treats to come. My companion chose the glazed apple and sweet chestnut brulee, blueberry and blackberry compote, cinnamon and hazelnut granola, mascarpone cream, nutella anglaise, served on a swan shaped plate - the ingredients of a perfect autumn. When coconut is on offer, I surrender. The apricot rice, a creamy rice pudding with vanilla, marshmallow and coconut, sliced banana, pecans and buttery shortbread, apricot puree, fresh yogurt, cream cheese and cardamom anglaise was both light and outspoken at the same time. Later, standing satiated outside, a misty, chilly night before us, we understood very well why 21212 provides four luxury guest rooms upstairs.
For more information, you can see http://www.21212restaurant.co.uk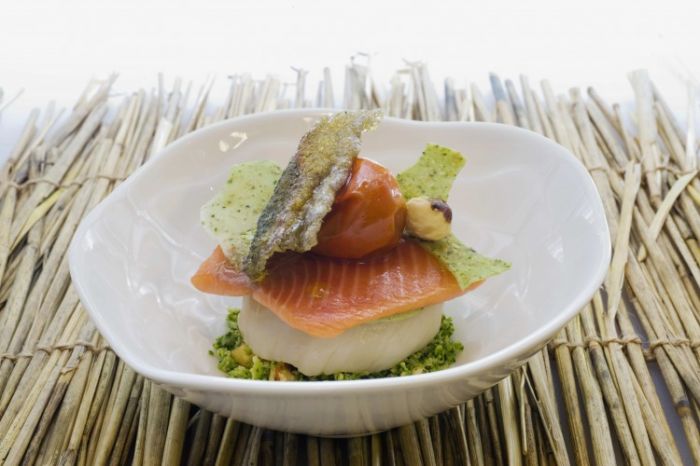 21212 Restaurant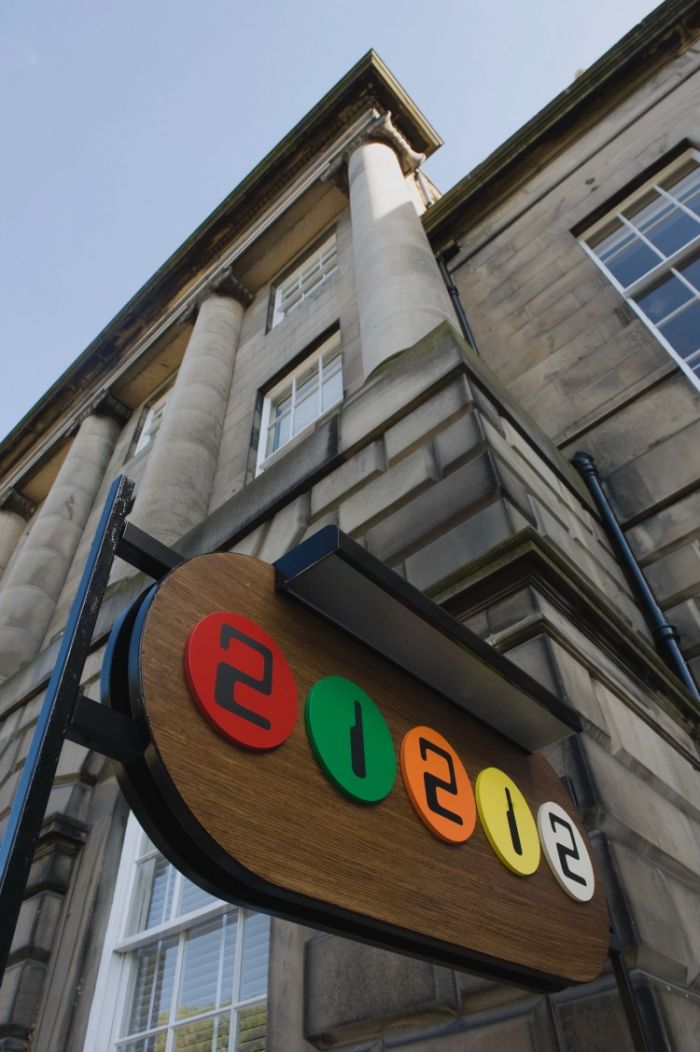 21212 Restaurant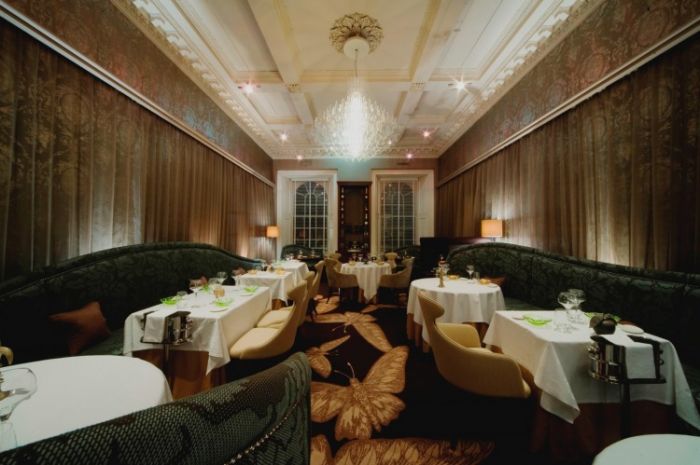 21212 Restaurant