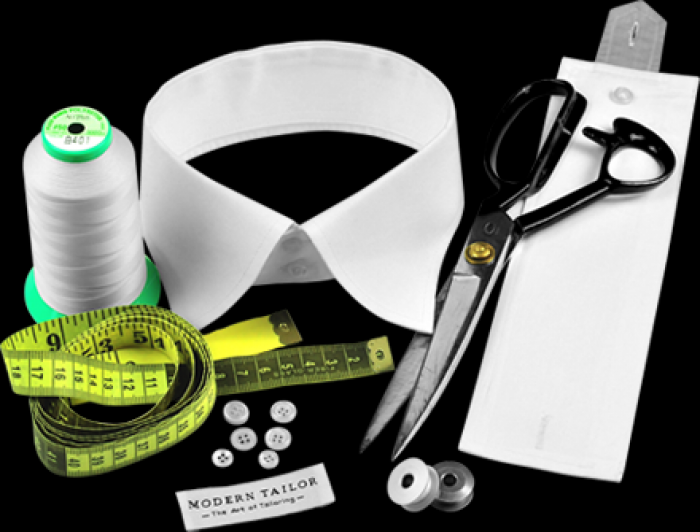 http://www.moderntailor.com
The clothing that a man wears reflects his personality. The importance of wearing suitable clothing at the right place, in the right time, cannot simply be stressed enough, as by nature, people will judge you by your overall appearance.
Most people buy off-the-rack clothing to suit their needs. Finding the right fit from a "one size fits all" piece of clothing can be difficult given that every mans body is unique. Hence, custom-tailored clothing can be a wise investment in your appearance.
The main advantages of preferring custom-tailored clothes over off-the-rack ones are…
# 1: Excellent Fit
No two bodies are alike. While most body types can be generalized, there are still some differences between each one. A men's coat might feel too loose/tight without proper fit even if match up with the standard off-the-rack size.
Custom tailored clothing allows the customer to have full control over the preferred fit of the clothing made. The tailor is able to make a custom-styled clothing which perfectly fits the wearer's count, so that nothing looks tight or loose to the user. A perfectly-fitted clothing for the wearer also adds to the overall appearance improvement of the wearer and also provides more comfort.
# 2: Higher Quality
A custom tailored clothing also ensures the wearer that the clothing he wears is 100% handmande. The wearer's choice of fabric for the given clothing is followed, since the wrong type of fabric can make the wearer feel discomfort upon wearing it. For example, heavy fabrics are preferable for people who get cold easily, while lighter fabrics are good for warm weather. Having the ability to choose the right type of fabric for your clothing is a must for maximum comfort of the wearer, especially for those types of clothes which are worn almost everyday.
# 3: Personalization
Probably the most important factor of preferring custom tailored shirts over off-the-rack ones, is the customization factor itself. From everyday shirts that men wear to business suits that professionals use, with custom tailoring, you're wearing a suit that feels like an extension of your personality. From your favorite fabric to your favorite color choices to even your favorite design, you're free to input all aspects of the clothing on your custom-tailored suit. This would drastically boost your confidence and you'll feel better about yourself, inside and out.
Online custom clothing stores have driven down the cost considerably. Custom tailored clothing, in the past, wasonly for the rich and fabulous. But today custom tailored clothing has become more affordable and accessible forthe average joe. It's safe to say that custom tailored clothing is a better option than off-the-rack ones. Through it, you're creating an image that tells the whole world who you are and what you're all about.