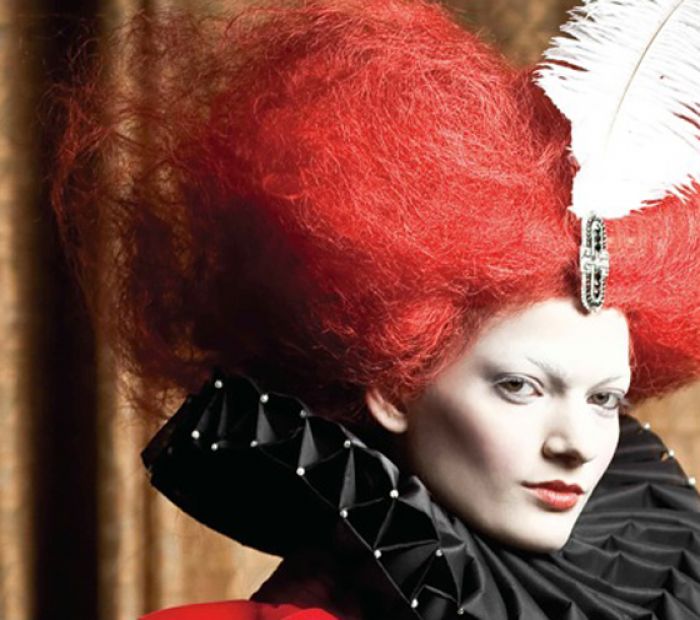 with permission of 303 Magazin
With shows like Hair Battle Spectacular and America's Next Top Model getting more and more out there, fashion makes a stand in Denver with 303's 5th Annual Hair Show and 2nd Denver Fashion Weekend October 13th-15th.
"We're so excited to continue the success of DFW (Denver Fashion Week) with the grand finale of our one-of-a-kind Hair Show. Denver is rich with creative talent and ripe with fashion industry professionals—our goal at 303 Magazine is to continually create and support community and culture, and nothing does it like these signature events," says 303 Magazine publisher AB Aharonian.
Donna Baldwin models will be prowling the catwalks from natural fashions to outlandish styles. Contemporary Denver boutiques will be showing their styles on the runway with various salons and stylists strutting their stuff for all of Denver's A-list to see.
"Vouge" and "Denver" are rarely found in the same sentence, but with powerhouses in the fashion, music, and luxury industries emerging in the Centennial State the West is no longer a dusty cow town but a chic and modern city. 303 Magazine's shows are not to be missed, as an emerging industry picks up even more speed in the Mile High City. Visit www.303magazine.com for show dates, schedules and venues.