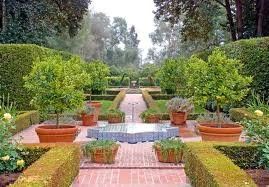 apertureonnature.com
Just outside of Santa Barbara there are 37 acres of beautiful breathtaking gardens known as Lotusland. This property was a love of nature inspired creation of Madame Ganna Walska. Her love of such a wide array of flowers and plants turned into something quite spectacular during her ownership of this property.
Included in these luscious gardens are over 3,000 plants from around the world. The entire premise for these gardens is to preserve and enhance these plants for continued enjoyment and sustainabilty. Along with strolling through these gardens for the pure enjoyment, you will have an opportunity to learn about the history and growth of these plants. Learn about the horticulture philosophy in preserving these plants in a natural way other then harsh pestisides and fertilizers.
Available are educational programs designed to teach grade school children about horticulture. These programs are part of an environmental outreach program specifically designed for the community.
You may also be interested in:
lotusland.org