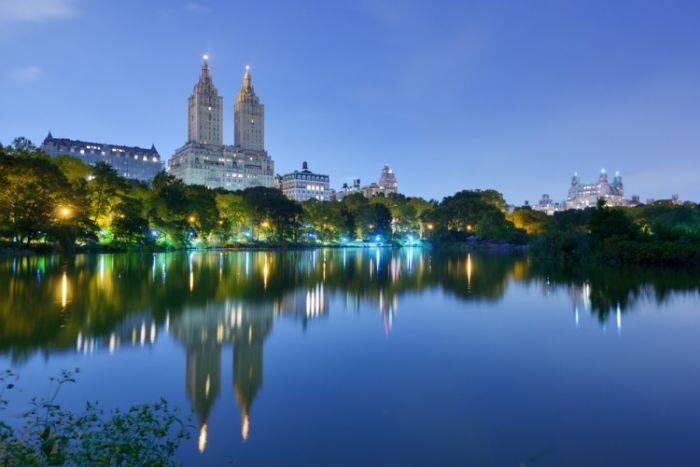 Shutterstock
No matter whether you are 2 or 200 one of the most favored pastimes for most is picnicking. Picnics are great because they can be fun, romantic and as simple or as complex as one would like. The key to having a great picnic is to have an amazing picnic location that suits the mood you are hoping to inspire. From the listing that follows it is guaranteed that you will find an idyllic spot to call your very own.
Central Park NY, NY
Central park is an iconic location in New York. With some of the most desirable real estate offering views of this vast expanse of natural beauty, it is no wonder it is also a much loved picnic destination. The park offers many areas to choose from, including:
●      Conservatory Garden
●      Bow Bridge
●      Strawberry Fields
●      Great Lawn, and
●      Sheep Meadow
To enjoy a day here you will have to pack your meal ready-made, as there is no barbecuing allowed within the park. After you are nourished check out the fountain, zoo or check before hand and take in a festival. There are even opportunities to take a tour of the park by bikes, which are available to rent, a horse and carriage, or a Pedi cab.
If you are planning a get together with more than 20 people, you will need to first make arrangements with the New York Department of Parks and Recreation.
North Shore Oahu, Hawaii
The North Shore is a popular destination for tourists and locals alike. The picnic spots here offer beautiful views of the Pacific Ocean at any time of day and long expanses of beach to stroll after eating. Pupukea is a great choice if you would prefer a rocky crop of beach. It also offers picnic table and restrooms.
Children can sometimes need a bit more excitement. So if you have kids attending the picnic, check out Hale'iwa Beach Park. There is a playground as well as picnic tables and washrooms--not to mention great festivals in the summer months.
Turtle Island, Fiji
If you are hoping for a more romantic mood for your picnic, you may want to consider Turtle Island. This resort takes care of all the food and delivers it by cart or boat. You may select your own picnic spot from one of their 14 private islands or just stay outside your private cottage. The fare at these picnics is a selection of pastries, fine wine and champagne to help set the mood for amore.
South Perth Foreshore Perth, Australia
The South Perth Foreshore is a great option for a more active picnic destination, with uninterrupted views of the city's breathtaking skyline. The foreshore offers recreation such as:
●      Water Sports
●      Tubing
●      Catamarans
●      Fairs
●      Markets
This is a great way to keep busy, especially if you and your guests are the type who likes to be active and entertained.
No matter where you are considering picnicking, be sure to consider what you would like to do. Some are perfectly happy to stretch out in the sun, but children often need some form of entertainment. In order to keep everyone happy pick a destination that offers something for everyone. It is often a good idea to take along a Frisbee, a ball to play catch with and even croquet makes a great picnic game--and don't forget a blanket. Plan in advance and you will be sure to have a great picnic.
This post wasinspired by World Market, one of the most exciting furniture store online. Create an outdoor getaway with outdoor seating, patio furniture, classic Adirondack chairs and more backyard must-haves, at the world market outdoor section.