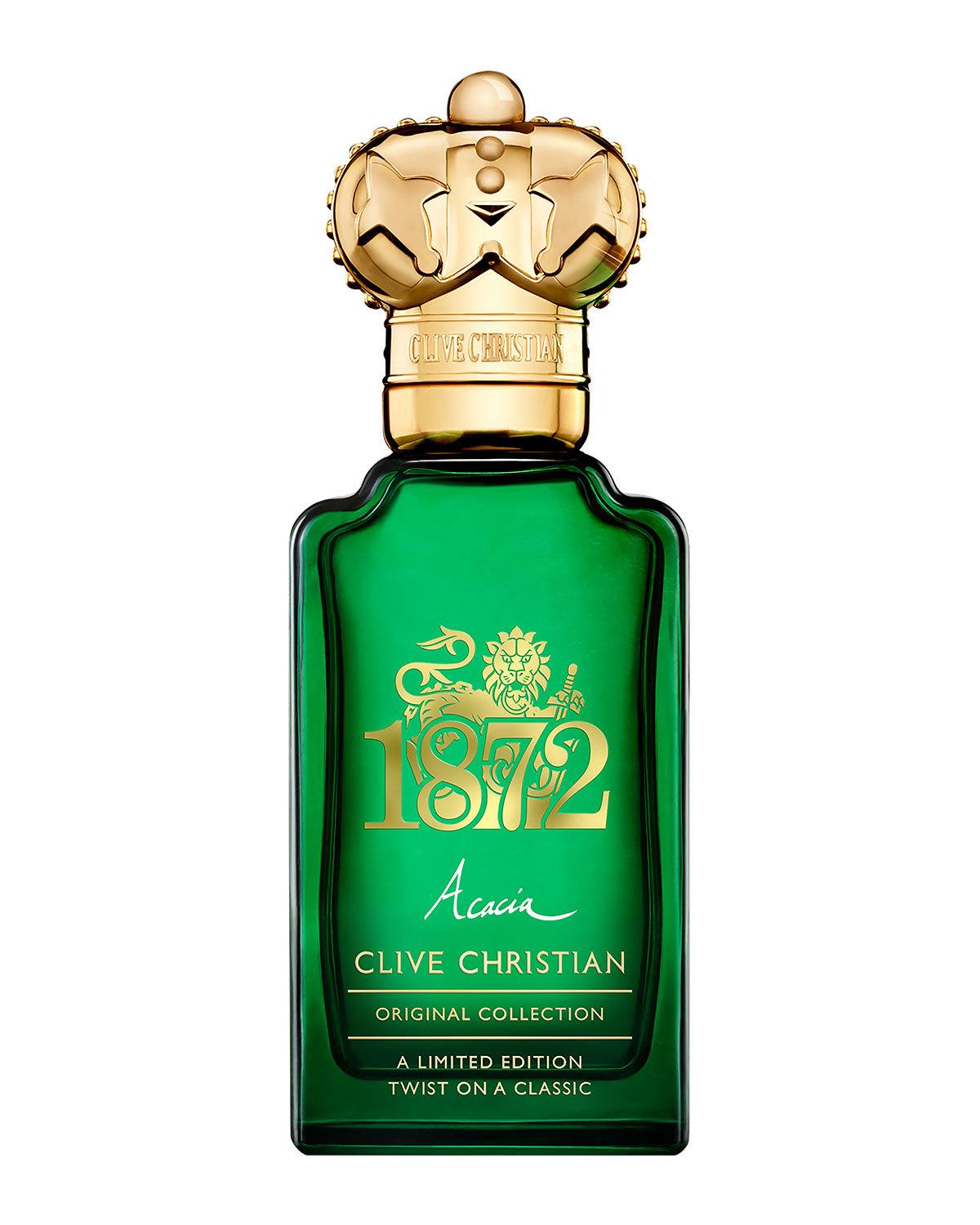 Photo Credit: Clive Christian
Looking for an exclusive gift for that special woman in your life? Perfect for any occasion, these gifts all embody uniqueness, individuality and timelessness.
Limited Edition "Twists" from Clive Christian Perfumes
Known as one of the most expensive perfume houses in the world, Clive Christian has come out with a new Limited Edition "Twists" series. Each perfume enhances and celebrates a single ingredient while retaining the timeless essence of the fragrance's original luminescent scent. The different scents include:
No. 1 Juniper Berry ($895): An elegant bouquet of neroli, orris and lavender, the refreshing heart note of juniper berry mixes with a top note of Caipirinha lime and a base note of oakmoss to produce a sweet, succulent scent.
No. 1 Olibanum Twist ($895): A beautiful blend of magnolia and jasmine remain at the heart of this floral fragrance, while peppery olibanum and citrusy grapefruit infuse it with a modern and intriguing twist.
1872 Acadia Twist ($395): A balanced heart of rose de mai, ginger and sparkling freesia is harmonized by the fragrance's acacia notes. Also find earthy undertones of amber, patchouli and cedar wood.
1872 Bergamot Twist ($395): Bergamot, mandarin, rosemary, sage and lavender make this a clean, edgy scent.
O2 Chair
Perfect for any at-home spa, meditation room or gym, the clinically validated O2 Chair is a favorite of motivational guru Tony Robbins, luxury spas and world-class athletes. The benefits of the O2 Chair have been proven to reduce stress, heart rate and blood pressure, increase physical energy and athletic performance, and increase breathing capacity. O2 Chair's specific movement up the spine encourages the "Breathe In" phase, while the "Breathe Out" phase encourages full release of the breath and discharge of toxins. Participants take an active role in conscious, deep breathing and the benefits last long after the treatment.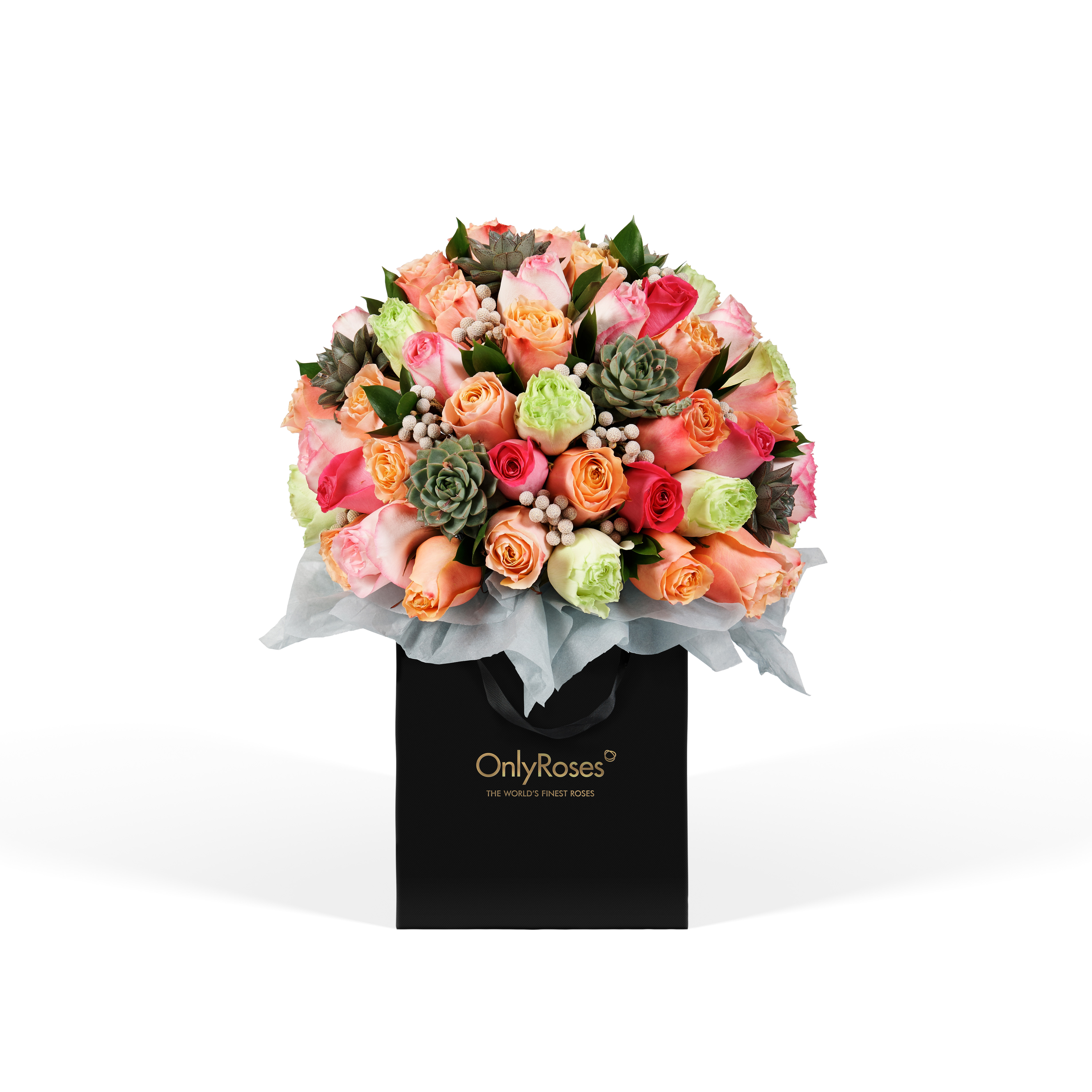 Photo Credit: Only Roses
Only Roses
Inspired by classic Old Hollywood glamour, Only Roses has opened its first U.S. location in Beverly Hills. The luxurious specialty rose brand is known for its gorgeous long-lasting roses sourced from farms in the Andes mountains near Quito, Ecuador. Owned by husband and wife Anian and Sabine Schmitt, Sabine says "Our roses are in our stores at the latest three days after they are cut, whereas if you buy from a regular florist, they will likely source via a wholesaler and therefore the lead time is usually 10 days or even two weeks, so that's why we can safely say they last longer." In addition to fresh-cut classic roses, Only Roses offers natural, fresh-looking preserved Infinite Roses that can last several months up to a year without water. Clientele includes Madonna, Simon Cowell, luxury fashion brands Hermès, Dolce & Gabbana, Louis Vuitton, Cartier and Van Cleef & Arpels, and the Mandarin Oriental and Dorchester Collection hotel properties.
Montblanc Marilyn Monroe Muses Collection
Montblanc has released the latest edition in the Muses collection, this year honoring Marilyn Monroe. The fun, sexy collection embodies the screen siren with a feminine shape inspired by red lipstick and stiletto heels. Classic Montblanc details include a pearl on the champagne-gold clip, and an engraving of Monroe's portrait on the fountain pen pay homage to the classic beauty. The collection's fountain pen, rollerball and ballpoint, along with a white saffiano leather notebook, are detailed with a red kiss and Monroe's iconic beauty mark. Past muses include Princess Grace of Monaco, Greta Garbo, Ingrid Bergman and Marlene Dietrich.