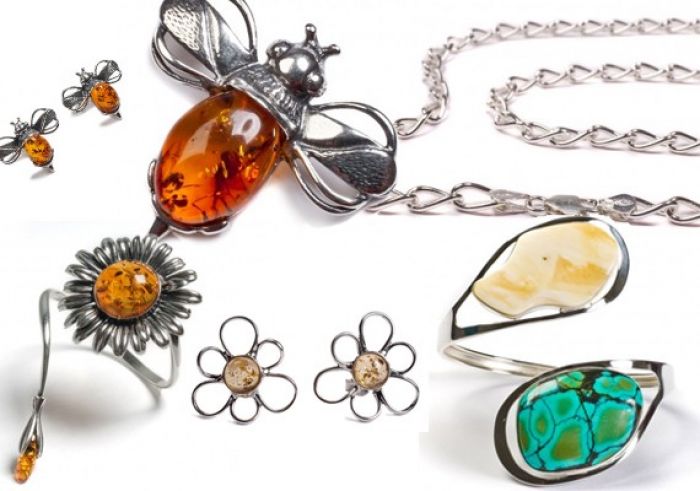 Henryka
Summer is finally here, and with the sun shining, it's the perfect time to get in on some of the latest trends in the world of jewellery. Use our guide below to add the perfect finishing touches and make sure your outfit looks like it just walked off the catwalk.
Flowers
It's festival season and so what better to accessorise your wellies with than some floral touches? It's all about keeping a touch of femininity amongst the mud and sweat. If you're going all out with a mass of flowers around your neck and wrists, try using pastel colours to balance the boldness (unless that's the luck you're going for). If you're not usually the girly type, stick to simple, delicate pieces, such as a single flower on a chain, to follow the trend in a muted fashion.
Blue
Blue has been all over the catwalks for a good few years now, and the love affair continues into Summer 2014. While Autumn is all about royal or cobalt blue, freshen things up with hint of turquoise, the perfect holiday shade. Wear with an all-white ensemble to really show off your accessories, or team with complimentary colours for a fun yet colourful approach.
Silver
For a look that's versatile enough to take you from day to night, try silver jewellery instead of gold. The cool tones against warm skin will really show off and enhance your tan. Keep it plain for the best look, think layers of silver chains, or chunky silver chokers. If you prefer to add a touch of colour simply add a pendant.
Bugs
If you're looking for a trend that's just a little bit different from the rest, this is the one for you. While you might be thinking of butterflies and dragonflies, these bugs aren't meant to be of the delicate type. Thinks bees, beetles and wasps, if it's ugly, it's in. Take inspiration from the Egyptians with bejewelled scarab beetles, or tone the look down a little with a bee pendant or brooch.