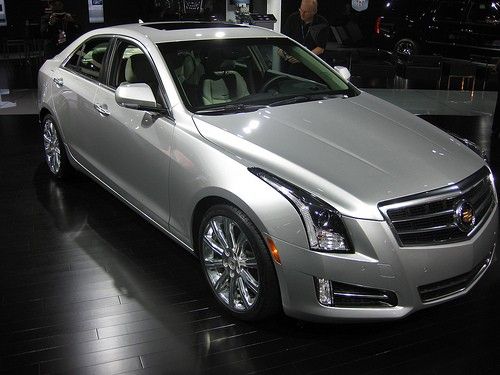 Image via Flickr autoviva.com
When we think of road trips we imagine long stretches of beautiful landscapes, good radio programming or MP3 playlists, and a steady flow of delicious snacks. Some vehicles seem like they were developed specifically to make road trips more exciting and comfortable. Here are a few of the most luxurious road trip vehicles.
Cadillac ATS
BEST ROAD FEATURE: Agile Moves
MSRP: $33,000
In either four or six cylinders, this car moves like a lioness on the prowl. It takes curves like a high-speed train on rails, and it never makes the passengers sick because it absorbs any bumps or excessive turn force. People on road trips will love how much less gas the lighter frame eats-up, compared to the larger models.
Swift and attractive, this mid-sized vehicle has more luxurious options than high-end cars. Drivers love the tech bonuses, such as Cue: this touch and swipe screen replaces all of those tiny buttons and digits. Test drive one of these powerful beasts at Williamson Miami Cadillac and you won't want to consider anything else.
Cadillac XTS
BEST ROAD FEATURE: Roomy
MSRP: $44,075
With a trunk huge enough to fit a few of your children and all of your luggage, as well as this week's groceries, this car is spacious enough for any road trip. Your daughter won't be griping about your son's elbow brushing hers, because the backseat could fit a clown brigade.
While this model has a lot of benefits, some people think it's too big. It is great for a full family on the road, but if you're a single or not inclined to take many road trips, this thirsty car might not be the one. Consider the Cadillac ATS for something sleeker.
Honda Odyssey
BEST ROAD FEATURE: TV Screens
MSRP: $44,335
Not only is the Odyssey like taking your entire house on the road, but it all resells quite well. Honda's keep their value for a long time, which makes this road-worthy vehicle a great choice for your next odyssey.
Your children will love watching cartoons while they ignore your attempts to play license plate games. But don't feel bad, because the Odyssey has great features for the old folks, too: 16 cup holders and seat warmers will make any grownup glad to be alive and on the road.
Honorable Mentions
While we all love luxury and fine high-end qualities in a car, sometimes there's something to be said for a throw-away car.
Beaters
BEST ROAD FEATURE: Care Free Spilling
MSRP: $850
Sometimes nothing beats a junky old car on road trips. While it might add a little excitement to your trip (when it can't start or make it up hills), it will also relieve your mind to know that drink spills and cookie crumbs just don't matter.
People with nice vehicles have to care about keeping the car presentable for at least a decade, whereas beater owners have no such concerns. So go ahead; take a beater on your next road trip and experience a care free drive.
Road trips are meant to be fun and luxurious. When you find the right vehicle, everything else just seems to fall into place. This summer pack your cooler and head off into the unknown for greasy food and cheap motels along the way, because a road trip is calling.
Image via Flickr by That Hartf