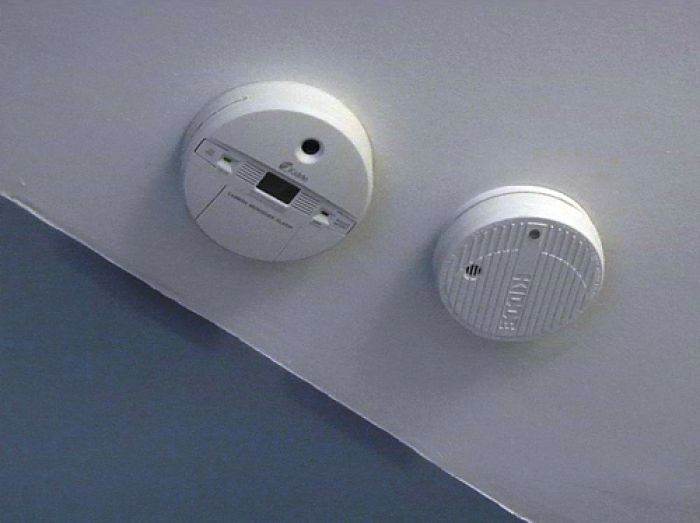 Whenever we leave our homes it is an automatic process to activate the home security system to protect our possessions. Too often we forget to protect what really matters in the house, our families. As the home is a sanctuary from danger we often forget and ignore the potential dangers surrounding us. Many children are killed or injured by fires every year in Australia but some planning and forethought can prevent it from happening to your family. Children will live with burn scars and trauma for the rest of their lives so it is essential that every household has a plan prepared to effect if a fire breaks out in the home.
1. Install smoke alarms
It is now a legal requirement to install and maintain fire alarms on every level of your home. Installing a smoke alarm is the first stage in protecting any home because you cannot hope to escape if you do not know there is a fire taking hold of the house beneath you. Looking after a smoke alarm shouldn't be difficult but it is important to monitor them constantly. It is important to follow these steps:
· Test the alarm – Weekly
· Clean the alarm – Monthly
· Change the battery – Biannually
· Replace the alarm – Every 10 years
2. Fire blankets and extinguishers
Fire blankets and extinguishers can potentially enable you to battle small fires before they take hold of your property. If you are not confident, however, then you should leave and make your escape, rather than stay and panic. Using an extinguisher can be challenging in an emergency if you are not familiar with the process so make sure you know it well before you need to. When using an extinguisher be sure to aim at the base and source of the fire and never do so until you have called the fire department and raised the alarm. Fires can spread very quickly and unpredictably so it is vital to call for help before attempting to extinguish the fire yourself.
3. Planning saves lives
Silly as it may sound, sitting down and planning how to escape the property in the event of a fire is one of the best ways to save lives. It is important to take this process seriously because otherwise your children will not. Plan as many escape routes as you can and practice escaping through those methods with your family. Designate a meeting point and explain what to do if both parents happen to be unconscious. Teaching your children these survival skills could save not only their lives, but potentially yours too.
4. Child fires
Children are often both the cause and victims of fires. Fire education is very important because it will enable children to understand the dangers of fire. It is, however, just as important to be responsible with anything that could cause fire. Matches and lighters should be kept well away from children no matter how inconvenient that makes smoking for you. A zippo lighter can be started by anyone and will not go out until it is far too late if it is left unattended. Responsibility has to be taught regularly in the home and it is important that you lead by example and take fire very seriously.