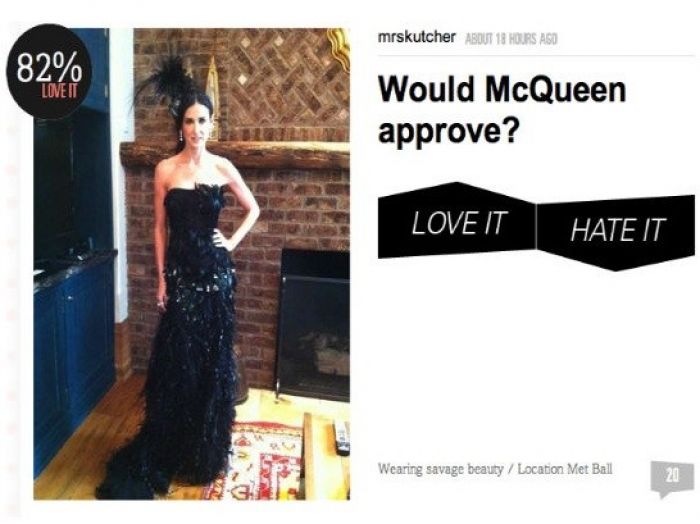 fashism.com
Diamonds may be a girl's best friend, but tablets give better fashion advice. These days, there are apps that can help you organize your wardrobe, style your outfit, identify new trends and even share your wisdom with other fashionistas. With only an internet connection and a few minutes of your time, your tablet can make you the most stylish trendsetter this side of Milan. So if any of you beautiful young people really want to make an impression the next time you hit the town, drop what you're doing and download these four awesome fashion apps on your Android tabletstoday.
1)      Stylish Girl. A hit at New York Fashion Week, Stylish Girl is a new must-have app for keeping your wardrobe organized. This free app allows you to upload all the clothes in your wardrobe to a digital closet where you can mix and match different outfits in a virtual dressing room. It saves you the grunting and sweating normally associated with actually trying the outfits on, which should reduce your prep time in the mornings. Stylish Girl also features a planner, an Internet shopping tool and a travel function to help you pack your suitcase quickly and efficiently. And guys don't let the name fool you – the app works just as well for men's clothes as it does for women's.
2)      Mobo Fashion Trends and Deals. Need to keep your finger on the pulse of fashion? Then download Mobo Fashion Trends and Deals. This app will bring all the latest runway looks directly to your tablet screen and provide you with the inside scoop on where to purchase the hottest new looks for less. It's perfect for fashionistas who want to wear Chanel on a Zara budget.
3)      Fashism. Being a fashist isn't always a bad thing – at least it isn't when you're referring to Fashism, the latest and greatest style advice app for Android. Fashism uses a simple "Love it or Leave It" format to allow users to get feedback on their looks. You simply upload a photo of your outfit and then watch as other users vote it up into the club or down into the back of the closet. You can also attach questions to your pictures to generate more informed feedback – like "Does this necklace work with this mini?"
4)      Fashion Language Guide and Quiz. If you want to be a proper trendsetter, you need to be able to speak the language. The Fashion Language Guide and Quiz app will turn you into a walking encyclopedia of runway jargon. You'll be able to drop "badla" into casual conversation and you'll never be left wondering what "ruching" means again. Best of all – the app is free. That's a rarity in education these days.
Your new Android tablet can revolutionize your wardrobe, so make sure you use it to its full fashionable potential. Download these apps today and you'll never have to worry about turning heads when you hit the streets again.