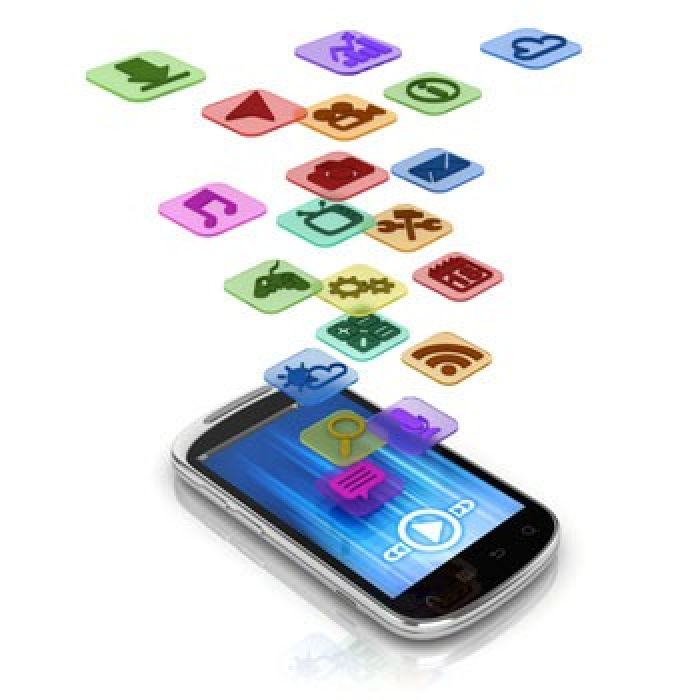 We've all been guilty of having one of 'those' months. You know the ones. You spend a little more than you expected on a few treats – after all, you work hard; you deserve them. And then the bills arrive and we shudder at the cost. How can you have been so slack on monitoring your finances?
You swear it'll never happen again, and that from now on you're going to budget better. But we've all been there, and we all know it's not going to happen. If this sounds like you, now is the time to change!
Armed with nothing but your smart phone, it has never been easier to keep your finances in check. Here are five of the best finance apps for Android smart phones that you really can't afford to miss:
Cash Droid
Cash Droid is one of the most comprehensive and user-friendly finance apps around. If you're looking for an app that will recall your payments, plan your income and outgoings, and even forecast your financial situation – then look no further.
Your data is analyzed in easy-to-understand, bite-sized chunks. Whether you want to track your past transactions, or see how well you're doing this month; the interactive reports are easy to manage and understand. With full support for multiple currencies, and safe data backup; budgeting and managing your finances has never been easier.
Pageonce
Pageonce allows you to track, control, and pay all your bills in one secure place. Trusted by millions, you're able to manage your bills and money quickly and easily. The app will send you notifications when your bills are due, and – depending on your level of subscription – you can pay these bills on the app.
Users can also view detailed bill and account statements, as well as monitoring credit card and bank transfers. A great unique feature is that you can also track your mobile phone usage so you never go over your phone bill. Handy for a mobile phone app!
Expense Manager
If you're struggling to handle your day-to-day finances, Expense Manager is a great app to help you manage your expenses and incomes. You can monitor your weekly, monthly and annual expenses in a simple dashboard.
As well as its budgeting and tracking features, the app also allows you to schedule recurring and one off payments, receive payment alerts, and monitor currency exchange rates. You can also photograph any receipts in the apps dashboard to keep for your records.
Debt Payoff Planner
Rather than letting your debt snowball, help reduce it in record time with the Debt Payoff Planner app. The app helps you work out the quickest way to get debt free, by analyzing which debts you should pay off first. You can track payments and use the graph features to see just how long it'll take to become debt free.
The monthly snap-shots will help you track your progress, and you can export the graphs to help you plan your debt relief plan away from the app. Depending on your subscription level, you can also set up and amend prepayments.
Mint.com
Mint.com for Android lets you track, budget, and manage your money easily. Easily synced with the online and tablet versions, you will always have access to your account. This means you can manage your money wherever you are.
The safe and secure app is passcode protected, and can be deactivated online should you lose your phone. With the Mint.com app you can track your budget and spending with ease, monitor all your accounts, and receive text alerts for unusual account activity, upcoming bills, and low balances.
Monitoring your money has never been easier, thanks to technology. These apps are the perfect solution to help you manage your money wherever you are. Whether you're looking to be more money savvy, get debt free, or just keep an eye on your finances – there is certainly an app for you.
Clare Brady is a financial journalist who writes on a range of subjects including money saving advice, loans, and financial planning. Click here to read her recent guest blogs for Payday Agency.