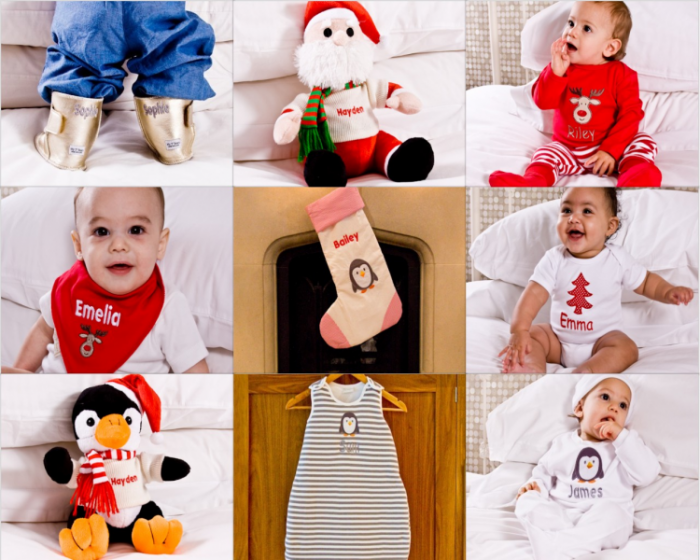 sa
Buying luxury items for yourself can be fun and is a nice way to reward yourself for all the hard work that you do but treating your baby with a gift that is really special is even more enjoyable.
Below are five of the best products that I have come across online that are sure to please
1. Leather booties with a sheepskin lining - every fashion conscious baby should have a pair of these to keep their feet warm in the winter and if you order from an online store such as my1styears.com, you can have your son's or daughter's name embroidered on each boot. Blue for a boy and pink for a girl are the traditional colours but you can of course choose a different colour if you prefer.
2. A fleece robe – if you want to make sure that your baby stays warm when he or she gets out of the bath tub, a luxury fleece robe is the perfect solution. The soft fabric feels great on sensitive skin and its absorbent quality means that your little treasure will be dry in no time. Robes that have a hood will help to keep your baby's head warm and they look really cute too!
3. A silver stand for your child's birth certificate – if you would like to buy your baby something that they can treasure in later years rather than a practical present that they can wear every day, a birth certificate stand, engraved with a personal message from yourself, is one option that is worth considering. If you are worried about the certificate being damaged over the years, a holder or frame may be a better idea.
4. A pewter tankard – in common with the above suggestion, this is something that can be kept and used in the future. More suitable for a boy than a girl, although there are no hard and fast rules, pewter tankards are a traditional gift and are still very popular. You can have a tankard engraved with a message of love from you and your partner, which your child will be able to look at in the years to come when they need a reminder of just how special you think they are.
5. A gift set – usually packed in a luxury box and containing items such as personalised blankets, shoes, soft toys and towels, a gift set is a great choice if you really want to spoil your little son or daughter. If you do not like any of the sets that you come across online, you can of course make up your own by ordering individual products and then packing them in a beautiful box before presenting them to your baby.
You will find many other great gift ideas on the Internet but the above five are those that I think most parents and their children are sure to love. The nationwide delivery services that online firms offer makes shopping for luxury items for your baby a pleasure rather than a chore.
About the Author:
My1styears is an online company that provides unique, interesting, and competitively priced gifts for babies and toddlers. You can follow us on https://twitter.com/my1styears