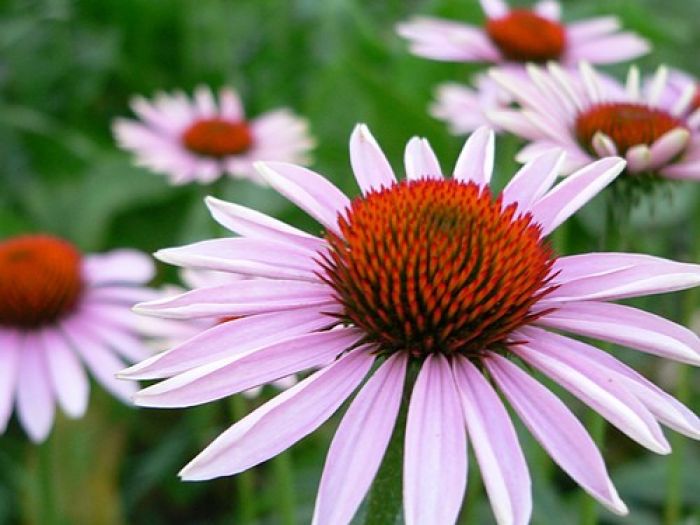 Image By: Domenico Salvagnin
I don't know about you, but after a long working day I find nothing more relaxing than knowing I can just sit in my comfortable home and relax.
But home isn't just about what's inside the walls, it's also about what's right outside. A well kept, luscious garden is often a sign that the owner loves his home, whether they have green fingers or not.
But no matter how inviting your garden is at present, these luxury gardening gadgets will help you to make it even more welcoming.
1) Planika Outdoor Open Fire Collection
Who says you can only have a fireplace indoors? Planika Fires recently designed a beautiful collection for those who like outdoor fireplaces too.
Their models are stunning and thanks to their clever design your fire will last up to 7 hours, even in the presence of a breeze. You can choose from several shapes and they're sure to gift your garden with the magic you're looking for.
2) Serralunga's Light Up Pods
If you are really into creating an ambience for your garden, Serralunga have a selection of stylish pods that light up when it gets dark.
They come in many shapes and forms, and are designed by artists from countries including Italy, Germany and France. Put these next to one of the Planika fire jars and your garden is bound to be one of the prettiest in town.
3) Chapelwood Hanging Bird Table
No garden is complete without a few feathery friends; it always cheers me up to listen to the birds singing when I go for a morning run in the fresh air. So why not have a look into some birdfeeders?
The Chapelwood hanging FSC bird table may be just the thing you are looking for – it's pretty and is bound to add character to your garden. Plus you'll be helping the poor animals that are seeing their natural habitat being replaced by concrete every day. In your own little way, you'll be contributing to the preservation of nature and... well, you won't be killing two birds with one stone.
4) Tonino Lamborghini Garden Tools
Have you ever wanted to own a Lamborghini? Well here's your chance! Tonino Lamborghini garden tools allow you to take care of your garden with style. The set includes chainsaws, trimmers, shrub shears and more.
Even though I said set, you don't have to buy all the tools at once. If your budget is stretched you can just get the one you need, but these are all so sleek it would be a shame to mix and match!
Okay it isn't a car. But it's still Lamborghini.
5) Gucci Gardening Boots
Well, after thinking of all these ways to make your garden a nicer place, there is nothing wrong with wearing something a bit posh while working on your garden!
If you're into expensive footwear Gucci 's Edenburg gardening boots will likely take your fancy. They may be made of rubber, but nobody can deny just how elegant they are. Available in black, green and bright pink, it's almost a shame to use them in the garden...
I can't say that I'll be investing in a pair, but then pink's never really been my colour.
What other gardening gadgets and garden furniture have you spotted on your trips around the local garden centre?