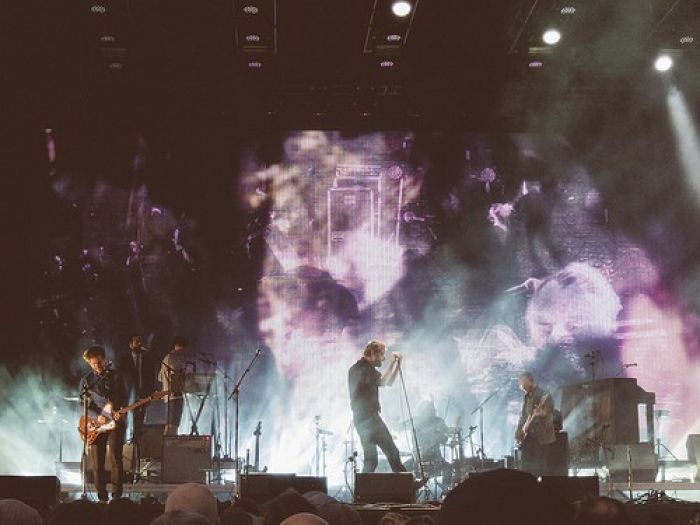 O.Taillon
Whether you're at your summer home or off vacationing somewhere beautiful, the right music can make an already enjoyable experience even better. If you want to ensure that your iPhone is loaded with the perfect mix of new music, here are the five albums you'll want to get before your summer officially begins:
Trouble Will Find Me by The National
When a band has already released five albums that have been well received, it's easy to expect their latest work to be a let-down. But The National successfully bucked that common pitfall by releasing an impressive sixth album.
While the songs on Trouble Will Find Me are more accessible than some of the band's other work, that doesn't mean it's boring or vanilla. On the contrary, the album shows the band's confidence in their two biggest strengths, which are their drumming and vocals.
Amygdala by DJ Koze
Of all the albums on this list, Amygdala is probably the most versatile. Regardless of what you're doing at the time, you can play this album and count on it to create a great ambience.
Acid Rap by Chance the Rapper
Not only is the album quite impressive because of Chance's young age, but it also stands out because it manages to please both people who love hip-hop and those who are fairly skeptical about the genre. Throw this on after the sun goes down, and everyone you're with will be feeling it within minutes.
Random Access Memories by Daft Punk
Unless you've been stuck under a rock for the last month, chances are you've already heard Daft Punk's awesome single, "Get Lucky." For anyone who was worried about whether or not Daft Punk could live up to the hype of this album, they not only lived up to it, but actually exceeded it.
What makes this album so interesting is even though it has obvious influences from the seventies and eighties, Random Access Memories is full of excellent songs that can't really be compared to anything else that's out there right now.
Modern Vampires of the City by Vampire Weekend
Summer just wouldn't be the same without music from Vampire Weekend. And now that they've released a new album after a three-year wait, you won't be alone if you find yourself putting it on repeat.
Although this album is different from their past work, that's not a bad thing. Songs like "Diane Young" will immediately grab your attention. Others like "Hannah Hunt" are much more subtle. You probably wouldn't notice it playing in a furniture store in Harrisburg, but as soon as you hear it once with headphones on, you'll be completely hooked!