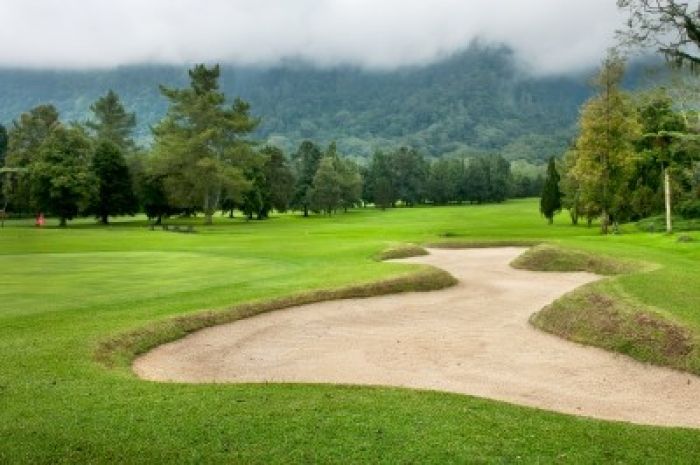 from freedigitalphotos.net
One of the sports known to be a favorite of the affluent is golf. Itís a given, most sports often require you to spend on gears but this one is well known for its luxurious game venues. Here are some of the golf courses known for their expensive premium service and global recognition through the tournaments they host throughout the year. Be in any one of these and you might actually be rubbing elbows with the rich and the famous.
1. Shadow Creek Golf Course (U.S.A.)
At $500 per person, per round, this golf course lands on the top spot in this list. Shadow Creek is located in North Las Vegas, Nevada, and boasts of sparkling creeks, waterfalls, and manicured garden. It is owned by casino mogul Steve Wynn and was designed by Tom Fazio. Here you can experience being driven to and from the course in a limo and getting your own personal caddy.It is said to have over 21,000 trees that hide the course from the publicís view. Unsurprisingly, it remains to have exclusive clientele, catering to those who are guests of an MGM Resorts International.
2. Pebble Beach Golf Links (U.S.A.)
Known to be a venue for the US Open and Ryder Cup, the Pebble Beach Golf Links is one of the most famous courses in America. It is admired for its breathtaking seaside views which you can enjoy at $475 per person, per round. Playing here allows you to get intimate with nature as most of the holes are situated near the rocky coastline. Designed by Jack Neville and Douglas Grant, this golf course in California have thrilled golfers and spectators since 1919. †
3. Old Head Golf Links (Ireland)
An interesting historical event is associated with this golf course in the Old Head of Kinsale in County Cork, Ireland. When the RMS Lusitania sank in 1916, the Old Head was its closest point of land. The event prompted the U.S. to enter World War I. Today, this course is wrapped with †controversy because the locals are not happen with the fact that they are prohibited from accessing Old Head of Kinsale, the famous landmark. The Old Head Golf Links is known to offer a challenging play amongst the terrain, while providing a blend of Irish hospitality. Its clubhouse also includes the Lusitania Bar, the 5-star de Courcey Restaurant, and a new formal Private Dining Area. Itís priced at $400 per person, per round, and promises an unforgettable sports experience against the backdrop of a stunning view.
4. Pinehurst Course Number 2 (U.S.A.)
Prepare your favorite clubs and specialty grips while dishing out $375 and you can be able to take part in this Donald Ross masterpiece. The Pinehurst Course Number 2 is known to be the signature course out of the others that are part of the Pinehurst Golf Complex. This course in North Carolina has hosted several major tournaments and is set to be the venue for the US Open in 2014. Likewise, this course also offers other packages, including overnight accommodation with dinner and breakfast.
5. Kingsbarns Golf Links (Scotland)
There are a lot of other golf courses has higher rates, but the Kingsbarns Golf Link is highly notable even outside the U.S. Situated just seven miles southeast of St. Andrews, the ďhome of golf,Ē this course annually hosts the European Tourís Alfred Dunhill Links Championship. It was designed by Kyle Phillips and known to be the most expensive in the mainland UK, having a rate of $300 per person per round. It has just recently opened but the site has been known to be a venue for golf since 1793.