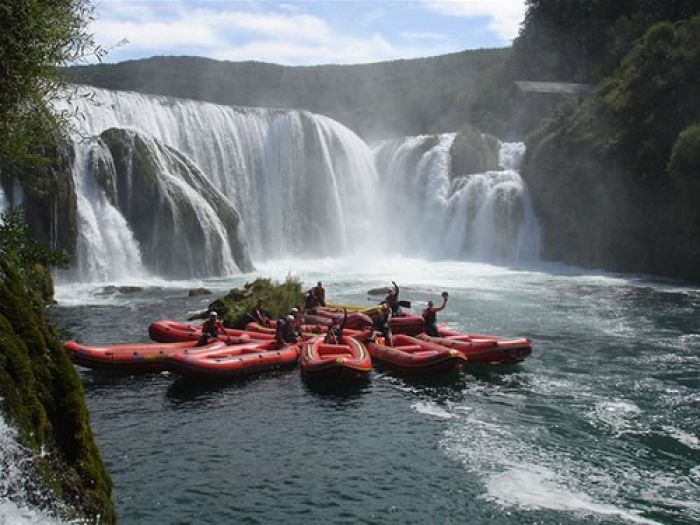 CC image from Flickr
So you've cruised to the Caribbean, Mexico and even Alaska. You've seen some gorgeous scenery, but you're looking for something a little more exotic and a lot more luxurious for your next cruise. Where should you be looking?
To start, you need to look well beyond North America if you want to find something truly different. Read on to discover some often-overlooked gems, places where you'll find all the accommodations and fun you desire but without the huge crowds. You may even learn some new things about the world.
Cunard's Kuala Lumpur Tour
Malaysia's best-known city is an exotic mix of old and new. Though Kuala Lumpur has skyscrapers and modern transportation, they are surrounded by Moorish architecture and parks that highlight the abundant local flora.
You'll dock in Port Kelang, and from there you can visit Petronas Towers or go for a visit with a traditional Malay family. Unlike when rafting Georgia rivers or taking a dip in the cruise ship pool, you can bring your camera for photo ops at the Sultan Salahuddin Abdul Aziz Shah Mosque and Alam Shah Palace, where the former Sultan of Selangor resided.
Silversea's Cape Town Cruise
You may not think of Africa when you think of cruises, but its vast coastline makes it a perfect destination for the adventurous luxury traveler. Silversea offers a Cape Town cruise that also visits four other ports along the Eastern shore of South Africa and Mozambique.
 Like Kuala Lumpur, Cape Town blends old and new architecture along with some exciting natural scenery. You can also view the towering Table Mountains from the harbor.
Crystal Cruises Trip to Antarctica
Only the heartiest luxury travelers can make the journey to Antarctica, where the pristine wilderness has been largely untouched by human hands. You can watch the native wildlife and experience a land that only a small handful of Earth's inhabitants have ever tread, from seeing the whitewater caps along the shore to viewing penguins frolicking on the ice.
As a bonus, the cruise starts in Buenos Aires and ends in Valparaiso, so you'll get to see South American culture as well during your journey.
Seabourn's Mediterranean and Atlantic Sojourn
This cruise offers literally dozens of stops along the Mediterranean Sea and Atlantic Ocean, including Lisbon, Portugal; Seville, Spain; Amalfi, Italy; Bordeaux, France; and Tilbury, England. You can immerse yourself in the history of Europe while seeing architecture and landmarks that have changed the course of history.
This cruise is also unique because it lasts an entire month, which gives cruisers plenty of time to relax and adjust to the cruising schedule. There are also several overnight visits, offering a look at what the typical day in the life is like for local residents.