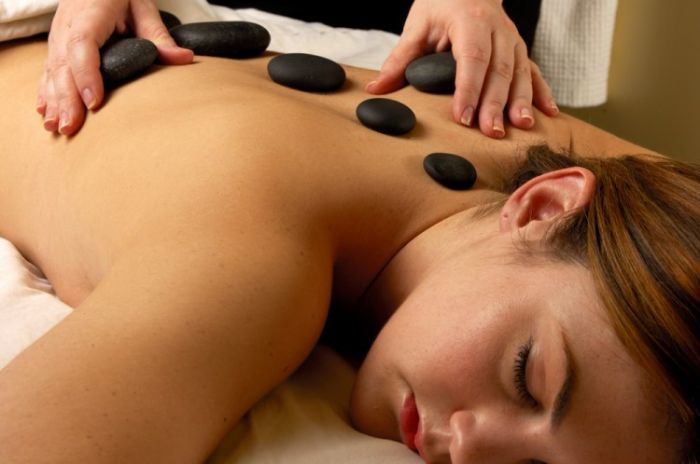 massagetherapyprograms.net
Whether you are in your 20s, 30s or 40s, heading to the spa at least once a month is a good idea. You deserve this break from the drudgery of daily life. However, not all spas offer the same treatment or provide the same experience. Finding the best spa is important to achieve what you seek – relaxation of the body and mind and rejuvenation of the soul.
Lose Yourself in the Indulgent Treatment
Spas that specialise in seaweed skin treatments can be a good option. These treatments offer the best relaxation and rejuvenation for both men and women. Whether you have dry and damaged skin or oily and acne-prone skin, you may benefit from the seaweed treatments. What can you expect at the spa? Here are a few hints to arouse your curiosity.
Step 1: Choose your favourite music. You can bring your own CD when you visit the spa. They may also provide a collection of soothing music to enhance your experience. The therapeutic properties of music will boost the relaxation of your tired muscles and refresh your frayed senses.
Step 2: Step into the steam cabinet. Before you begin the seaweed treatment, you will need to spend a few minutes in your individual steam cabinet. It is necessary to open up the skin pores. Clogged pores are a major reason for the dull look of your skin. The steam will open these pores and let the nutrients flow in.
Step 3: Indulge in a relaxing soak. The seaweed bath prepared for you at the spa includes hot seawater and hand harvested seaweed. A soak in this bath for an hour will provide your skin and hair with ample amounts of nutrients – vitamins, minerals and trace elements. The seaweed detoxifies, exfoliates and nourishes at once.
Step 4: Couple the bath with other treatments. You need not limit your spa experience to a refreshing seaweed soak. Combine it with an energising body wrap, a brightening facial and a calming head and body massage. Complement this near perfect arrangement with a soothing foot rub. Let your entire body drink in the benefits of seaweed!
Step 5: Complete with a cold shower. While the steam opens the skin pores for treatment, the cold fresh water shower closes them. This is necessary to keep the nutrients locked in and the skin moisturised and hydrated. This invigorating shower will be the perfect end to your luxurious experience.
Additional Choices to Enhance Your Spa Experience
The seaweed therapy offers numerous benefits for your skin and hair. It is also a relaxing experience for you. However, a little planning and research may lead to something even better. Find out the answers to a few questions to ensure that not only the spa treatment, but your entire experience, is superb.
Availability of group or couple sessions: Whether you want to spend a romantic weekend with your partner or a fun-filled weekend with your cousins, couple and group sessions at the spa can offer the best opportunity for you. If you are planning a little retreat, this can be the perfect choice.
Availability of relevant facilities: Does the spa offer fresh towels and bathrobes for guests? Make sure you ask this beforehand. Another important question you must ask is whether hair drying facilities are available at the spa. You may find it to be a hassle to dry your hair after the soak.
Availability of refreshments: A nice cup of herbal tea after the completion of treatment at the spa can be a great way to end your day. Check whether the spa has a place to sit and relax before and after treatment. A loveseat by the window or comfy armchairs by the fireside can be ideal seating in such a room.
Book it for Yourself or Gift it to Someone Special
If you are eager to enjoy a weekend at the spa, book a place. It may not always be necessary to book the spa treatment in advance; however, you never know when the place will be busy and you will have to wait. It is also a better idea to book in advance if you plan to visit the spa with your partner or with a few friends.
Cost Considerations: Cost is another consideration you may have. If you opt for individual treatments, you may be billed separately for each of them. You may also opt for a spa package. Find out the cost details of the two and compare them. In most cases, packages are more cost-effective choices than separate treatments.
If you are planning to gift a spa weekend to someone special, you may book it for them with a choice of natural skin care treatments. You may book it for the two of you for your anniversary. You may also gift it to a close friend before their wedding. An even better idea will be to book a group spa session for your group of friends.
Spa hampers and vouchers can be gifted to individuals on special occasions such as birthdays and anniversaries. If you are unable to decide which treatments will be appropriate for the recipient, opt for a gift voucher instead. Different values of vouchers are available from the spas. You may also gift them skin care products available from the spa.
Location Considerations: The seaweed spa therapy is available at select places only. You may find out the locations of the spas that offer these treatments from online resources. If the spa has a website, you may also check it out to find all necessary details such as treatments, costs, booking procedures and so on.
Spas in picturesque settings are popular among clients; the reason is simple – the natural splendour of the surroundings enhances the experience of guests. Also, make sure that the spa is not too difficult to reach. It may be a little away from the city; however, if it is too remote a location, transportation may become a hassle.
Find a spa retreat and book it for an indulgent experience for your body, mind and soul.
Eva Green is a professional writer. In this article he has given idea on beauty care, in particular natural skin care. The author is solely responsible for the views and images provided in the article.