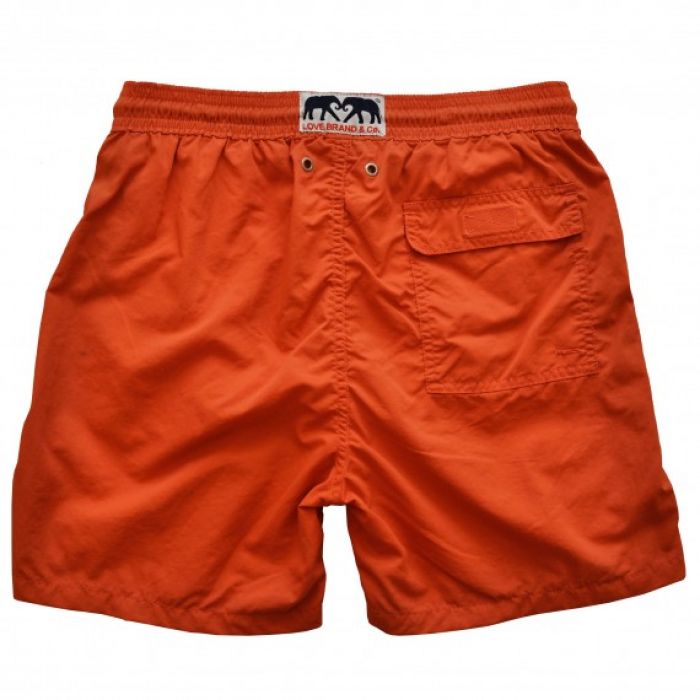 Love Brand & Co.
Love Brand & Co. is a British luxury swimwear brand, for men, boys and babies, established in 2011, with Oliver Tomalin as Creative Director, following the vision of "product/problem association". helps your find the best Valentine's gift! Suggesting 5 perfect colour choices for the occasion.
Be different and surprise to your man with Love Brand & Co. trunks, a  state-of-the-art men's and boy' swimming trunks for the fashion conscious swimmer. The new swimwear is thoughtful in design with fantastically charming prints, careful in construction and boasts a "loving" charitable aspect to them also.
All the trunks have a stylish European cut (above the knee), loosely tailored for relaxed and comfortable fit. They are made from quick dry fabric and sport engraved water escape eyelets, with alloy tusk shaped drawstring aglets.
1. The hip/trendy man. Coral red block colour, £118.
2. The classic stylish man. Between the lines red,Classic nautical stripes on a white background, £128.
3. Man with a sense of adventure. Cherry on top:Large white cherries on a red background. £128
4. Man with a special sense of humour. Loud & Lucky:Large red ladybirds on a white background. £128
5. The super loving charming man. Bundles of Love:Red & blue looped swirls on a blue background, £128.
Whatever the personality of your partner, Love Brand & Co. has a variety of 15 fun and imaginative colourways, which are a combination of bold graphics and vintage prints and block colours.
This sophisticated St. Valentine's gift is wrapped in a high quality "ivory white" drawstring pouch complete with logo and packaged in a luxurious white glossy box.
Love conscience with your fashion! Consumer of Love Brand & Co. will contribute to charity, as a donation of 5 % of profits to "Elephant Family" to save the Asian elephant from extinction in the wild!
 Available to purchase online at: www.lovebrand.com
Love Brand & Co.
Cherry on top_Love Brand & Co. trunks
Love Brand & Co.
Loud and lucky_Love Brand & Co. trunks
Love Brand & Co.
Bundles of Love_Love Brand & Co. trunks
Love Brand & Co.
St. Valentine's lifestyle image_ Love Brand & Co.