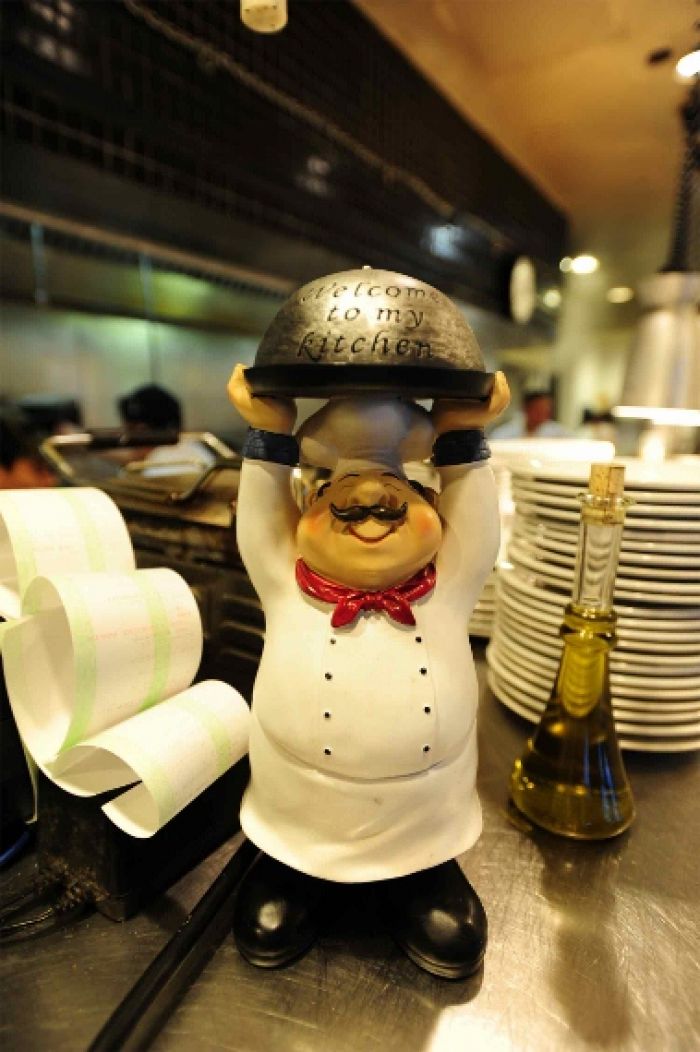 Russell Hirshon
5 Ways Extra Virgin Has Modernized Italian Food
When most people think of Italian food, they conjure up images of simple, flavorful meals filled with pasta, cheese and pizza. Italian food has ancient culinary roots that are often influenced by region. When it comes to today's Italian food, Extra Virgin restaurant has taken steps to modernize it, adding their own influences in order to provide people with delicious food infused with traditional Italian roots, with a few modifications along the way.
"Although Italian food has strong historical roots, it has always been regionally influenced," explains Chef Scott Jenkins, the executive chef at Arlington-based Extra Virgin restaurant. "Not only is it influenced by location, but also by the changes that are going on throughout the world. We like to think that we are keeping up with these changes as we work on implementing more positive and modern changes."
According to the National Restaurant Association, there are many trends right now in dining out as a whole, including such things as locally sourced ingredients, healthy kids' menu options, and sustainability. Here are five ways that Extra Virgin is modernizing their Italian menu:
· Healthy. Extra Virgin is in the process of upgrading current selections or replacing some older dishes with healthier constructions of traditional dishes. This will include more grilled and broiled dishes, which will lessen the need for frying foods.
· Style fusion. There is a harmonious world with families traveling and living not just in surrounding regions but in different countries, and they are working on a fusion of styles and tastes to play a role in the new menu selections.
· Seasonal. They will be focusing more on creating dishes that use seasonal vegetables. This will provide fresher, more flavorful ingredients, and willhelp them provide more sustainable dishes.
· Specials. By offering nightly and weekly specialty dishes, they are able to focus on providing customers with dishes that are timely and tasty, while giving them a range of options.
· Express. Keeping up with busy modern times, they offer an express lunch buffet, Monday through Friday from 11:30 a.m. to 2:00 p.m., which features a build-your-own pasta station.
"We are working on incorporating these factors into our menu," adds Chef Jenkins, "and we are excited about bringing about change that we believe our customers will appreciate."
Extra Virgin restaurant is located in Arlington and features an olive-oil-inspired menu and décor. They host a variety of live entertainment acts, featuring jazz music, and offers late-night dining. The restaurant specializes in modern Italian cuisine, with options include such specialties as wood-fired pizzas, pastas, meat, poultry, and seafood, as well as vegetarian options. They also offer lunch specials, as well as new weekly menu specialties.
stockphoto_dreamstime
Seasonal & Sustainable