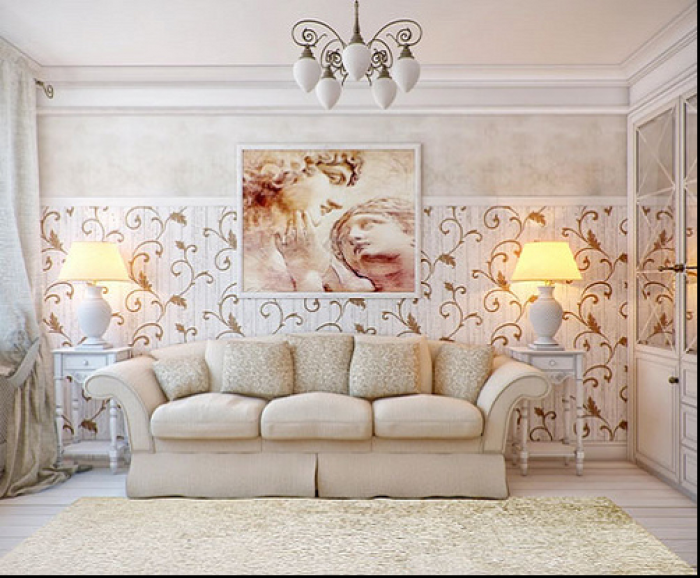 http://farm9.staticflickr.com/
Living rooms tend to be the hub of the home which is why it's so important to create a comfortable environment that tempts you into it. Living room furniture as well as ornaments all play an essential role in the feel you want to create and if you're just about to redecorate for the summer, then finding inspiration for a new look room could be fun.
Keep Form & Function in Mind
Spring is a great time of the year to redecorate a living ready for those lovely warm summer days. You want a living room to reflect your personal style and personality but at the same time you have to keep form and function in mind, which is why it is really important to take a close look at the size and shape of a room and then work around it. Light too comes into play – you have to make sure you don't make an already dark room darker and vice versa. If you love that all white look or want to make more of a statement, you might just find the inspiration you were looking for below.
Whiter Than White
There's something eternally chic about white rooms. However, it takes careful planning if you don't want to create a boring look and feel to a room. You don't want it to be too clinical either. The way to get round this is to add loads of texture and well-chosen contrasting elements – hard wood floors are great for doing just this. Other things to consider are pale prints, lush green flowers and some carefully thought out wooden trim.
Comfortable Country Combinations
The classic, traditional country look works brilliantly if you want to create a warm and welcoming feel to a living room. Natural textures and red hues are a great combination offering a cosy yet stylish atmosphere to a space. Placing some colourful candles in the room can add that finishing country touch especially if you put them on a mantelpiece.
Cooler Than Cool
Big rooms or smaller ones can look really chic if decorated in a really cool looking way. If you are lucky enough to have a chimney think about filling it with logs and then scatter a few books around on tables and bookshelves. Funky fabrics are great and there's a wonderful selection to choose from – stylish modern furniture mixed with trendy fabrics work well together – think stylish cushions too!
Impressive Impressions
Adding a touch of the "impressive" to a room can be achieved by simply recovering loose cushions with some ostentatious fabrics. You have to be big and bold to make the look work and not be frightened to use odd decorations dotted about the room – they make for great talking points too.
Traditional Trends
Colours and styles need to be well thought through – you can mismatch prints and floral fabrics but stay with similar hues. There are some superb traditional textile designs out there and a great way to use them successfully in a room is to dress up a window using layers of classic fabrics. Traditional schemes can be livened up with a splash of vibrant colour – making the look fresh rather than dated.
Fancy French Feel
Another great look for a living room is to add that French inspired feel to it. Pale greys with lots of brass features and accessories thrown in with that lovely "distressed" continental finish to them, work incredibly well together. The feel of the room ends up feeling relaxed yet so very chic.
Conclusion
Once you've decided your living room needs a makeover, it's time to find the inspiration you need to create a space you love being in. Taking things slowly, checking out where the light plays through windows and how an area can be used to its best advantage, lays the foundation for a bit of fun not only for redecorating the room but refurnishing it too.
http://farm9.staticflickr.com/
Designer Sofa