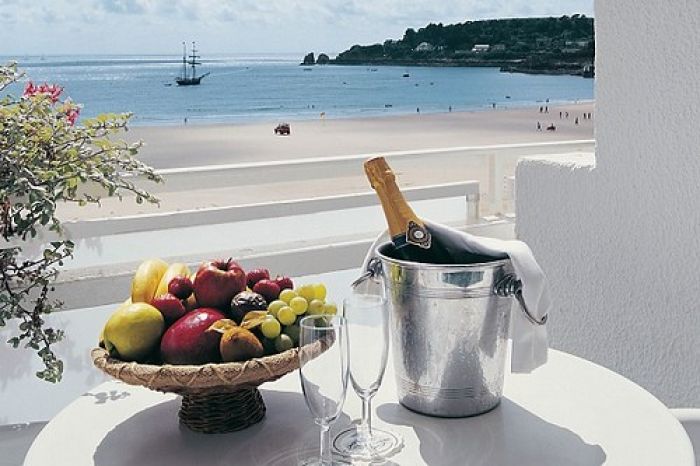 photo by spadayguy on flickr
You already use your luxurious hot tub to relax and socialize. However, did you know that your hot tub also provides eight health benefits? Now's the best time to use your hot tub and take advantage of its healing benefits.
Reduce Your Stress Levels
When you're in your hot tub, the day's cares, tensions and stress fade away. You end up feeling calm and peaceful. You also experience fewer ulcers when you use your hot tub to reduce stress regularly.
Relieve Chronic Pain
Aches and pains from arthritis, fibromyalgia and other ailments wear on your body and your mind. However, a soak in the hot tub relieves the pain. Use the soothing jets and warm water any time you want relief from chronic pain.
Improve Your Circulation
Whether your hands and feet are numb from diabetes or other causes, hot tub use reduces that numbness. The hot water opens your body's blood vessels and improves your circulation.
Reduce the Effects of Type 2 Diabetes
To relieve the effects of type 2 diabetes, soak in a hot tub for 30 minutes every day. After three weeks, you should notice a positive improvement in your blood sugar, weight loss and sleep patterns. Be careful to exit the hot tub gradually so you don't pass out.
Increase Your Metabolism
Whether you need to lose weight for health purposes, want to lose extra holidays pounds or plan to recover after one of those infamous Vegas divorces, your hot tub can help you lose weight. It heats your body temperature and burns calories as you sit there relaxing.
Stay Physically Fit
Hydrotherapy is easy on your joints and reduces your risk of injuries. With permission from a doctor, start an exercise regimen in your hot tub. Take time to relax for a few minutes before you start exercising. Then walk or run in place to get your heart rate going.
To exercise your legs, sit down and slowly move your legs in a bicycling motion. Increase your speed until you're moving at a comfortable rate. Strengthen your abdominal muscles when you lean back slightly with your legs extended in front of you. Pull your legs in until your knees touch your chest. Repeat several times.
Improve Your Flexibility
Hot water stretches your muscles after a workout or during a normal day. Whether you're an athlete or simply want to improve your flexibility, stretch in the hot tub.
Sleep Better at Night
When you don't sleep well, you struggle to focus at work or handle emotional situations at home. Sit in your hot tub before bed, and get to sleep quicker.
In your luxurious hot tub, you relax and unwind from the day. You also gain eight health benefits when you use your hot tub every day.