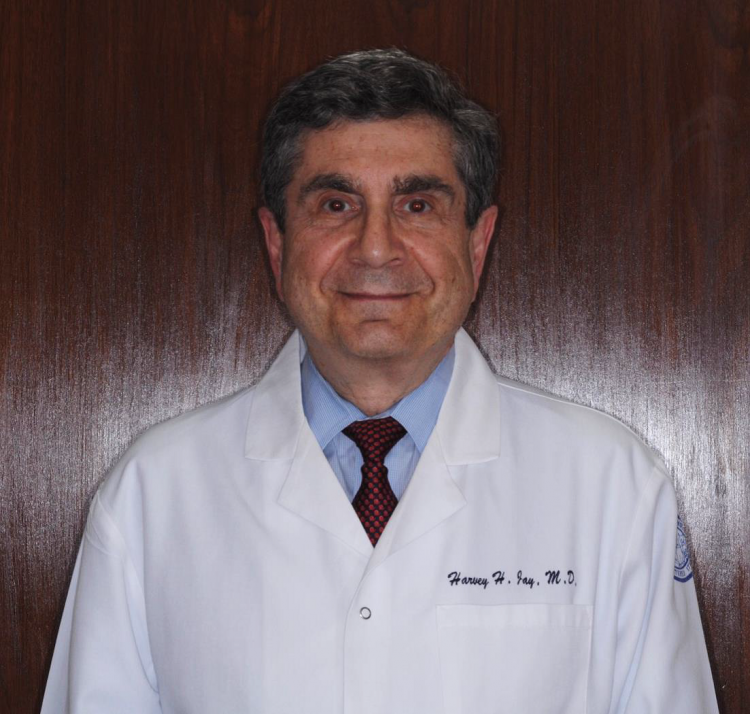 Dr. Harvey Jay
Considering laser hair removal? Maybe you're wondering about a cosmetic procedure you read about? Interested in treating that embarrassing skin condition? An expert in clinical application of laser and pulsed light technology, Dr. Harvey Jay has been treating patients for over 25 years with technological breakthroughs in everything from hair removal to lifting smiles. As the field of dermatology continues to grow and advance and offer newer, better treatments for common skin concerns like acne and aging, Dr. Jay, a New York City dermatologist shares his thoughts on the best treatments and breakthroughs in anti-aging.
How has the field of dermatology changed in the last few years?
Dermatology has made many exciting advances in targeting therapy for medical and cosmetic problems. There are now treatments for depressed acne or chickenpox scars, aging skin's wrinkles, sagging skin, dark spots, and blood vessels, Rosacea's redness, blood vessels, Flushing, burning and stinging and unwanted and ingrown hairs in All 6 skin types have advanced far beyond the original primitive and frequently harmful methods. Safe, painless, and effective procedures are now available to the informed consumer.
Unfortunately the field has been swamped with paraprofessionals or non-expert practitioners marketing inferior and in many cases harmful methods.
My role is frequently to repair the physical and psychological scars of new patients who have had prior negative experiences with cosmetic treatments.
You offer a treatment you call a Beauty Uplift.  How would you describe that procedure?
Fortunately for my patients and me, the newer modalities are the basis for my BeautyUplift℠ method consisting of:
1. Ultimate Light ℠ method.
2. Sublime Refresher method.
3. BeautyUplift ℠ cosmeceuticals.
1. The Ultimate Light℠ utilizes IPL (intense pulsed light) an advance over lasers in the treatment of unwanted blood vessels, hairs, and photorejuvenation. Treatment is performed for rosacea's blood vessels, redness, Flushing, burning and stinging; as well as unwanted and ingrown hair in all 6 skin types, leg veins, and dark spots.
2. Sublime Refresher℠ utilizes radiofrequency and infrared light. The Sublime Refresher ℠ method has two aspects which can be performed during one treatment session:
I. The first aspect is immediate, painless, skin tightening of the deeper Dermis. Patients can see and feel their skin tighten immediately!
o Skin folds, wrinkles, and loose skin dramatically improve!
o New collagen is produced over the next weeks.
o Patients can usually return immediately to work.
II. The second aspect treats the Epidermis and superficial Dermis.
o Improvement of depressed scars (acne and chickenpox), fine lines and wrinkles are usually seen in 1 to 3 weeks.
o New collagen is produced by 5% fractional radiofrequency ablation.
o Slight redness can last for a few minutes and rarely for more than 1 to 2 days. A feeling similar to a mild sunburn may be felt for a few minutes or hours. Topical cool water compresses and a sunscreen are applied for comfort and coverage when desired.
o No anesthetic or pain medication has ever been required by Dr. Jay's patients for either treatment!
o Depending on the degree of treatment required for aspect 2, most patients can either return to work immediately or in 1 to 2 days.
3. Beauty Uplift ℠ Cosmeceuticals and Skin Care Products prevent sun damage and restore skin beauty and health.
Many practices are known to have technicians do much of the work, do you personally treat all of your patients?
I personally treat each of my patients!!! No paraprofessionals interfere with my direct patient care.
You have an international clientele, how do patients in other countries find you?
My practice is located on Park Avenue and East 62 Street in Manhattan in the center of New York City.
New patients from around the world learn about my work from their friends and family who are grateful for the care they received from me. Doctors learn of my work and refer challenging patients. People daily come to see me from around the world in order to receive my dermatological medical and surgical care.
Do you see any dermatological breakthroughs on the horizon?
Breakthrough technology in dermatology is occurring in the use of:
1. Intense pulsed light (IPL) to replace the razor by shaving hairs below the skin surface before they are even visible. This new technology enables you to prevent hairs from reaching the skin surface thereby preventing ingrown hairs and hair stubble. Painlessly passing a light along the skin surface weekly, monthly, or less frequently will free us from the bother and discomfort of shaving and these hair problems.
2. Low level light (LLL) that is not even felt, is being administered to prevent damage to the skin and even to inner parts of the body from UV light or x-ray radiation. Low level light delivers energy to the body's mitochondria to produce early protection and repair of damage.
In addition to immediate repair of sun damage, LLL has been utilized to repair nerve damage following injury, strokes, or laser induced retinal damage. Low level light energizes the cells' mitochondria and thereby stimulates these beneficial results. Promising worldwide scientific clinical studies are underway.
3. The use of light to replace hot combs, hairstyling, shaping and cutting devices will enable consumers and stylists to work more safely, easily and precisely.
4. Light and lasers, I believe, will someday be utilized to more fully reshape and modify our bodies much like a sculptor is able to artfully design.
More about Dr. Jay's latest and greatest procedures can be found on his upcoming blog at http://www.beautyuplift.com/or by phone at 212-755-2237.