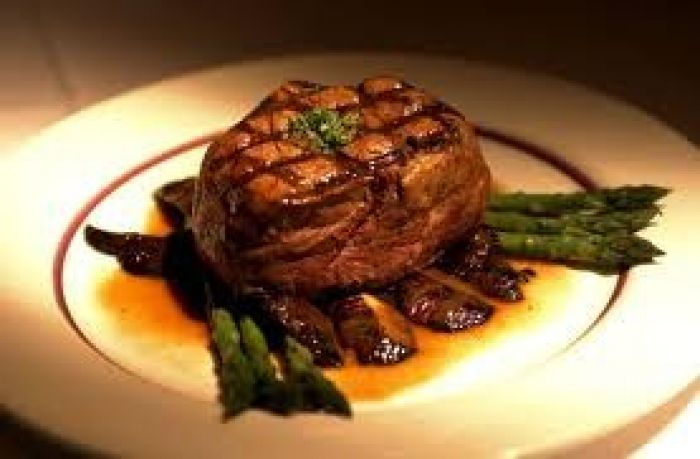 When traveling it's always better to know ahead of time where you should eat; you'll enjoy yourself more, and you won't have to worry about having – ahem – stomach problems. It can also be hard to find good (if not great) restaurants during your travels, so here is a little help in making sure that you make your eating-on-a-good-trip a memorable one.
Quay
Located in Sydney and named 26th best restaurant in the world by S Pellegrino World's 50 Best Restaurants for 2011, the chef takes advantage of Australia's diversity of seafood and puts his love of creating eclectic dishes to work. If you are lucky enough to be in the area and choose this restaurant to dine in, try to make sure that someone in your party orders the chef's signature dish. This dish (called the pork belly) comes with braise of green-lipped abalone, cuttlefish, handmade tofu, Japanese mushrooms and chive flowers. Dinner comes in four courses; as an appetizer, one might order Sashimi of blue mackerel, dine on gently poached southern rock lobster, follow those up with roasted line caught bar cod, and finish the meal with Quay's eight-texture chocolate cake. If you happen to include Sydney on your itinerary, make sure you make this a priority.
Marque
Located in Surry Hills, this restaurant is known for its superb French cuisine that is combined with Australia's local ingredients. From the below-water dishes like the poached calamari that is served with lardo and black radish to the above-water dishes, such as pigeon with mullet roe, sautéed lettuce, cucumber and dill, there is nothing on the menu that is short of spectacular. The Good Food Guide describes the food as "smoky, sweet, crunchy, creamy, soft, gentle, toasty, scented, clear, broth-y, earthy, floral." Bottled water isn't an option at this restaurant, but don't panic: It is unique in offering the sustainable option of a chilled, filtered, carbonated water system. All in all, a restaurant that is a must if you are in the region.
Est
No stranger to winning prestigious awards, this is a restaurant in Sydney that prides itself on being a more traditional-Australian-food kind of place to eat. Dishes such as the steamed Murray cod in a green shallot sauce, the Juniper Crusted Saddle of Venison with beetroot, apple, semolina potato gnocchi, cocoa soil, and the Nage of Moreton Bay bug made with bergamot orange, snap peas, borage, fennel, and orange dust make sampling true Australian cuisine a veritable treat.
Royal Mail Restaurant
In the foothills of Victoria lies an unexpected dining pleasure. Its Asian influence and one hundred fifty varieties of organic and heirloom vegetables, leaves and herbs are produced by the restaurant's kitchen gardens each year. Orchards and an olive grove provide stone fruit, apples, pears, berries, figs, quince and olives. Dishes such as the duck and scampi, served with buckwheat, miso and sea lettuce, or the Pacific oyster, with chrysanthemum and cucumber. And don't forget dessert: The pistachio-hazelnut-honeycomb-chocolate that served is to die-for. If you choose the Royal Mall Restaurant as a place to dine, there is no way that you can go wrong.
Vue de Monde
Melbourne has a variety of wonderful restaurants, and the Vue de Monde is at the top of the list. It is listed as a classical French restaurant at the top of a skyscraper in Melbourne, and its cuisine is known for its exquisite contrasts in flavor. The smoked eggplant with onion and thyme, the pork with apple and prune, the rabbit is served with smoked potatoes and onion… the garlic snails, confit duck, tart tatin and chocolate soufflé… the crispy enoki, spiced walnuts and compressed apples, topped by Oloroso sherry vinaigrette … the list goes on. Vue de Monde is truly a dining triumph.
Pier at Rose Bay
Last but not certainly not least is the Pier at Rose Bay. Located between Point Piper and Rose Bay, this restaurant is known as the best seafood restaurant in all of Australia. Dishes are prepared with the freshest seafood and seasonal produce and favorites from the menu include the oyster entrée, the Chef's specialty sashimi, and the enticing range of desserts makes it an area favorite. The chef shows his love for Australia by preparing meals such as crispy enoki, spiced walnuts and compressed apples, topped by Oloroso sherry vinaigrette. In addition, Pier's wine list is truly a connoisseur's dream. Try this restaurant if you are in the area.
If there is any way you can try one or more of these restaurants while traveling in Australia, then, by all means do. You won't regret it a bit.
This guest post article was written and provided by Erica Gustafson who is an avid Australia traveler, freelance writer and digital media consultant for Expedia.  When traveling to Australia she enjoys staying at the Esplanade Hotel Fremantle.